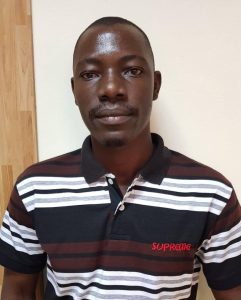 As a Ugandan wananchi, I am fully aware that my life in a way depends on the services of the National Identification and Registration Authority (NIRA). At this point in time, no Ugandan can open up a bank account or buy and register a new mobile phone simcard without a National Identity card. Neither can one acquire the newly rolled out East African Community e-passport without having registered with NIRA. Many services in our local communities are based on availability of our national identity cards which makes them an integral part of our lives. This is a job I strongly believe that the team at NIRA from top management to the bottom of their anogram is doing extremely well.
For those who my not be aware, NIRA is the National Identification and Registration Authority and it is under the direct supervision of ministry of Internal Affairs. It is an authority of government charged with the responsibility of registration of all citizens and non-citizens of Uganda who are lawfully residents in Uganda, registration of births, deaths and adoption orders,  assignment of a unique National Identification Number (NIN) to every person registered, issuance of National Identification Cards and Aliens' Identification Cards and also provide access and use of information contained in the National Identification Register in accordance with Regulations. NIRA's mandate is established by the Registration of Persons Act 2015.
In 2014, the government of Uganda rolled out a massive free registration exercise country wide. This saw millions of Ugandans and non-Ugandans registered, their data captured and entered in the national data base of NIRA. Those who took it lightly and missed the registration can still smile their way to various NIRA registration centers across the country and get registered.
If a person has doubts and needs to check for his ID status, whether registered or not, NIRA has got technology which allows you to dial *216# on your phone and access your National Identification Number (NIN). Those who did not register will also be told so. I therefore want to commend NIRA for the extension of the registration exercise; this gives a chance to those who missed for whichever reason. Registration is currently done at sub county level across the country. There is no need for someone who registered to repeat it again, simply be calm and wait for your card because it's the mandate of NIRA to provide it to you.
NIRA offers free services to all people in the following category; first time registration for national IDs, all registration forms (Letters of recommendation from the LC-1 Chairpersons and endorsement by District Internal Security Officers (DISOs), Issuance of IDs for first time applicants, Requests for National Identification Numbers, Rectification of errors on the IDs before issuance, Notifications and registration of births and deaths by the health facilities and sub-counties. These services are free of charge and management at NIRA has over time made it clear that they must not be paid for.
However, as a matter of fact, NIRA also has services that are meant to be paid for and they include; replacement of lost, defaced or damaged IDs, change of particulars/information and correction of errors after the card has been issued. A person is required to pay a minimal fee of 50,000 for the services respectively. Others include, request for information letters, one has to pay 1,000 and applications for Birth and Death certificates go for 5,000 and 40 U.S Dollars for non-Ugandans. These charges are not intended to punish any one, they are meant to facilitate the process as required by NIRA. We all need to be responsible and patriotic.
It is on records that members of the public have always been advised that all fees in respect to paid NIRA services are to be paid to the Uganda Revenue Authority through URA designated commercial banks. No payments should be made to any NIRA staff or persons purporting to represent NIRA. Just like any transaction in a bank, charges are usual. The offices of the DISOs in the country are required to act in liaison with police in case of illegal acts.
Just in case of some tendencies of bribery or extortion for NIRA services by some unscrupulous people, the authority has vast measures in place to curb such illegalities. NIRA staff at all times wear identification tags when on official duty. This enables members of the public to easily identify individuals working for NIRA and seeking for right services as mandated. It will also enable members of the public to report any kind of corruption during the registration process. The authority has telephone contacts which should enable members of the public to report anything to the authority for action. These numbers are; 0702191919, 0772580673; 0772923643 and; 0312119605. OR NIRA online Email: [email protected], Twitter handle: NIRA ug.
In a nutshell, I believe as much as NIRA is still a young organisation which has a long way to prove its ability and capacity to serve, it is as well already evident enough that the current management of NIRA is committed to having the job done even amidst many challenges which include major ones like shortage of staff and budgetary constraints. But all in all, NIRA is committed to serving Ugandans. The last time I had a few concerns, I was able visit the nearest NIRA office at district level and I was availed with all the information I needed and I think all Ugandans should be able to do so.
The writer is Communications Assistant at the Government Citizen Interaction Centre (GCIC), Ministry of ICT and National guidance.