When Catholicism was introduced in Uganda, two catholic missionaries Fr Simon Lourdel aka Mapeera and Bro. Delmas Amans were central. As pilgrims in their hundreds marked 140 years of Catholicism in uganda at Kigungu, Entebbe, The Archbishop of Kampala Archdiocese has pledged to push for the beatification of pioneer missionaries.
At day break, believers were out in droves at Kigungu Entebbe to mark 140 years since Catholicism set foot in Uganda.
Security did not leave anything to chance with officers from different police units deployed.
At this iconic spot the duo of missionaries; Fr Simon Lourdel aka Mapeera and Bro. DelmasAmansmade first foot prints in Uganda.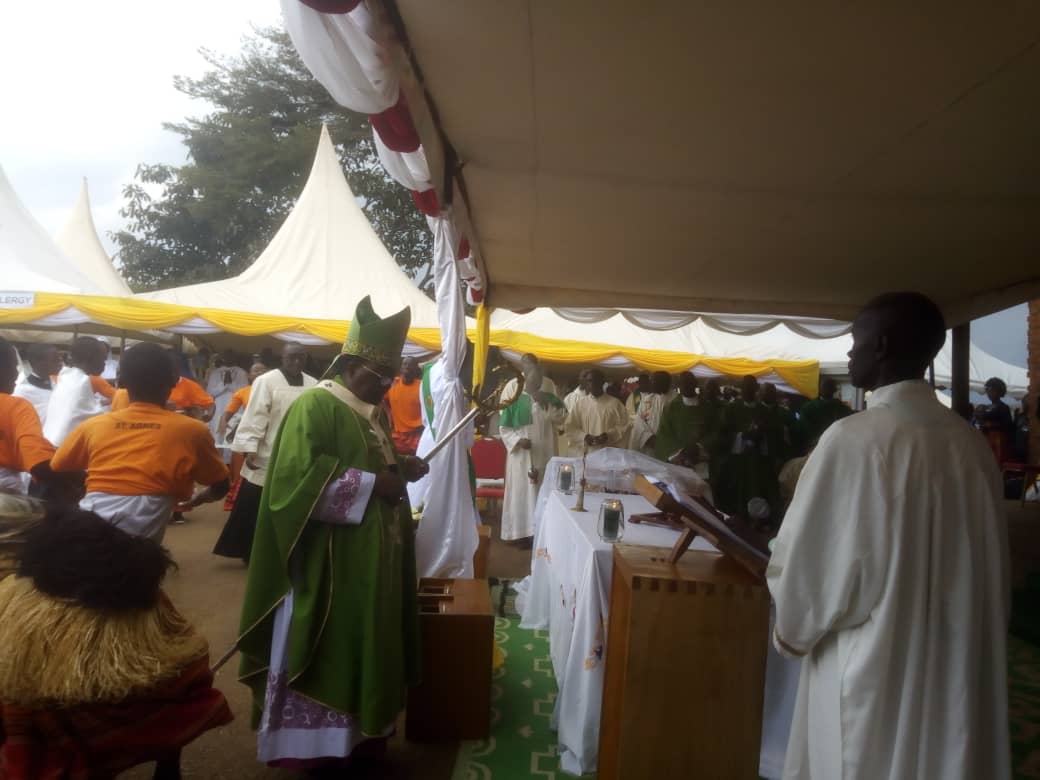 In what many believers interpreted as blessing – Mother Nature washed down believers who without any flinch of movement stayed committed to mass
At that point, the Archbishop of Kampala Archdiocese Cyprian Kizito Lwanga pledged for the beatification of the missionaries.
Along same prudence Christians were asked to seek divine word in the duo's names as part of the long walk towards canonization.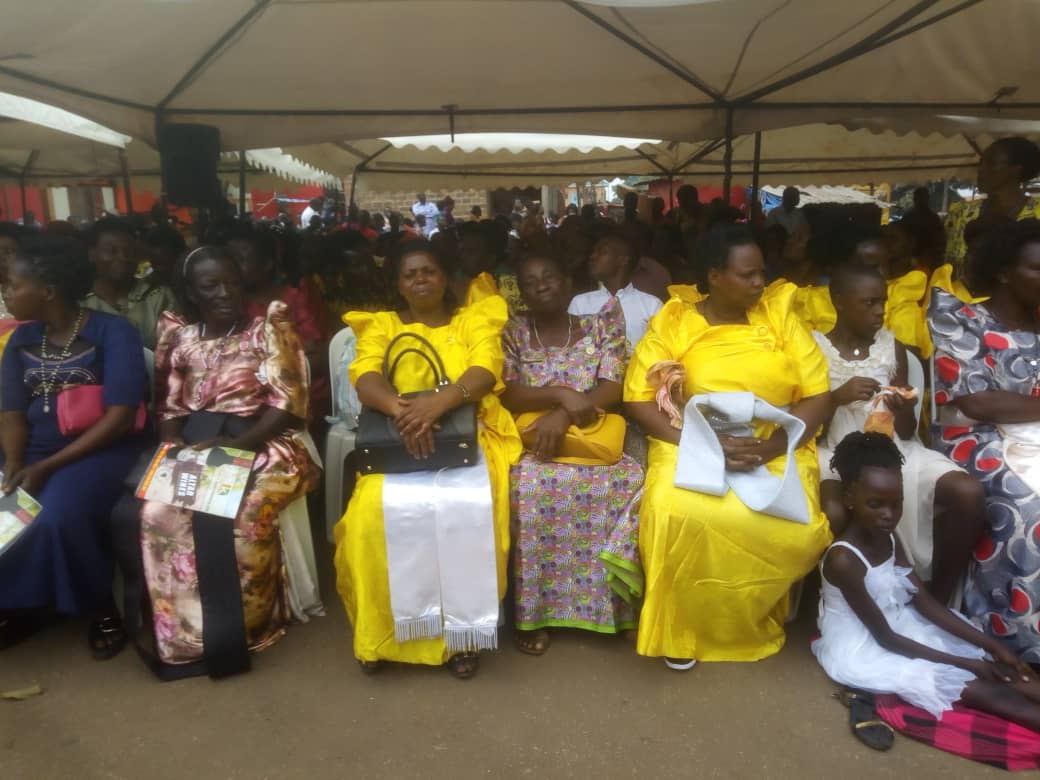 "As we celebrate 140 years, the faith has harvested a lot for the country. Ugandan martyrs giving their lives as a sacrifice is perfect example which has been basis for three papal visits."
The church also urged believers to uphold faith unconditionally. The archbishop however decried the high crime rate in a country with majority Christians at 75 percent.
"The Church is facing dozen of challenges, dignity of humanity abused with many killing others; is that good considering out motto For God and my country."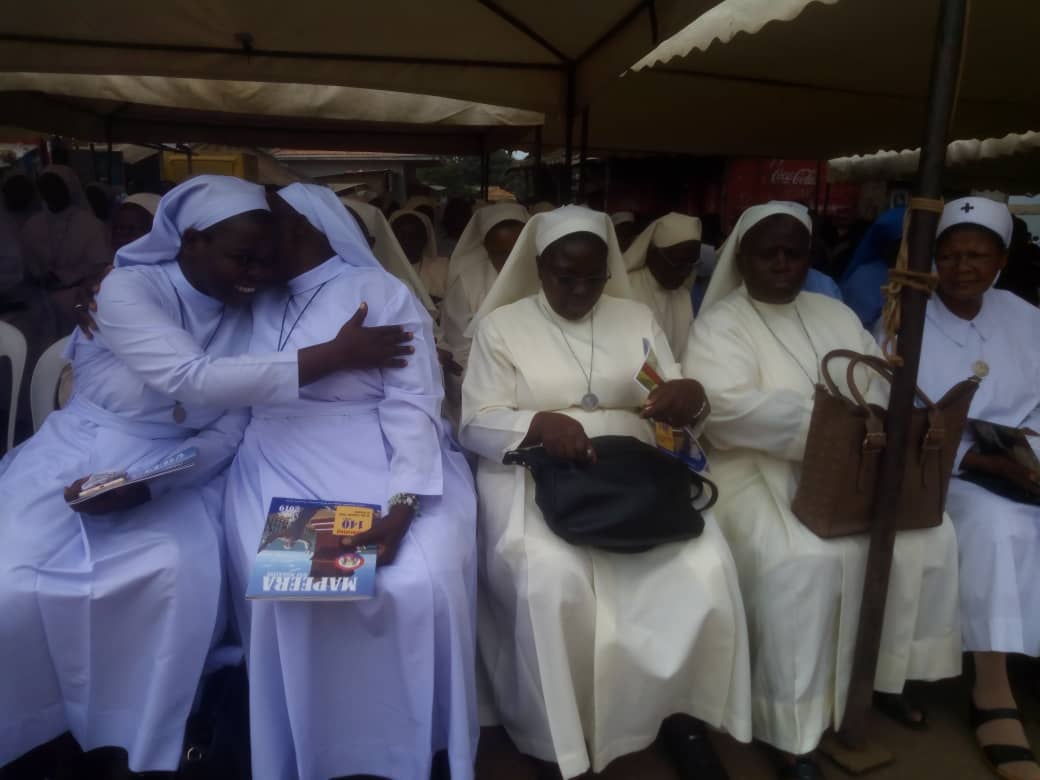 He also refuted media allegations that he has been asking for money from government as part of the preparations for the expected papal visit.
"Media released reports that I had asked for 9billion shillings for the next papal visit to Namugongo but this is not true"
He explained that the only money they asked for was for government to fulfill its pledge on constructions at Namugongo where Roko Construction Company had already provided its services but had not yet been paid.
As the church observes 140 years, the influence of church has grown to over 600 parishes and infrastructure developments including over 4000 primary and secondary schools, 21 hospitals and 210 health centers countrywide