The Leader of Opposition, Betty Aol Ochan together with a number of opposition Members of Parliament have been blocked by police from accessing the contentious Apaa land bordering Amuru and Adjumani districts.
The opposition legislators went to the area to look at the  land question in Acholi sub region , follow up on deployment by security in Apaa  and  also check on the supply of relief by the office of the Prime Minister.
However, the group was on Thursday afternoon not allowed to access the area by police officers who told them it was a no go zone for them.
An unidentified police officer who was in charge of the security of the area told the legislators that they could not proceed with their journey because a security meeting was taking place in the area.
"There is a security meeting where you are going and it is better to know in advance that is not for political leaders," the police officer who refused to identify himself told the legislators.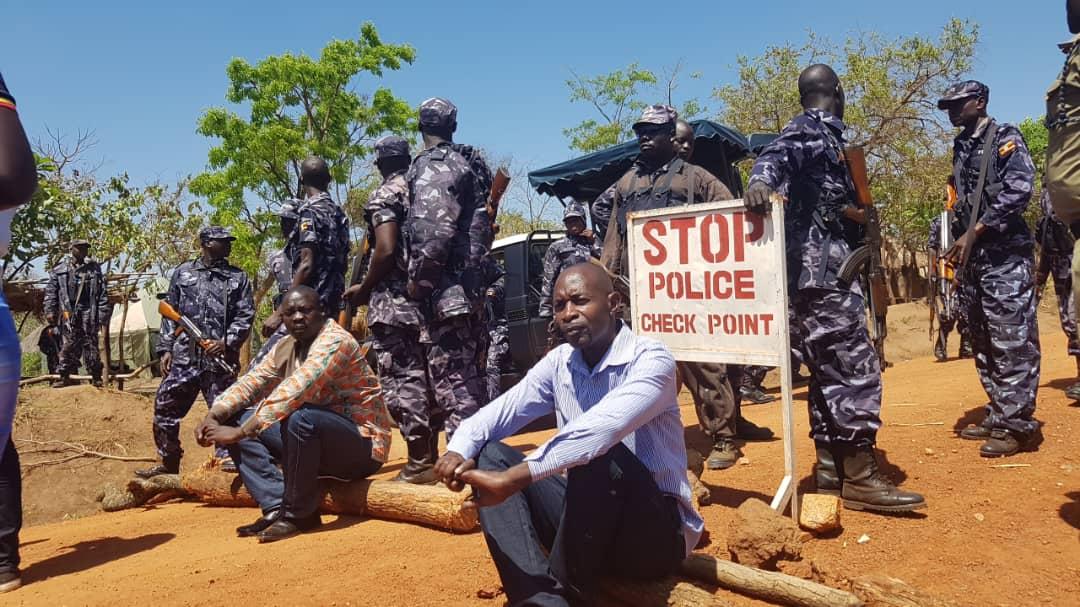 Efforts by the Leader of Opposition to plead that the group was not interested in being part of the meeting fell on deaf ears.
"We are going to meet the people and assess the situation on the ground. We have no interest in that meeting,"Aol pleaded but to no success.
The development comes on the back drop of heavy deployment of both the army and police after a directive by the president.
President Museveni recently blamed the Apaa land dispute on politicians in the area whom he accused of seeking cheap popularity by fueling tribal clashes.
"The problem in Apaa is caused by leaders who want cheap popularity at the expense of the local people,"Museveni said during the Tarehe Sita celebrations early this month in Kitgum.
He promised to return to the area "quickly" to listen to what the people on ground have to say before making a conclusion on the matter.
Tribal clashes resumed early this year between the Madi and the Acholi over 40 sq miles of land leaving many homeless and other injured.
A number of grass thatched huts were recently burnt by men armed with machetes, pangas, bows, spears and arrows.