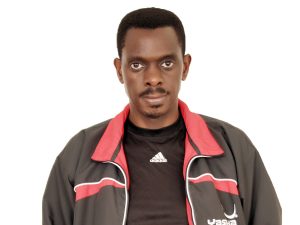 JJAGWE ROBERT
The National Council of Sports (NCS) has 45 Sports Federations (or Associations) that it has to cater for throughout the year. To be honest some of these federations are performing better than others.
Some are more active than others and realistically some are "bigger" than others. I think some people do not like to hear this but it is the fact. When we refuse to accept these facts, then we get it all wrong.
I have been a very fierce advocate for the establishment of fair funding for all Sports Federations.
And by fair I mean "let everybody get what can help them meaningfully then those that are bigger can be added more funding, but when everybody has something substantial."
Now, there is something going on quietly but it is now in too many places to ignore.
There are stories doing the rounds that FUFA (run by our football friends), wants up to 10 billion shillings of the available total Sports budget of about 15 billion meant for all sports federations.
The FUFA demand then represents 66% of the total sports budget.
We are hearing these stories from some sports journalists, some friends at NCS, UOC and now yesterday a Federation President, Mr. Muhangi Moses (of Boxing), came out openly to condemn this apparent greed by FUFA.
I think this matter needs to be handled carefully and indeed openly because thus far we have not seen any official document from FUFA claiming they want this unfair lion's share of the sports budget. So it might be incorrect to assume that indeed this is FUFA's position.
I wish to encourage anyone with proper proof that FUFA wants the said 10 billion to share it with us.
However it is of course very disturbing that we are hearing this story from too many sources now, which can only mean that it is most likely to be true.
And if it is true then this would be one of the classic examples of extreme greed in our sports sector for many years to come.
FUFA receives about 4.5 billion shillings per year from FIFA, 2.7 billion per year from Star times, Shs 2.5 billion per year from Airtel, etc.
When we hear that they want 66% of the total sports budget, then the best words to describe them are unfair and greedy. Well of course it is not their fault that they are getting all these monies, but it still remains unfair for them to want others to share peanuts from the government coffers when they already have a lot of funding from other sources.
Some of our federations are unable to attract better funding because we have no resources to fund our marketing departments. We have asked the government to help us remedy such loopholes.
So if as FUFA, you want to take most of the funding and leave us with very little, then that becomes extremely unfair because then we can never develop to better professional levels.
Attracting funding in billions requires that we have very professional marketing departments and this can only come when we have the funds to hire the best personnel for these departments.
Fair funding for sports is something that needs to be established as quickly as possible. I have said before that there is no rocket science here. Anyone with proper funding will perform.
Of course there are a few mad people whom you can give a billion shillings and they still fail to even qualify for the mere All Africa Games.
And on another note, some of us are totally surprised how some federations get billions in funding per year but they still fail to be among the Top 5 in Africa. FUFA for instance is ranked 16th in Africa.
I think this is not so bad considering that Africa has 54 nations but I can also pledge right now that if Table Tennis is given 1 billion shillings per year for the next 3 years and we are not in the Top 5 of Africa, me and my executive board will just resign and walk away.
And on top of this, we shall establish with proof how we have used this funding to create appreciable foreign income for the country.
Last year football received about 4.5 billion shillings in government support. So I hope you can see what I am talking about here.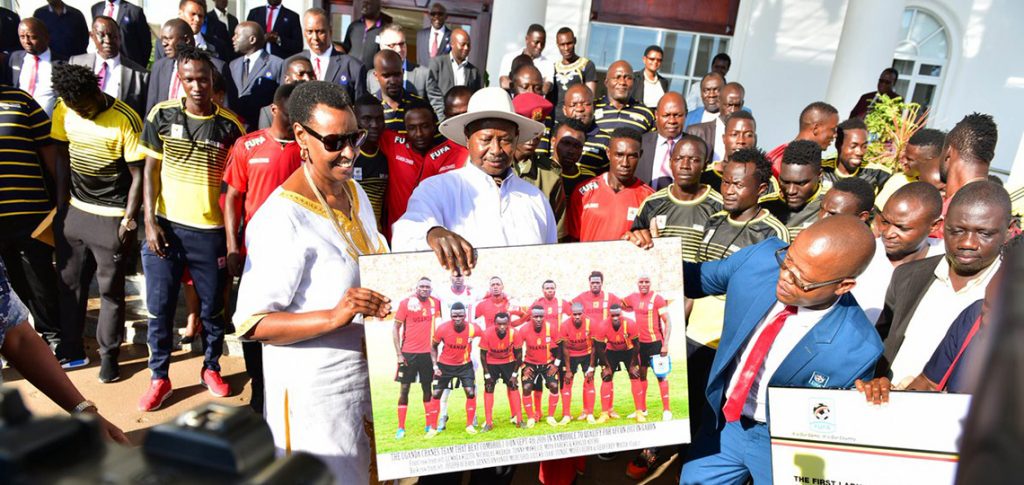 I have said before that in sports we need to be very careful.
We cannot keep asking for tax payers' money when we cannot show impressive results and more importantly when we cannot show the country how sports brings in foreign income to help the economy.
In one year you get 4.5 billion and in the next year you are pestering ferociously for 10 billion shillings.
But how exactly did you use the funds in the previous year to add value to the country especially in terms of foreign income to help the economy?
Sports can no longer be just for consumption where we get funds this year, we finish them and next year we want even more. I think this pauses a very serious danger and could also explain why up to now some politicians do not take us seriously.
One out of 45 federations is equivalent to 2% and Shs 10 billion out of 15 billion is equivalent to 66%.
So you can imagine how exactly Ugandans are supposed to benefit from their Sports Sector when 66% of the entire Sports Budget is given to just 2% or call it 1 sports federation.
I have spoken to some colleagues at the NCS and they have mentioned that they are in the process of establishing a funding policy where all sports federations can know at the beginning of the year how much they can budget for from government.
I want to assure these colleagues that this is the right thing to do and delaying to establish such a policy is one of the reasons why some people can think that they are entitled to 66% of the total budget allocation. This policy must be expedited to put a stop to such ridiculous mind-sets.
I also want to encourage NCS to call all Sports Federations to a round table meeting where we can amicably digest all these issues.
If it is true that FUFA wants Shs 10 billion out of the Shs15 billion available and it is also true that FUFA has mounted a fierce battle to get these funds, then a round table meeting with all Sports Federations is the best avenue to listen to why exactly FUFA wants these funds.
May be FUFA has a very good reason but given that these are funds meant for the entire Sports Sector, then all stake holders need to hear the reasons and agree or disagree with them.
And I fear that if this battle continues underground for too long then by the time it comes to the surface, it might have caused too much damage.
If true, then let the FUFA demand be exposed and handled openly by all Sports Federations on a round table. Never know. May be FUFA might convince us that we need to surrender all our financing to them.
The Writer is the President of the Uganda Table Tennis Association (UTTA).