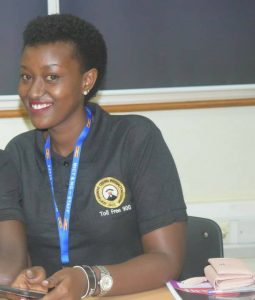 As the old Chinese adage goes, "You give a poor man a fish and you feed him for a day. You teach him to fish and you give him an occupation that will feed him for a lifetime", the same applies to educating a generation into job creators and an occupational cohort or leave them ignorant, handicapped in poverty and entirely dependent on the state.
South Africa's nonviolent anti-apartheid activist, politician and philanthropist the late Nelson Mandela once said, "No country can really develop unless its citizens are educated. Education is the most powerful weapon which you can use to change the world. Education is the great engine of personal development."
As the rest of the world continues to develop their Education Sectors, Uganda hasn't lagged behind. The Uganda education sector has partaken a tremendous growth over the years from a literacy level of 56.1% in 1991 to the current 75% rate, and from a scarcity of schools to at least one government funded school at each sub county level.
After independence in 1962, there were a number of challenges and among them was lack of qualified personnel, this has since been solved as there are over 17,895 graduates from the various universities across the country per annum.
Last year's (2018) PLE and UCE results were recently released and among others, there was a decline in dropouts and an improvement in the number of girls that sat for the final exams. 2018 PLE results show that 599,593 (91.4%) of the candidates that sat passed. The total number of girl candidates was also more than that of boys at 346,963 (51.6%) 324,963 (48.3%) respectively which is a triumph for the country that has been pushing the 'keep the girl child in school initiative.'
In 2018's UCE, candidature increased by 3.3% from 2017; 335,435 students registered, of these 152,278 were beneficiaries of Universal Secondary Education (USE). The number of girls sitting final exams has steadily advanced through the years, in 2018, the ratio of boys to girls was 50.7 to 49.3 which was an improvement from 2017's 51.0 to 49.0  respectively.
In a bid to better the system and do away with some challenges such as malpractice which has been one of the major ones, the ministry together with the examinations body UNEB has only one standardized marking scheme used by all examiners in particular to avoid discriminative marking, and the conveyor belt system of marking where a candidate's script is marked by a group of examiners under the supervision of a senior examiner has been adopted to improve reliability of exams. UNEB also has anonymous codes for schools so that examiners and other persons involved in examination processing do so without knowing details of the schools until at the printing stage where the details will be revealed to allocate each school its proper results. However, it is recorded that the vice of malpractice has over the years dropped drastically to 60%.
A National Teachers' Policy through which the ministry will improve the quality of our teachers by re-training and continuous professional development has been formulated. This policy is particularly concerned with providing support, guidance, coordination, regulation and promotion of quality teacher, tutor and instructor education for production of adequate, competent and ethical teachers, tutors and instructors and hence quality learners who can competently take lead in the job market and create jobs.
The Ministry of Education has also developed a tradition of releasing results earlier than usual in the last two years; a practice that enables the ministry to efficiently engage in other activities such as selection and placement of students in most appropriate schools. Parents are also able to plan for the next step of their children appropriately given plenty of time.
The education sector led by the minister for education Hon. Janet Kataaha has further hinted on the need for continuous assessment especially for the primary level to among others tackle the issue of students cramming to pass exams. Masses have jumped on board to back the minister arguing that it is really hard for a pupil to reproduce everything they have learnt in seven years in just three hours hence the need for the continuous assessment style of examination.
As popularly believed, 'Charity begins at home,' I therefore call upon the public especially the parents to support government as they have a major role to play in their children's education. This can be through helping with their homework, instilling morals, following up to know where their children excel, where they need to grow and the challenges they go through while at school that may hinder their success.
The writer is a Communications Assistant at Government Citizens Interaction Centre (GCIC), Ministry of ICT & National Guidance.