An opinion by Asuman Odaka
As a traditional Luo man ( I don't know where Kiwanda belongs), you may choose to humiliate me to any extent provided you respect woman and my land. For those, am culturally duty bound to defend with my life.
World over, governments make bad policies, laws or decisions but will struggle to respect the dignity and integrity of their citizens. In Uganda, the latest move by Mr. Godfrey Kiwanda Ssubi to parade our mothers, wives, daughters, sisters, aunties as a tourist attraction is very insulting to to the black race, intended to humiliate us and reduce the Ugandan women to sub- human level. It is a grossly stupid move, promiscuous move, demeaning to both humanity, God, full of insanity of the highest lunatic level imaginable, very provocative and pigheaded which must be treated with all the contempt it deserves.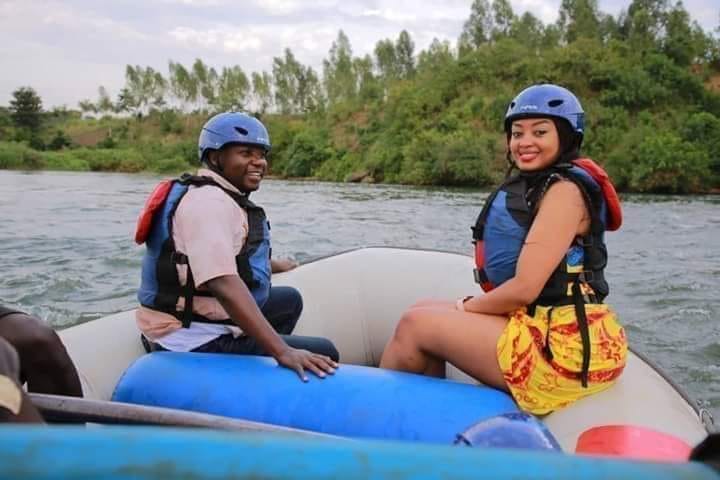 Its the highest abuse not to just to the women of Uganda but also to we, their husbands, parents and brothers of the ladies Mr. Kiwanda is reducing to mere tourist attraction.
Mr. Kiwanda's contemptuous action only precedes caging our beautiful women to zoo-like animals to generate for them enough money to steal and bulge his stomach.
Since its a known fact that s/he who pays the Piper dictates the tune, the tourist will certainly decide what and how they would want to view these tourist attraction; whether naked, half naked or skimpy attires enough to satisfy their optical needs. They may even wish to touch the curved meat that has excited Mr. Kiwanda yet they may even demand to do more with them. Is this befitting of a minister of a country whose motto professes God?
Isn't this move legalising sexual harassment, since Mr Kiwanda is creating a good defence for the offence of sexual harassment.
How can women's behinds become a tourist commodity for you to earn money when just recently the same government under which you serve passed Anti-Pornagraphy law prohibiting women to show certain parts of their bodies specifically the ones you want the tourist to see.
Honestly is Mr. Kiwanda a parent, is he a husband, is he a leader or is he even an African man?
How would Mr. Kiwanda feel to see his daughter sister or mother being molested and paraded like monkeys for "tourists" to view their behinds, okey after viewing them what next….#NayeMusajjaGwe!
My message to his wife (ives), daughters, mother, aunties, sisters etc is clear, you know what the man feels about you.
To to view it politically, Mr. Kiwanda Suubi is a better illustration of how his government views women. For along time some of these women have been reasoning that this government brought them out of the kitchen. Its now clear why and for what purpose.
Fundamentally, Mr. Kiwanda is only "sexualising" the political mentality of the rulers in town. Rulers who steal money meant for sick people, rulers who order soldiers and police to beat unarmed journalist, the rulers who lie to the whole nation all the time, and above all rulers who change (rape) the constitution to suit their selfish interest. This is the mentality that thinks that not all descendants of Adam are human beings except themselves. They think the whole country is a big personal kraal and they own everything that lives therein. They can turn them into commercial entities as and when they wish.
Selling our sister, daughters etc to Arab (slave traders) countries seem not bad enough to them, Mr. Kiwanda now feels comfortable to pronounced them as sex objects completely open to any form of sexual harassment, molestations and exploitation as he bags the money.
On this, may hear the voice of the women activists, this time not from the air conditioned hotel rooms, may I hear the voices of the religious leaders, may I hear the shouts of the good husbands, the voices of defense from parents and political statement from minister for Ethics and Integrity.
Since its said that if you educate a woman, you educate a nation, then if you attack a women, you attack the nation. The nation should rise up in defense of the moral fabric of our nation
For that matter I had retired from street activism and protests, but for the sake of my daughter, her mother, my mother, my aunties, my sisters, I'm ready to fold my sleeves again and join the struggle so that my daughter is not treated like a commodity.
For now however, May God Punish him.
The writer is an activist from Tororo Municipality
WhatsApp: +256753195384