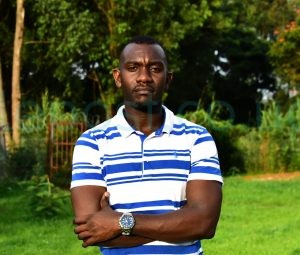 With the growing use of information, its value has increased significantly. But most important information held by government that should be accessible to the public remains inaccessible. I wouldn't be naive to suggest that had remained the case in the extractives sector in Uganda, parliament continues to legislate in a direction with a host of laws in place to allow access to information and emulate development countries to achieve a right for access to information but a lot of constraints remain.
This right enshrined in Article 41 of the 1995 constitution to provide for the right to access to information still stand a test. The article classifies information by giving parliament mandate to prescribe the classes of information and procedures of obtaining it. An act of parliament (Access to Information Act ) was in 2005 put in place to grant the reality of the constitutional provision. After another six years in 2011 the access to information regulation was pronounced to assist in the implementation of the Access to information Act.
Wako Wambuzi CJ in the famous case; Attorney General v. Major General David Tinyefuza in 1997 stated that the constitution had determined that a citizen shall have a right of access to information in state hands. This case tested the above article to the latter and made it clear on the right as opposed to practice in the extractive sector in Uganda.
As the public celebrates the accession of the government of Uganda to the Extractive Industry Transparency Initiative we must take note of the following;
Extractive Industry Transparency Initiative is a critical step in enhancing transparency and accountability as provided in the National Oil and Gas Policy 2008, Oil and Gas Management policy of 2012. It also theorises public participation and transparency mutually beneficial to Ugandans in oil and gas revenue management and development of a desirable extractives sector and that's why I think that it has been overdue but still a long way.
The critical celebration hinges on a fact that continued demand by the public for access to information on oil and gas including licenses, agreements has been frail a push and pull force that left citizens with concerns of accountability and transparency.
This citizens demand and government's unwillingness to submit to custodianship renders many existing policies dormant, goes without mention that article 244 of the constitution mandates government to hold natural resources in people's trust and there puts an obligation to account but little is seen.
This step therefore is in a right direction if the government ensures prompt procedural formalities to achieve full accreditation to the international EITI secretariat.
It is true that accession to the EITI benefits Ugandans through an improved investment climate that gives clear signal to investors and international financial institutions that government is committed to improving transparency a major public outcry in the extractive sector. A few Ugandans are aware of the status of the final investment decision to kick start oil production in Uganda.
Provisions in the Petroleum Act 2013 , provide for access to some oil and gas information (s.151) but significant limitations are evident. Details of licenses, agreements and subsequent amendments, exceptions, variations or suspensions of the license and most important absolute disclosure to the public remain disguised.
Very few information requests in the extractive sector have been granted at all levels, it gets worse with the general public. s.72 and 148 of the petroleum Act 2013 have enabled this gap, as it provides for government & the licensee to keep information data, reports, records and reconnaissance data under a cost recovery regime in conflict. On whether the accession to the EITI addresses such gaps remains to be seen.
Aware that a streamlined management of the natural resources sector will improve revenue collection and boost public finance and economic growth, the public finance management Act falls short on specific provisions to granting information to the public, in the worst case scenario government has in some cases refused to grant information to parliament and hopefully submitting to international guidelines will help government appreciate the scrutiny beyond the internal mechanism.
I have hope that Extractive Industry Transparency Initiative accession by the government if utilized to the latter will promote transparency and accountability in the extractives sector but along call to it reality.
Arans Tabaruka is an advocacy and human rights campaigner with IRUCE in Uganda.