Yesterday, the minister of Tourism, Godfrey Kiwanda was invited to grace the first Miss Uganda Curvy competitions aimed at picking the most curved Ugandan woman.
According to Kiwanda, this was a time for Uganda to see beauty in diversity and give a chance to females who are not necessarily slender or cute faced.
For the launch, the country has gone hard on Kiwanda, claiming he is vulgarising Uganda's tourism sector as well as participating in objectifying women.
Uganda becomes just one of those countries that are launching such a program, with a number of countries already in gear with the competitions;
Miss Plus World Franchise
The Miss Curvy emanates from a concept in America under the Miss Plus World Franchise born in America.
The vision of the Miss Plus World Pageant is to showcase the diversity, creativity, leadership, style, grace and beauty of women worldwide.
The Miss Plus World Pageant is dedicated to promoting, elevating and celebrating the accomplishments and humanitarian services of women from across the nations. It is our goal to build a sisterhood of confident and influential women who share their cultures with each other and the world as they promote education, peace, wellness and cultural awareness.
Among countries registered by the franchise include; Kenya, Bahamas, South Africa, Lesotho and United States.
The 2018 Miss Plus World competitions were won by Kirsty Wells a US citizen.
Kenya
Actress and Plus Sized actress and stylist Neomi Ng'ang'a in November 2018 at Heron Court Hotel, launched Miss Curvy Kenya which she would later call Miss Plus World Kenya.
Naomi Ng'ang'a, Executive Director of Team Curvy Kenya said that through the pageant, they celebrate and amplify African women as strong ambassadors of confidence.
"We will endeavour to present a competitive platform for curvy women celebrating the strong African women who upholds cultural values," said Ng'ang'a.
Nigeria
Miss Curvy Nigeria introduced the Miss Curvy pageant under the leadership of CEO Hinkelmann Choice also known as JJ.
Hinkelmann said that aim for introducing the pageant was because the fashion industry was ignoring plus sized women yet the African culture loves curvy women.
"I created the plus size beauty pageant called MISS CURVY NIGERIA BEAUTY PAGEANT because in Nigeria fashion designers and modelling agencies do not appreciate plus size ladies, they have been neglected in our society. This pageant is to create self confidence among the plus size ladies. You can be big, thick beautiful and very healthy," she said
"Since the birth of Miss Curvy Nigeria Beauty Pageant, I always tell people that the word FAT is forbidden. You don't call people FAT, like we don't call you THIN. Rather say CURVY, THICK OR BIG, because plus size ladies are the True African Women," she added.
South Africa
In October 2017, South Africa launched Miss Curvy Body allegedly aimed aimed at all those women who are normally prejudiced against – the curvaceous and bodacious who willy-nilly are a significant portion of womenfolk across the globe.
According to the founders of this pageant, a one Mapule Mphaki & Naniwe Maqetula, their aim "is to debunk the myth that beauty is about size. Beauty isn't about a size zero or a size eight. It is not a number at all. Beauty is limitless. A woman needs to know that she can attain success in anything – discovering her self-worth and radiating a positive self-image."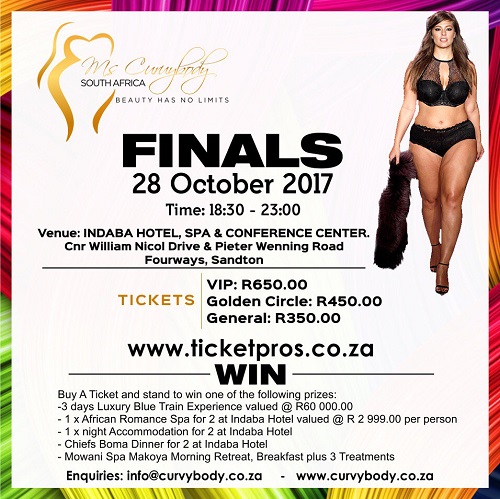 Mapule is also the Managing Director for Business Women Association of South Africa and was a finalist at the Business Women of the Year 2012.
France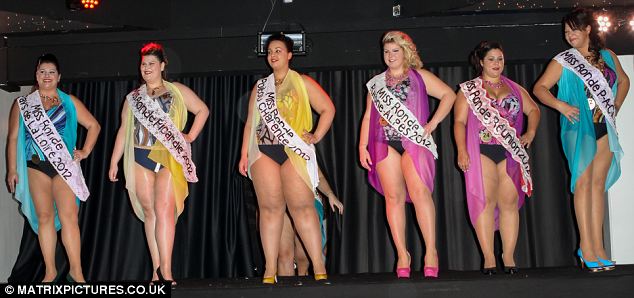 On 2007, France started crowning Queen La Ronde (literally meaning round), it was aimed at curvy and plus sized females.
According to the competition's website: 'The key word of this joint action is tolerance because being round should not be synonymous with rejection, denigration, abnormality, or guilt."
The Miss Ronde Committee is convinced that with the charm, wit, and beauty of curvy women of France as well as the will, perseverance and commitment of the Regional Committees, the will finally make it past this message.'
Namibia
Miss Curvy Namibia was on as early as July 2014, under the Pan-African Diamond Queen of Africa franchise(DQOA). The DQOA gives ladies who don't belong to the 'traditional pageant criteria' but are adorned with curves, a chance to show off their endowments for the grand title.
The pageant was extended to Zimbabwe the same year.
Zimbabwe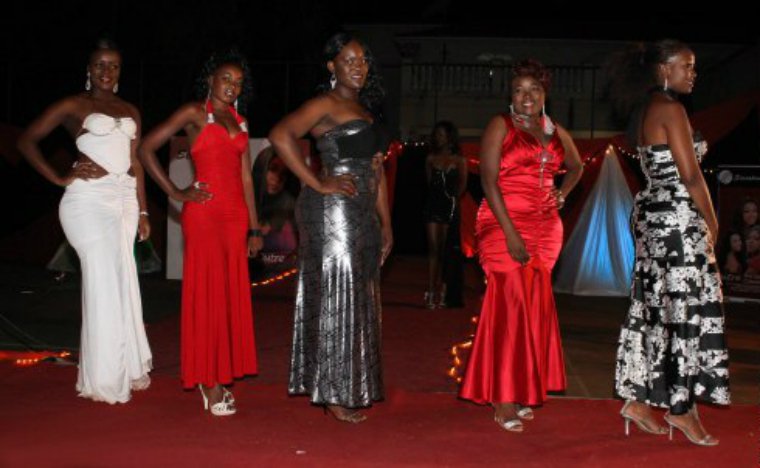 Zimbabwe continued with the pageant on their own under ZimGossip Models franchise led by a one Mercy Mushaninga also known as catwalk.
Mushaninga launched the pageant after she realised that most curvy women shied away from modelling because of the perception that the profession was for tall and slender women.
According to her, any woman who has natural curves, physical beauty with "brains" and keeps a flat tummy is eligible to enter the pageant as they do not need to have a serious modelling background.
India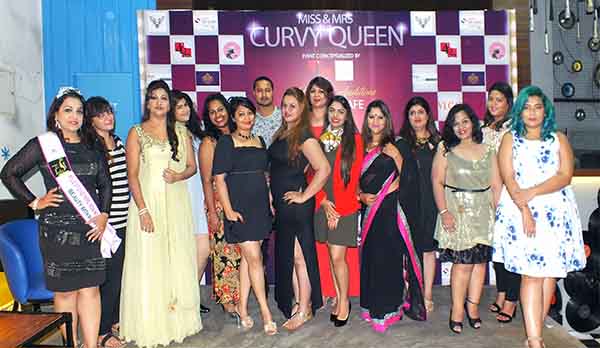 India also launched the Miss Curvy on April 22 2017in Mumbai but unlike other countries, this was open to all curved and plus sized women, married and unmarried.
Speaking about the pageant, Trishla Rane, Director, 4th Dimension Media and Organiser of the Pageant, said, "This pageant will feature women who till now have not been given their due in the fashion/ glamor world." She added, "It Is always felt that women have to be lean or size zero to enter the fashion and glamor industry. We are here to break those stereotypes and give plus size women a platform full of opportunities to live their dreams "
Key to note however, is that non of the pageants has been engineered by the state, or even promoted by it. They are personal ambitions and projects, not the case for Uganda.