The Minister for Internal Affairs, Gen Jeje Odongo has urged locals in Agago district to other than spending  much time in politics exploit the peace provided by UPDF and NRM government  to improve their welfare.
"Don't take the peace you have for granted. Make use of it for your development,"Gen.Odongo said while at Agago district headquarters during the launch of the 38th Tarehe Sita celebrations in Agago.
He said that the current global environment demands a complete change in attitude at all levels for people to develop themselves.
The Internal Affairs Minister explained that bee keeping in Agago district is more profitable than rearing animals, urging local to always be flexible.
"Honey and its products are of high value both locally and internationally than cattle rearing depending on circumstances."
He advised that responsible stakeholders will take the initiative and amicably iron-out all cross border conflicts between Uganda and South Sudan.
On the issue of the Karamajong rustlers crossing to Agago to feed their animals and at times steal cattle, Gen Odongo promised to engage government further so that security in prone areas is reinforced.
He also advised the Karamajong to practice other methods of modern farming other than rearing cattle. He saluted the people of Agago for enduring the difficult time of insurgency, noting that by choosing not to vacate their land during the LRA era was a sign of patriotism and love for the prominence of peace, democracy and development throughout Uganda.
He saluted Agago locals for supporting the activities of the UPDF in their area.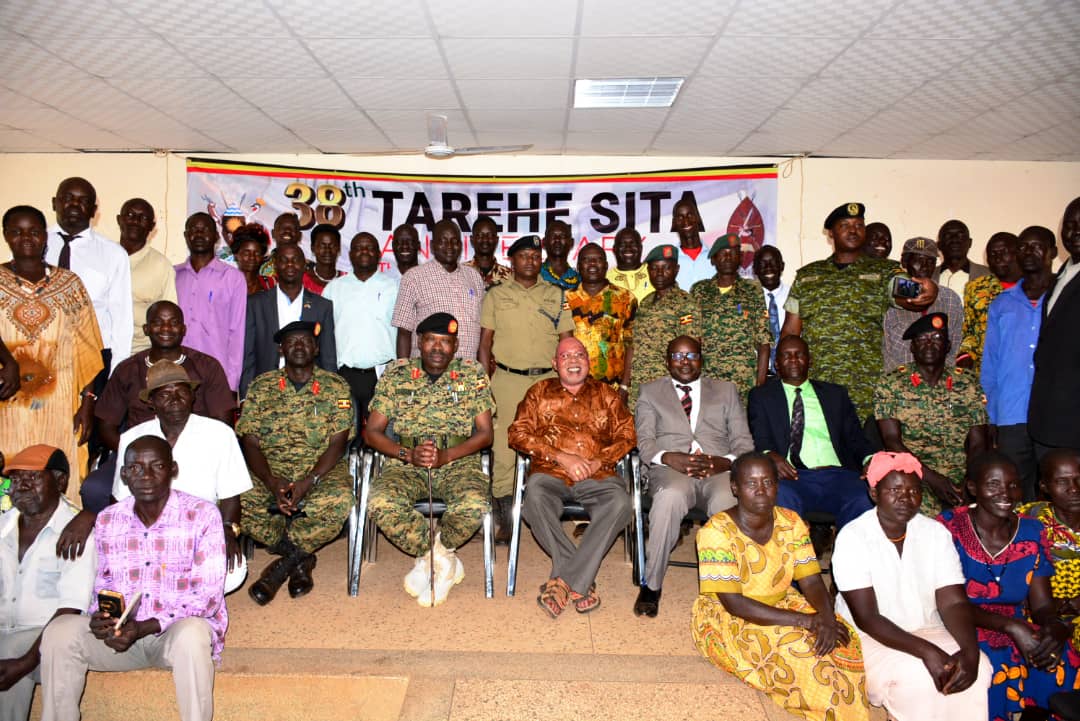 The district Tarehe Sita Launch was attended by the Agago District local leaders, UPDF Maj General Nakibus Lakara and the UPDF third Division Commander Brig. Richard Otto among others.
The Uganda People's Defence Forces recently announced it would renovate houses and schools for locals in northern Uganda as part of the 38th Tarehe Sita celebrations set for next month.
The army will also offer free dental and eye services, voluntary HIV/AIDS counselling and testing, safe male circumcision and fumigation services in selected areas within northern Uganda.
The 2019 Defence Forces Week to be held in the districts of Agago, Amuru, Gulu, Kitgum, Lamwo, Nwoya, Omoro and Pader, will be celebrated under the theme: "UPDF and the People. Consolidating Peace for Sustainable Development and Prosperity."
The annual and rotational defence forces week aims at recognising the birth of NRA/UPDF and is celebrated every February 6.