hatIn April 2014, following several false starts and aimless expenditures tuning to billions of shillings, government later became serious about the registration of all citizens aged 16 years and above for the National Identity Cards.
National Identity Cards
Shs 285 billion was put up for the process that President Museveni said would help track down suspects faster, drive down crime, reduce fraud in the banking sector as well as electoral malpractice.
Fast forward, on March 17 2017, Police Spokesperson, Assistant Inspector General of Police Andrew Felix Kaweesi together with his body guard and driver were shot dead in Kulambiro by armed gun men riding on a motorcycle.
Kaweesi's murder was about the 12th murder by gun men on boda boda and surely, the murderers remained unknown. However, hours after the murder of Kaweesi, police rounded up people randomly most especially those found without IDs.
Slowly, the government started hiding into the National IDs before there was directive to register SIM Cards
SIM Cards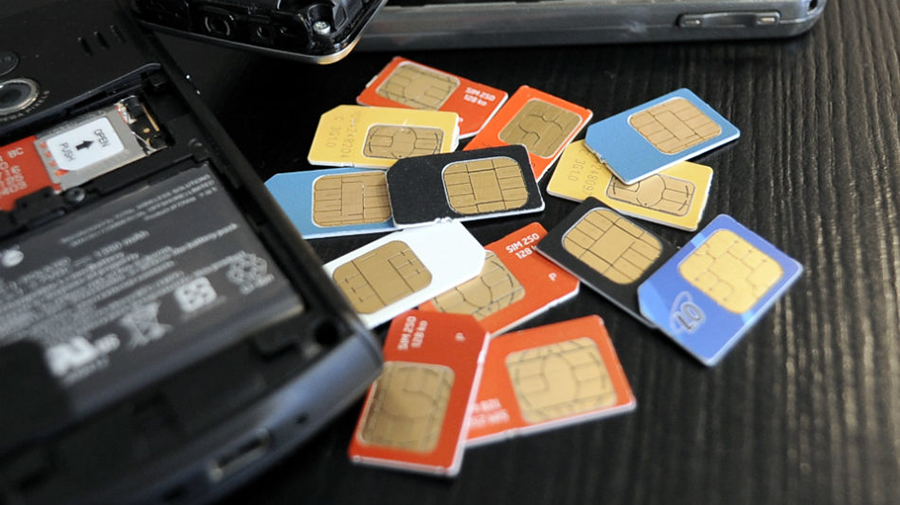 With the National IDs not really providing the required solutions, after all only 19million had been registered and only 14m able to pick their cards, government hid into another directive- SIM Cards.
A directive to have SIM cards was passed, and a 7-day ultimatum given for verification of SIM Cards along side National ID Identification Numbers (NINs). The deadline however kept shifting from 12th April to May 19 to August 31.
"I have agreed to this proposal on condition that the new deadline will be respected. SIM card registration will therefore run until August 30, 2017," President Museveni tweeted the final directive, after which all phones would be switched off if SIM Cards not verified.
In February 2018, the country was hit with horrifying news of the murder of Suzan Magara , 28. Magara's murder was a slow painful murder, involving negotiations on phone between family and the kidnappers turned murders who used at least seven different SIM cards.
Magara's murder just poked holes in the SIM Card verification exercise, the police could not track the murderers by their NIN!
Museveni would then release another long statement claiming the unregulated sale of SIM Cards to people without National IDs was creating a gap for criminals.
Soon a UCC directive was given to telecoms and several SIM card vendors were cleaned off streets, giving the role of selling and replacing SIM Cards to only a few telecoms run shops.
Palm Prints capturing
In the aftermath of Magara's murder, Museveni directed that palm prints of everybody be captured, this however ended as a statement.
"In order to eliminate these criminals, we may have to look at two other measures: capturing the palm-print of everybody and the DNA of everybody. Some elements try to argue that capturing the DNA of people is not democratic. I cannot understand why it is not democratic. DNA records of everybody are good to compare with blood samples, sweat, sperm etc found at the scene of the crime. Palm-prints are better than thumbprints because the criminal may leave the palm-print and not a thumbprint."
Registering spouses
With the back to back murders of women in Wakiso and Entebbe areas in 2017, the Inspector General of Police, Kale Kayihura requested all women in relationships to register themselves together with their spouses as way to mitigate the murders.
Addressing residents of Katabi, Entebbe on September 28, 2017, Kayihura said that cheating is one of the major reasons why women are being killed in different parts of the country.
Although this did not come through seriously, it remains on record as one of the aimless solutions government has come up with to curb crime through the register.
Registration of Motor Bikes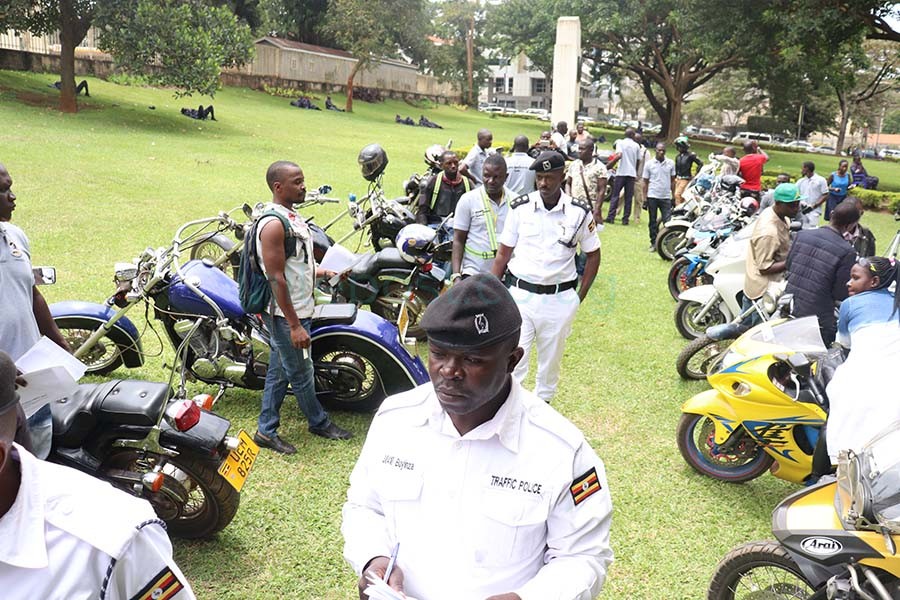 Following the gruesome murder of former Buyende DPC Muhammad Kirumira by unknown assailants allegedly moving on motorcycles, police issued a directive that all sports motorbikes be registered all over the country.
On September 12 2018, riders in the city gathered at the Constitutional Square for registration of their bikes.
Speaking about the registration, police's Chief Political Commissar AIGP Asan Kasingye said that sports bikes have been the main get away vehicles for assassins in the most recent murders in the country insisting there is need to register them.
Guns
Following the horrid murder of Ibrahim Abiriga, Museveni ordered for the registration of all guns in Uganda.
"I have now issued an order in the security sub-committee. All guns must be fingerprinted by firing each gun in controlled conditions to capture the fingerprints of all of them. That will mean that if any legal gun was used, we shall know which gun was used and we shall know the perpetrator," Museveni told a special sitting of Parliament during his address to the nation about the state of security in the country.
Boats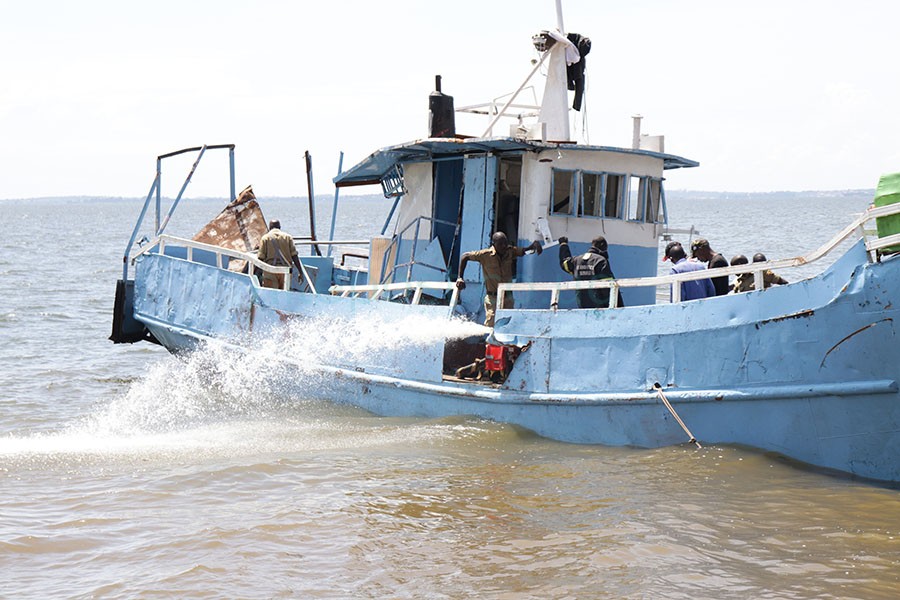 Following the Lake Victoria incident in which over 30 people died when MV Templar capsized near Mutima beach resort last year, government issued an order that would see all boats and others vessels on Uganda's waters registered.
The registration commenced on Wednesday 30 January.
After the MV Templar debacle, accounts from government officials, survivors and fishermen privy to the matter indicated that the ill-fated MV Templar was in a bad condition and had been grounded for over three months prior to the final journey.
Government officials specifically said the ill fated vessel was flagged down not to make the journey but the owners refused to heed to the call.
The then Police spokesperson Emilian Kayima said the Police Marine Unit together with the Works ministry would inspect all boats and vessels to ensure their worthiness while on the waters.
Refugees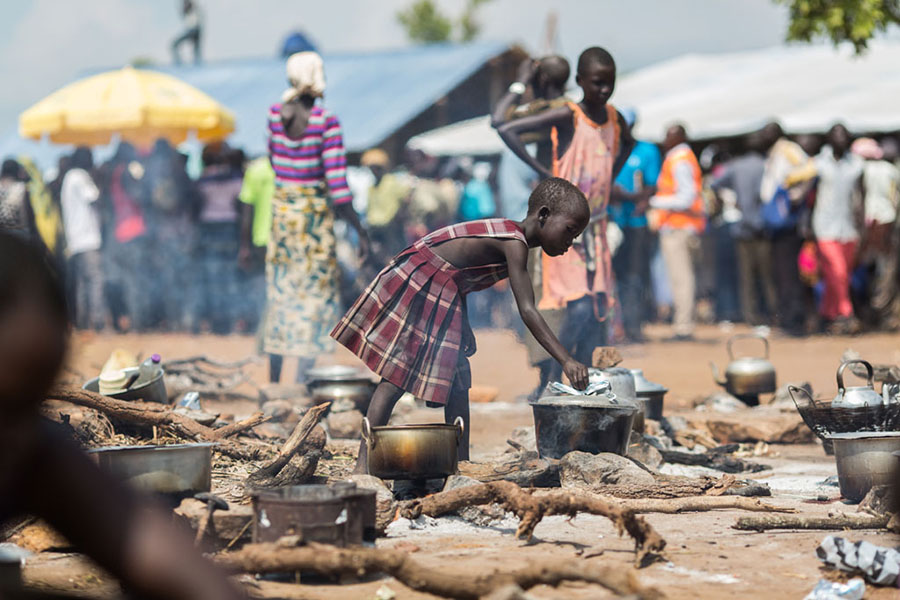 Following a refugee scandal that the office of the Prime Minister, Ruhakana Rugunda issued a directive for the verification of all refugees and asylum seekers in the country, using enhanced biometric tools.