Uganda's tourism prospects this year look promising following a string of hotel projects that are lined to come on board in 2019.
Marriot Hotels, an international hotel chain which is managing Protea Entebbe announced last year that they were looking to add more hotel projects in Kampala and surrounding areas.
On the local front, renowned businessman Dr Sudhir Ruparelia is leading the charge after he announced this week plans to construct a$100m (Shs366b) establishment that will have hotel rooms, conference and conversion centres at Katinda, on Kampala-Entebbe Road.
The seven-star hotel with at least 350 rooms, will be constructed in a period of three years.
Godfrey Kiwanda, the minister of state for Tourism and a number of big players in the tourism sector say the hotel will boost the sector by leaps and bounds.
Kiwanda said the hotel will boost the image of the country, increase on room capacity and make Uganda a competitive destination for international conferences.
"We need more and more of such developments because the hotel will put higher our capacity to host more visitors. Having more of such hotels will put Uganda's tourism at a higher level in the region," Kiwanda said.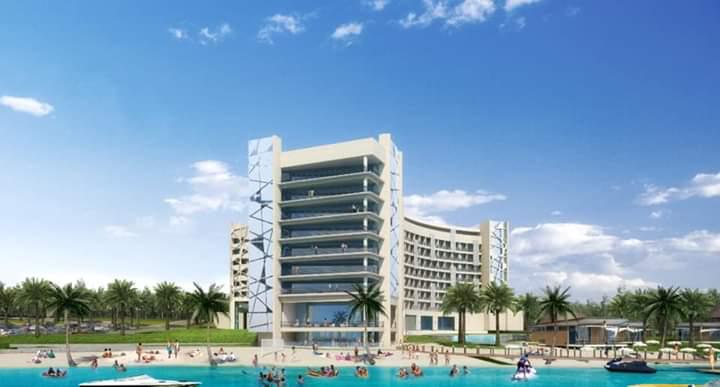 Amos Wekesa, the chief executive officer of Great Lakes Safaris said the new facility will improve the prospects of Entebbe as a tourism destination.
"Entebbe has been lacking a 5-star hotel with a marina, and conferencing facilities. The development of a marina is an additional plus, because the truth is that Uganda's waters, especially Lake Victoria have not been exploited," Wekesa said.
There has been a steady increase in tourist arrivals to Uganda from 945,899 tourists in 2010 to 1,322,522 in 2016 translating into a 107% increment.
The earnings have jumped from $662 million to $1,371 million over the same period.
By 2020, the Uganda Tourism Board, targets to increase tourism earnings from the current US$1.4bn to US$2.7bn.