President Yoweri Museveni has objected to judiciary requests for more judicial officers saying the arm should learn to work under minimal resources.
While responding their endless outcry, President Museveni noted that judges should learn to prioritize and strategize by working best with available staff rather than expand numbers when they are not yet ready for the budgetary burden that comes with it.
VIDEO: Judges complain of poor pay, overwork as President opens annual conference
The relentless prayer for more judges within the judiciary to address the overwhelming level of case backlog was again fronted at the 21st Annual Judges Conference held at Serena Kampala Hotel.
Both the Minister for Justice and Constitutional Affairs Kahinda Otafire and the Chief Justice Bart Katureebe made similar prayer.
However, in his response, the President Yoweri Kaguta Museveni rebutted that he doesn't agree with the calls for addition of more judges when the judiciary doesn't have a supportive budget for this.
Museveni suggests that rather than grow numbers without plan, the judiciary should strategize and prioritize for better delivery under circumstances of minimal resources.
Museveni said, "Because if we don't prioritize at strategic level we fail, if you don't prioritize within the sector you will fail because you don't have enough resources. Therefore, rather than insisting on more number more numbers, when you are not able to manage them yet. I would rather we concentrate on remunerating better the ones we have and then we see how to manage other shortages."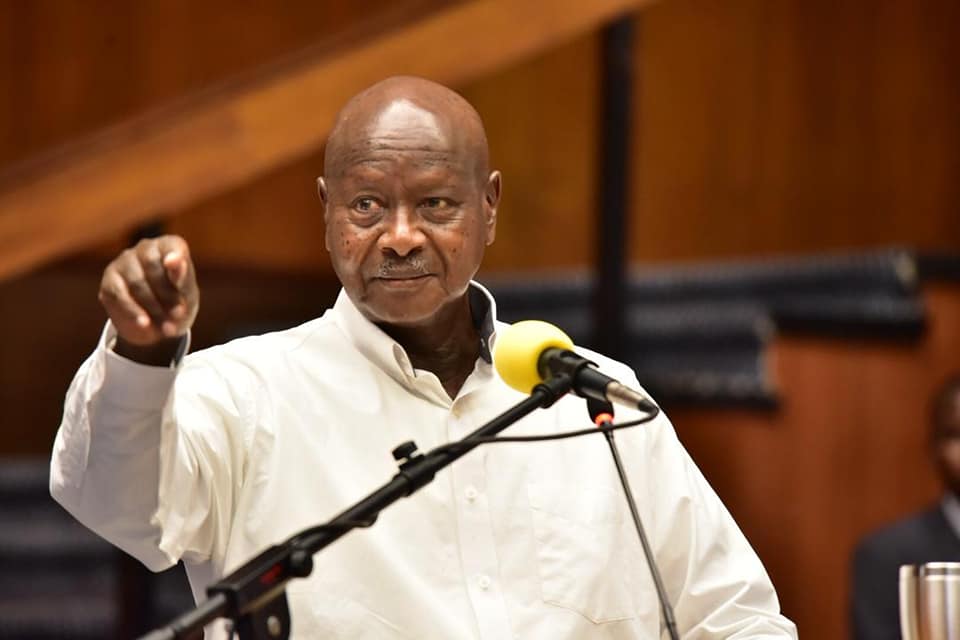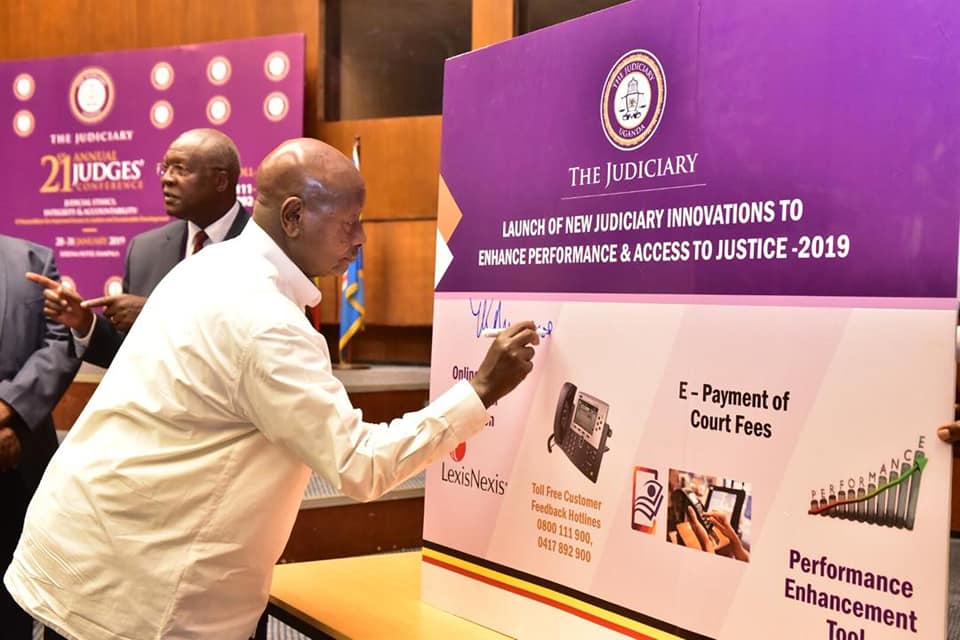 Contrary to his option for remuneration rather than increase of numbers, the president suggests even this should be looked through a priority lens.
The Minister for Justice Kahinda Otafiire had made request for implementation of the parliamentary resolution that suggested increase of high court judges from 52 to 82 saying this will address the judiciary's current backlog.
He also suggested a lift on the ban by Public Service on recruitment of magistrates,' a move aimed at increasing the number of judicial officers at the lower courts.
The Chief Justice Bart Katureebe had also put emphasis on the need for increment of judges saying that besides the Supreme Court the Court of Appeal doubling as Constitutional court only has 12 of fifteen required judges.
Yet this is also a situation where most judges have been assigned other duties including foreign ones such as Justice Kiryabwire who is partly serving on the East African Justice Court, Justice Bamugemereire on the land commission and Justice Byamukama now at the Electoral Commission among others all denting execution at the Appellant Court.