Flavia Tumusiime, one of my favourite TV and radio personalities, recently got married to Andrew Kabuura and they were a picture of marital bliss. I could not help but wish all the marriages and relationships I see around me have an iota of the happiness these two radiated.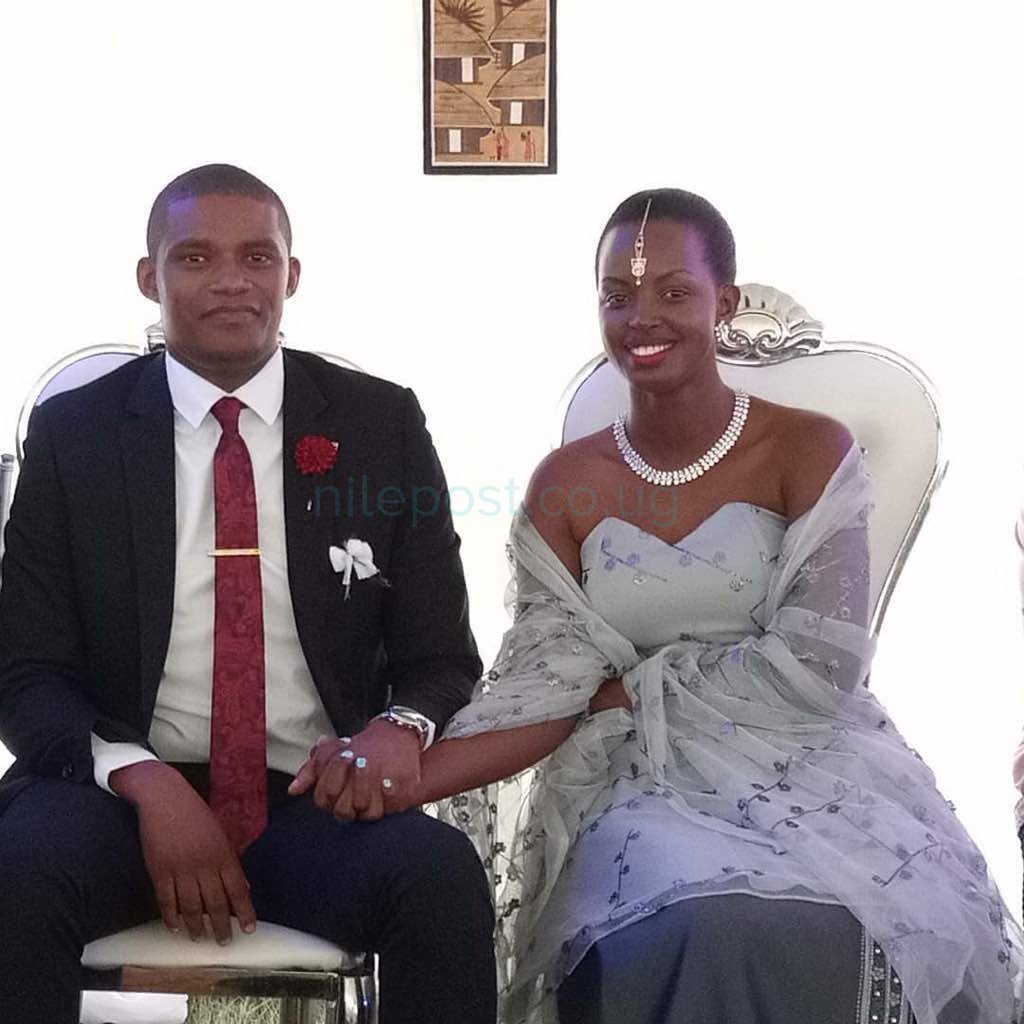 I wish them nothing but the best as they begin on their marital journey. May they live and love each other until their old age and be surrounded by happiness all the years of their lives.
Andrew and Flavia make one want to get married.
This maybe where so many of us err. Wanting to be married without giving too much thought to what being married means or even thinking about why we are getting married. Marriage is not a bed of roses but the thorns prick sharper when it is not a marriage based on love.
Surprisingly, many couples enter the marriage contract for other reasons other than love. I have heard many women friends explain to me that they got married because, "I wanted to have children." Other women are blunter, "He was rich. I knew he could take care of me."
Men's reasons are no less romantic. Many a Ugandan man will be egged into marriage because, "You need someone to cook for you. Are you not tired of eating in hotels?" There are men who will get married only because, "My parents asked me to."
Marriages based on reasons other than love often have a short lifespan before all sorts of problems show themselves. Quite soon you find the couples cannot wait to spend time away from each other, communication breaks down and trading of accusations becomes the currency in the home. In some extreme cases, domestic violence replaces the love tongue.
But the greatest victims of loveless marriages are often the most powerless in the arrangement: the children. Children will see Daddy and Mummy behave badly as no children should ever see adults do. The abuse, even if only verbal, sinking into their very impressionable minds to have a long lasting impact.
Studies show that children born of broken or unhappy homes will repeat the cycle they have grown up in. This means that if a child grew up seeing their father beat their mother, they take beating a spouse an expression of love. A child hearing their mother talk down their father and denigrate him believes this is the normal interaction between men and women and will repeat it in their own life.
We like to believe that marriage is a contract between two people, like we have been taught by western European notions. This is not true. The consequences of an unhappy marriage and relationship come to haunt more than just the former lovers. The impact is on the greater society.
The creeping growth of old age homes in Uganda shows that we have an unexplored problem on our hands: broken families. In years past, any parent would expect in their old age to be looked after by their children and regularly visited or even partly raising their grandchildren. The unhappy homes we have in Uganda today mean many families are already tasting the bitter harvest of broken families with children no longer wanting to have anything to do with their parents.
All this is the culmination of a decision made in the heat of the moment and not well thought through.
Marry for love and marry wisely.
Good luck to Andrew and Flavia!