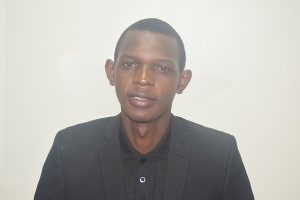 While delivering the State of the Nation Address on 6th June 2018, President Yoweri Kaguta Museveni revealed that the Information and Communications Technology (ICT) sector registered the most growth in the 2017/2018 Financial Year. ICT with 7.9% per annum was followed by industry at 6.2%, services at 7.3%, and agriculture at 3.2% respectively. Most analysts present ICT as the biggest accelerator of economic growth. So, I ask myself; how has a sector so young like this become very influential in the economics of our country?
By 1995 after only 10 years in power, the NRA/NRM shifted gear from rehabilitation to growth of the economy and that is when ICT was incorporated. The situation back then was as follows; only 0.4% of Ugandans had a telephone line. There was one mobile telephone operator with about 3,500 subscribers and about 46,207 fixed lines in the whole country of which 36,472 of those lines were in Kampala. There was no internet, No FM Radio, and Television frequency reach outside of Kampala metropolitan area.
The first private television station, Cable Sat TV, founded by Peter Katiti, went on air 3 years earlier in 1992 and on 16th December 1993, after several weeks of testing its broadcast signal, Radio Sanyu founded by Thomas Kato went on air. Two weeks later, on 03rd December, a second radio station, Capital Radio founded by William Pike and Patrick Quarcoo followed thus completing a new era in broadcasting, journalism, popular culture and advertising in Uganda. Social life that had felt stagnant for several years was infused with excitement and a feeling of optimism. At a discounted price, a fully connected Siemens S3 com cost $850 in the year 1996.
Fast forward to 2019, Uganda has a fully-fledged Ministry of Information, Communications Technology and National Guidance, and together with that of Science and Technology; were allocated a combined Shs 149 Billion (1.2% of the approved 32.5 trillion national budget) for the Financial year 2018/2019. Uganda has now embraced the e-government system (e-health, e-visa, e-education, e-banking, e-procurement and so on). 24.8 Million Ugandans (70.9%) of Ugandans own mobile phones with 18.8 million connected to the internet, 24 Million Mobile and Fixed telephony subscribers.
There are 292 Radio stations with 100% FM sound coverage, 35 Operational TV stations, 4 Digital Satellite TV providers, 24 Free to Air TV stations, 18 Digital Terrestrial Television Transmitters for Free to Air television, 24 Postal and Courier services and 800 School ICT Labs (85% of government schools) supported with science digital content.
Our e-government is estimated at 36% which is above the African average of 34%. We rank 87th out of 193 countries in e-participation with a 57% online service index (74.2% of all Government services are now electronic).
In terms of capacity building; we have Ugandans like Mr. Ofuyunu Edgar designing smart phones (Pixan M6 and Pixan M8) and Life Mobile smart phones will be assembled in Uganda.
Government has put in place a pool of funds to support local innovators through the National ICT Initiatives and Support Programme. We now see Ugandans Dr. Phillippa Ngaju Makobore runner-up of the 2017 Innovation Prize for Africa getting international recognition for his inovations. Ketty Adoch was among the 11 change-makers selected from 200 applicants as recipients of Microsoft and National Geographic Artificial Intelligence (AI) for Earth Innovation Grants. Brian Gitta and his Matibabu team were worthwhile winners of the 2018 prestigious Africa prize for Engineering innovation award. Geoffrey Ssekatatwa, of startup Brent Technologies was also awarded at the African Entrepreneurship Awards.
With the 500-seater state-of-art Innovation Hub in Nakawa constructed by the UPDF Engineering Brigade awaiting commissioning, and 4 more regional hubs to be set in Mbarara, Mbale, Gulu, and Arua as per the National Development Plan II, the hope is that this will greatly reduce on our big import bill of ICT related products and supplement on our export bill.
Someone might point at the 'Ebimeeza' that were banned by the Broadcasting Council in September 2009 but, many Ugandans still freely express their views on various social media think tanks like Ugandans at Heart on Facebook while at the same time carrying on with their daily work. We now have strong policies to support and protect the sector like the National ICT Policy of 2014 and the recently passed Data Protection and Privacy Bill.
Unlike 33 years ago when all we had was hope, the NRM government under president Museveni has ensured that we are now living the dream and future looks brighter than ever. As youths whose upbringing has been shaped by the digital world, we can't be more thankful to President Museveni's government for first recognising ICT as a key sector and supporting it in all possible ways.
The writer works with the Government Citizen Interaction Centre, Ministry of ICT and National Guidance
,
Brian Gitta and Team
Pixan Mobile designed by Ugandans
LifeMobile will be assembled in Uganda