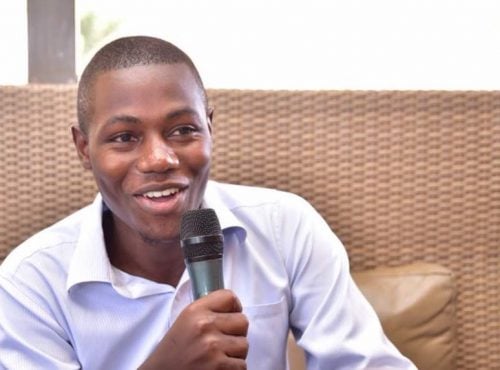 There is nothing dangerous around the world like a Government that is not accountable to its people. A Government should be effective by performing its duties on time, responsibly, effectively, legitimately and finally and most importantly, accountably. The decisions it makes must be in favour of its citizens.
The Government of President Museveni has over the years since 1986 strived to be accountable to the people of Uganda in all possible ways. For example, the Inspectorate of Government was first established by the Inspector General of Government Statute in 1988 as a Unit in the Office of the President to help instill a culture of accountability, transparency, integrity and good governance.
The Inspectorate of Government was entrenched by the NRM government in the 1995 Constitution and is now an independent institution charged with the responsibility of eliminating corruption, abuse of authority and of public office. The powers as enshrined in the Constitution and IG Act include to; investigate or cause investigation, arrest or cause arrest, prosecute or cause prosecution, make orders and give directions during investigations; access and search – enter and inspect premises or property or search a person or bank account or safe deposit box among others.
On 26th January every year, Ugandans celebrate the ascension to power of a government that restored political stability, security, law and order, Constitutionalism and the rule of law. The National Resistance Movement (NRM) was founded as a liberation movement that waged a guerrilla war through its rebel wing National Resistance Army (NRA) hence winning the war and taking over government in 1986.
Today, you hear of innovations like Uganda Revenue Authority (URA) Taxpayers Appreciation Week and think it's a new concept yet it has always been the culture of this Government to be answerable to its people. The general public is invited time and again by the tax collection body URA, with intention to give a platform to government agencies and ministries to showcase what they have been doing with the tax payer's money.
To promote the behaviour of accountability to the public even the legislative arm of Government, Parliament came up with the Com­mit­tee on Com­mis­sions, Statu­tory Au­thor­i­ties and State En­ter­prises (COSASE). It is in charge of ex­am­ining the state­ment of ac­counts show­ing the in­come and ex­pen­di­ture of statu­tory bodies or organizations; the au­dit of which is con­ducted by the Au­di­tor Gen­eral. It also ex­am­ines the in­come and ex­pen­di­ture of any pub­lic cor­po­ra­tion and state en­ter­prise, or other bodies and organizations es­tab­lished by an Act of Par­lia­ment.
As we celebrate this year's NRM liberation day in Tororo District under the theme: ''A moment of Glory that set a new Chapter for Unity, Peace and Prosperity in Uganda" we need to acknowledge that this has been the only answerable Government to its people that Uganda has ever had. The previous ones run on satisfaction of individuals.
Corruption, political and social injustices cannot allow our country to thrive that's why accountability is taken seriously hence a new strategic plan 2015/16-2019/20 was developed under the theme: "promoting excellence in public service." A toll-free portal was introduced in 2013 to enable the public lodge corruption complaints promptly using SMS from anywhere in Uganda.
16 regional offices have been established to make the Inspectorate of Government services more accessible to the public. This has helped in encouraging the public to report cases of corruption as well as reducing congestion and backlog of cases at the headquarters.
There has also been an increase in procurement investigations due to development of synergies with the Inspectorate of Government which refers to Public Procurement and Disposal of Public Assets Authority (PPDA). The Public Procurement and Disposal of Public Assets Authority (PPDA) was established 2003. PPDA departments are: training and capacity building; corporate affairs, legal, advisory services, procurement audits and investigations, finance, & administration.
Last but not least, adoption and use of social media to promote open Government.  This is another great way to be accountable to a population made of above 70% youth. For decades social media was not fully an accepted means of communication between Governments and its citizens. Time and technology teased Uganda into acknowledging the fact that these platforms can be used. As we talk Government Citizen Interaction Centre (GCIC) was setup by the Ministry of ICT & National Guidance (MoICT&NG). The mission of the GCIC is to provide a platform for timely and cost-effective communication between citizens and the Government.
Citizens are able to call toll-free number (900) where their queries are sent to the responsible government agency where feedback is processed and the Citizen is contacted. GICC embraced a healthy and consistent social media engagement strategy to update the public about major projects, services and other initiatives being undertaken by the government of Uganda.
On that basis allow me congratulate the NRA (now UPDF) and NRM for making 33 years of existence and keeping the country peaceful for all these years. Happy Liberation Day celebrations to all Ugandans. The continuing conflict in Somalia, South Sudan, Zimbabwe, Democratic Republic of Congo and Burundi and other African countries should give us a picture to appreciate the journey and how dfar this government has brought us.
Arthur Musinguzi, works as a Communications Officer at the Government Citizens Interaction Centre (GCIC), Ministry of ICT and National Guidance