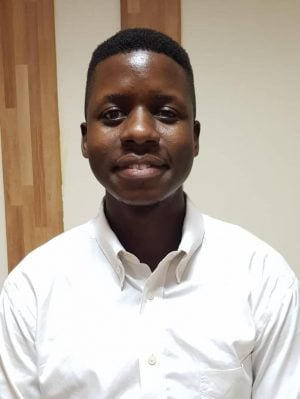 Energy is one of the drivers of the socio-economic transformation of a nation. This has necessitated the generation and development of sufficient energy sources to drive Uganda's economy.
The National Vision 2040, projects that an installed capacity of 41,738MW is required to increase Uganda's electricity consumption per capita from the current 75kWh to 3,668 kWh by 2040.
It is thus envisaged by the National Development Plan II that strong growth in the national economy will increase the demand for electricity and thus, open up the power market for further development.
Currently, Uganda is endowed with abundant potential energy resources, which are fairly distributed throughout the country. These include; hydro, biomass, solar, geothermal, peat and fossil fuels.
In a report obtained from the Energy and Mineral Development Sector Development Plan (EMDSDP) for the FY 2015/16 to 2019/20, it is estimated that the energy resource potential of the country includes an estimated 2000MW of hydro power.
There's an added potential 200MW of mini-hydro, over 450 MW of geothermal, 460 million tonnes of biomass with a sustainable annual yield of 50 million tons, 5.1kWh/m2 of solar energy, and about of (800MW) peat.
Uganda's installed generation capacity has further increased from 180MW in 1986 to 873.9MW in 2017. This has been possible because of stable investment climate and the institution of standardised power purchase agreements.
Though power generation capacity has increased, peak demand was as of 2017 just 600MW. That means there's a surplus of 300MW.
As at the end of 2017, Uganda had 21 power generation plants connected to the national grid. These plants have a total installation capacity of  927.4 MW and they include; 3 large hydro power plants, 9 small hydro power plants, 2  thermal (Heavy Fuel Oil ) power plants, 5 bagasse-based cogeneration power plants and 2 solar PV power plants.
With the commissioning of Isimba dam this year, and Karuma next year, another 783MW will be added to the grid.  With suppressed demand growing at a lower pace, Uganda will by 2020 have even more power than it can use.
The transmission was line has also been expanded from 909KM in 1986 to 1,500KM in 2017. Distribution lines, substations have been constructed to calibrate the power from the grid for distribution to domestic users.
In reference to collections, the rate has increased from 50 per cent in 1997 to 99 per cent according to UMEME's Annual Report of 2017. However, the actual energy losses for 2012 were 26.1% slightly above the target for that year of 25.5%.
By June 2013, energy losses stood at 24.9%, which is still above the target for that year of 23.0%. There is still need to ensure that energy losses are reduced as much as possible.
That withstanding, about 20.6 percent of the country's population is connected to the national electricity grid. The country's peak demand is about 489 MW and actual installed generation capacity is 851.5 MW, and according to the NDP II peak power demand is projected to grow at 22.7% per annum.
The expressed demand shows that the demand for electricity is increasing. This is also supported by the increase in energy consumption per capita, which is envisaged to increase from 80kwh in 2012 to 578 Kwh/capita by 2020. To address this challenge, Government has responded by increasing the installed power generation capacity, which is currently 851.5MW by construction of new hydro power dams.
However, the energy generation rate is still low, if 80% Ugandans are to have access to electricity by 2040. The country currently has one of the world's lowest levels of electricity development as well as the lowest per capita electricity consumption at 75kWh4.
The key energy challenge in Uganda still remains the lack of a good mix of energy sources in power generation, low level of access to modern energy, over dependence on biomass, inadequate infrastructure for generation, transmission and distribution and low level of energy efficiency.
Further, the high cost of electricity is a key constraint to the country's improved competitiveness, and significantly reduces the number of investors willing to do business in Uganda.
Uganda's energy potential is not yet fully exploited and the Vision 2040 emphasizes exploiting all these potential sources to enable the country meet its development targets.
In order to addressing the above challenges and transform the Ugandan society from a peasant based agrarian society to a modern and prosperous country within 30 years, the GoU has articulated the "Uganda Vision 2040" that lays out broad policy directives and sets out a target of increasing access to electricity to 80 percent by 2040.
At the moment, the national electricity coverage is 20.6%, approximately 7% of the rural population has access to electricity. According to the Rural Electrification Strategy and Plan (RESP), Government's target is to achieve 22% of rural Ugandans having access to modern forms of energy by 2022, rising from the current (2014) 7%.
The on-grid services will be expanded to provide approximately 1,276,500 service connections, including 543,887 in the non-UMEME service territories and 732,613 as densification within the UMEME footprint by 2022.
Additionally, there's big potential to harness Uganda's underdeveloped renewable/alternative sources of energy. These resources include biomass, geothermal, wind and solar energy. Other new sources of energy include; Charcoal Briquettes, Biogas and Bio-fuels. Government has plans to harness these energy opportunities to mitigate the energy deficits in the country.
The government must continue to improve the working climate in the country, and provide incentives for the private sector to increase their participation in the power sub- sector.
This shall be done through incentives such well negotiated Power Purchase Agreements (PPAs) and better tax regimes. Only through public-private sector collaboration will Uganda achieve maximized gains for its energy sector. This will reciprocate the NRM government's legacy spanning from 1986.
The writer above is a Communications Assistant attached to the Government Citizen's Interaction Centre.