Makerere University Vice Chancellor Barnabas Nawangwe has appointed former Makerere University Academic Staff Association's (MUASA) chairman, Dr Muhammad Kiggundu Musoke, manager communications and international relations in the Vice Chancellor's office.
Nawangwe who has been in the news for allegedly running down the university following a decision to fire over 30 lectures in the last two months, wants Kiggundu to provide leadership and international relations to the communications department in his office.
According to the appointment letter seen by the Nile Post, Dr Kiggundu's term of office started on January 18, and will run for one year on acting basis.
While in office, Dr Kiggundu will be required to offer secretarial support to the office of the Vice Chancellor in communications, for instance organise monthly press briefings as well as write news articles, reports and periodicals about the University operations.
Dr Kiggundu is also in charge of monitoring and reviewing the coverage of the university in the media and any other duties as may be assigned to him by the VC or any officer designated by him.
While appearing before the parliamentary committee on Education and Sports in April last year, Makerere University Vice Chancellor Prof Barnabas Nawangwe said that the institution is considering to review the Public Relations department following concerns of underperformance.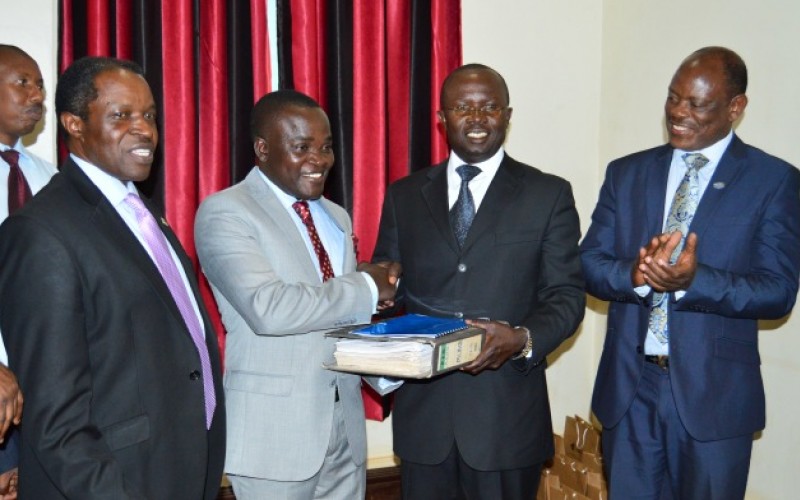 Nawangwe was replying to concerns by members of the committee who opined that the institution was having so much bad publicity.
"We have got a PR department which is quite well staffed and of course there have been concerns about their performance, but we are going to review it," Nawangwe said.
The Makerere University Public Relations department is headed by Ritah Namisango.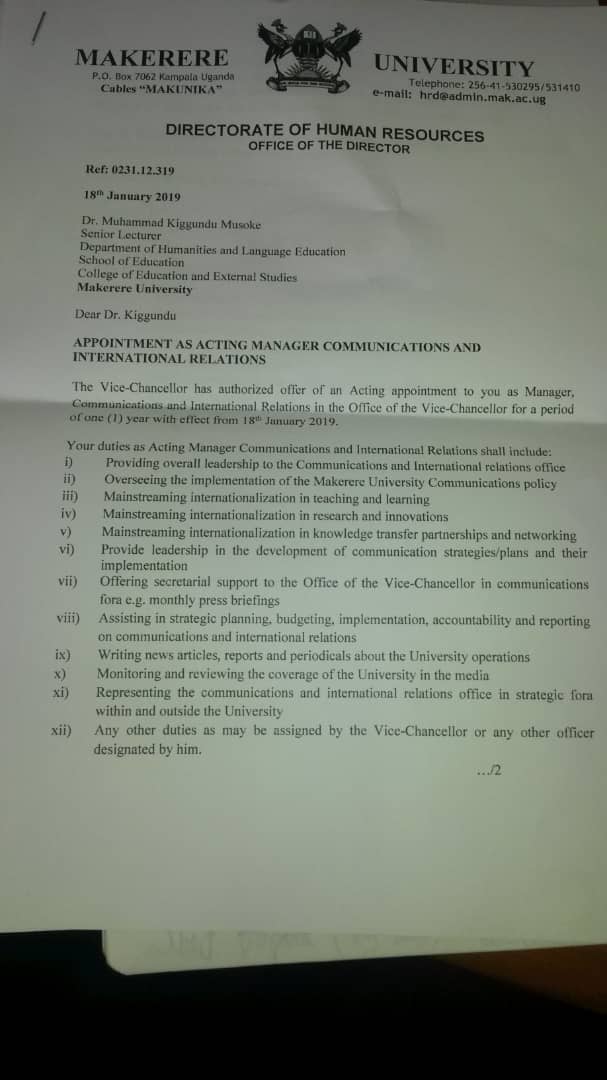 It should be noted that in 2017, Makerere University students pinned then academic staff association chairman, Dr Muhammad Kiggundu, of inciting students to cause a riot there on October 30, 2016.
The accusation came to the fore as the university visitation committee met with students in the main hall. Led by its chairman, Dr Abel Rwendeire, about six of the 10 members of the visitation committee met students over the strike that saw the university closed for over two months.
After the students were asked to raise their issues, the guild president Roy Ssemboga asked Rwendweire to recommend punitive action against Dr Kiggundu.