A 78 year old man, a resident of Katalemwa village, Komamboga parish in Kawempe division has petitioned the commission of land inquiry chaired by Justice Catherine Bamugemereire, seeking for help after city businessman John Matovu grabbed his land and also destroyed his crops.
Ssalongo Vincent Kibudde of Katalemwa village accuses the businessman of trying to take over his land and has asked the land inquiry commission for help.
He accuses Matovu of slowly taking over his land by slicing it into two blocks and taking the larger one.
Kibudde says that Matovu did not only take land but also destroyed his property and food.
''Matovu came, slashed down 200 stems of banana plants, 10 trees of jackfruits, eight trees of avocado, three mango trees, 20 trees mentioned among others,'' Kibudde informed the commission.
Kibudde told the commission that since October 2017, Matovu has been attacking him with other people and they slashed down his crops including the banana plantation.
The land in question is situated at Katalemwa village Komamboga parish in Kawempe division Kampala and Kibudde says he bought it on 4th March 1968 from Wilfred Kasatiro Nsubuga who then lived at Kyanja, Kyebando in Nakawa division.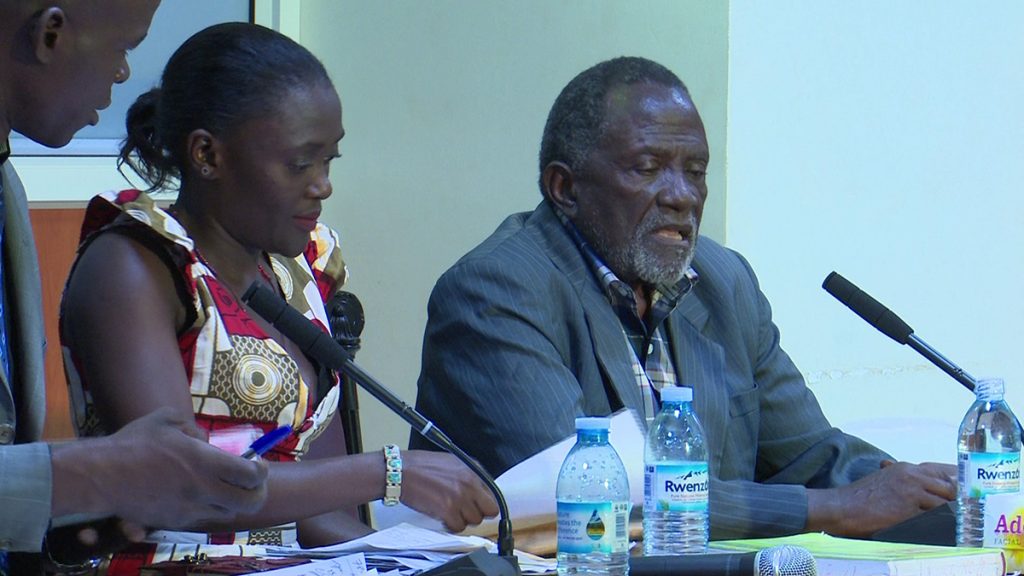 Kibudde was asked by the commission if he has ever been approached by anyone who had interest in buying the land and he said none not even Matovu has approached him before.
''I have been on this lad for more than 50 years but I have never been approached.'' ''Said Ssalongo Kibudde.''
Ssalongo narrated to the commission that Matovu has since become a big problem to his life in that whenever he looks at him he develops high blood pressure.
''About four times Matovu has come to my home while in car and the last time he came he destroyed my piggery farm and part of kitchen and took the iron sheets that were there and used them to construct his fence. ''Said Vincent Kibudde.''
Kibudde now wants the commission to order Matovu to pay for the property he destroyed and also vacate his land.
Justice Catherine Bamugemereire said, ''The commission promised to do what they are able to do as per the commission's authority and also visit the said land to see what is on the ground.''