The Primary Leaving Examinations (PLE) are the compulsory national exams that all Ugandan pupils take at the end of Primary Seven. Independently administered by the Uganda National Examinations Board, PLE is a high stakes standardized exam that sifts children for secondary schools. The mark is entirely based on exam performance and does not comprise any teacher assessments or coursework. Those who achieve high grades are better placed to be able to access secondary level education in Uganda.
Pupils who pass in division 1,2 and 3 scoring 28 aggregate – with a credit in english and maths – qualify for secondary school education. This year, 368 Bridge pupils sat for the Primary Leaving Examinations. 188 were girls while 180 were boys.
Some of the most successful candidates shared their stories with us.
Aniku Rogers
Meet Aniku Rogers he's 14-years-old from Bridge, Adalafu in Arua district. He moved school to Bridge because there were never enough materials in his old school. He lives in a rural area with only three other houses around, it is at a very high altitude so it is hard to source fresh water, he said "We walk long long distances to find a water source, I have to do this every day after school, it makes me tired."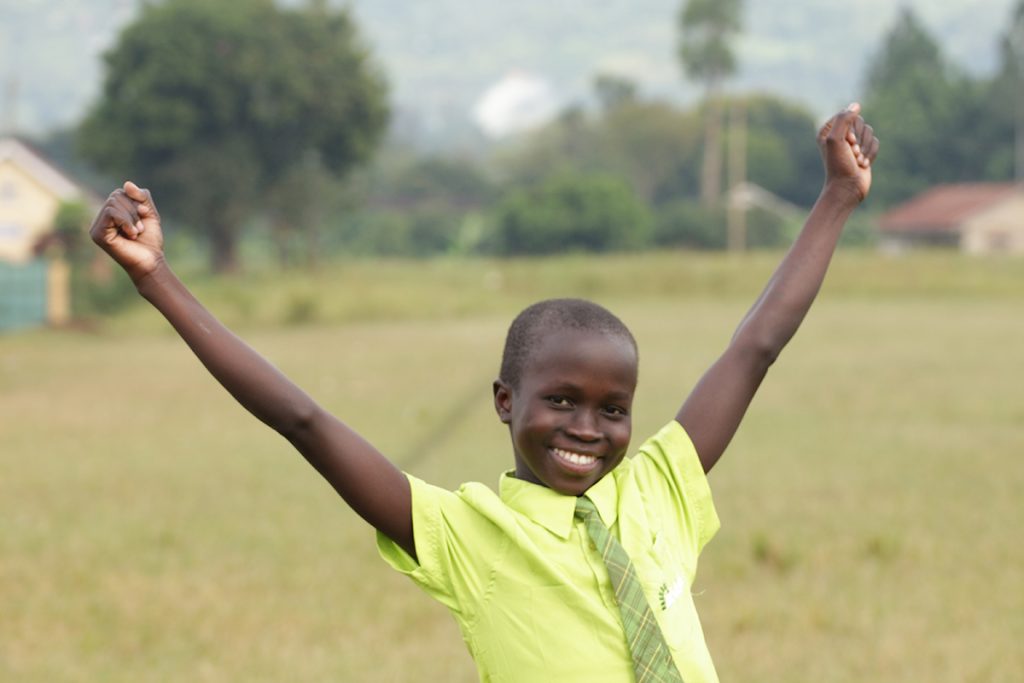 He lives with his mother and father who work in local small business. In school he loves science because it makes sense to him! This is probably thanks to his science teacher who Rogers said "makes me understand everything".
He hopes that his efforts is science will assist him in his dream to become a doctor. Outside of the classroom he can be found playing sports – football is his favorite! Since he has started at Bridge he has been so happy with his progress – "now I can speak and write very well in English, I am so pleased"
Namusobya Brenda
Meet 14 year old Namusobya Brenda from Nalinaibi village, Mayuge district.
Like most in her village her father is a farmer and her mother a casual labourer it is hard for them to support her so she lives with her grandmother.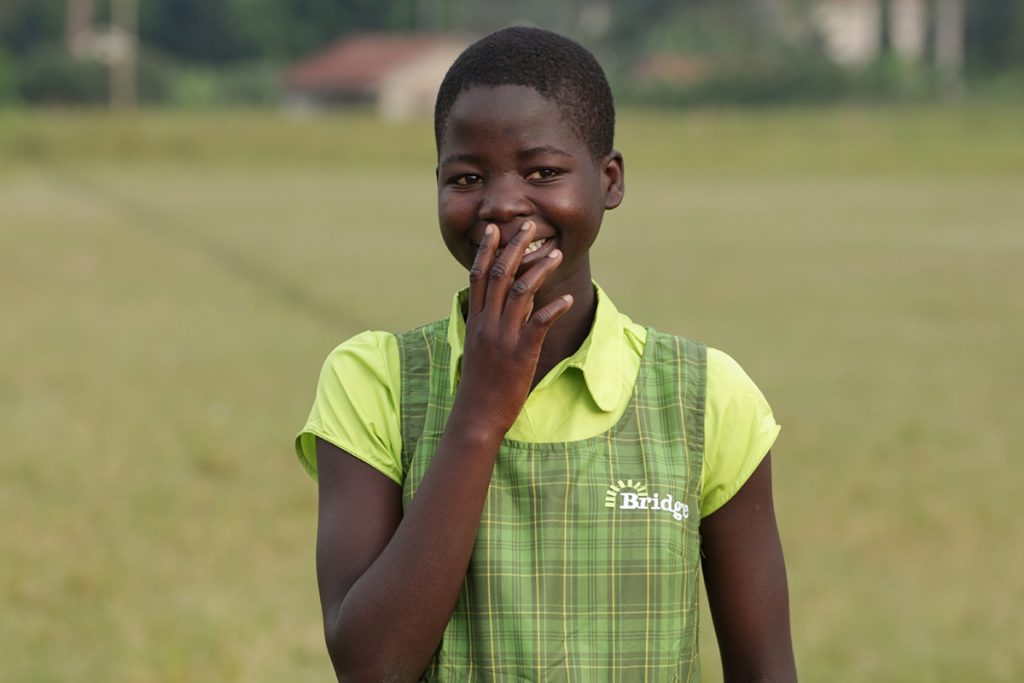 Namusobya comes from a small home in a swampy area. Every time it rains, the house floods. It is a squeeze for the family as she has three sisters and seven brothers.
She joined Bridge, Magamaga in 2015 from a government school in primary four. Her uncle chose to take her to Bridge because he had heard about the quality education and had excellent academic standards. Her academic performance has improved greatly and her confidence too. "I can express myself in English and I can speak boldly, before I couldn't."
At school her best teachers are Naisanga Norah and Namulondo Nulu she says: "I love maths, science and English, I can't pick one that is my favorite". When she is older she dream to be a doctor to help all those who are sick in her village.
Mugisha Rogers
Meet Mugisha Rogers, he's 13-years-old from Bridge, Kengere in Kasese District.
At school his best subject is science! So it's no wonder its his science teacher Mr Bony he loves most! He says: "All teachers are excellent but I like Mr. Bonny most. I always understand what he teaches. He always repeats for me when I don't understand."
Before joining Bridge, he was in a neighbouring school but his parents were not happy with the quality of education and his progress.
He was later to transferred to Bridge and he is making great progress. He says that when he grows up, he wants to come back to the community and create jobs to solve the challenge of unemployment.