By Asuman Odaka
Although I've been opposing President Yoweri Museveni's regime throughout my political life, only one aspect of his regime wins my emotion and protection; the professional men and women in uniform.
Whenever am driving on a highway and I detect a person in uniform by the roadside, I have always stopped my car and offered assistance whenever necessary, whether of lift or at least inquire if s/he needs any assistance.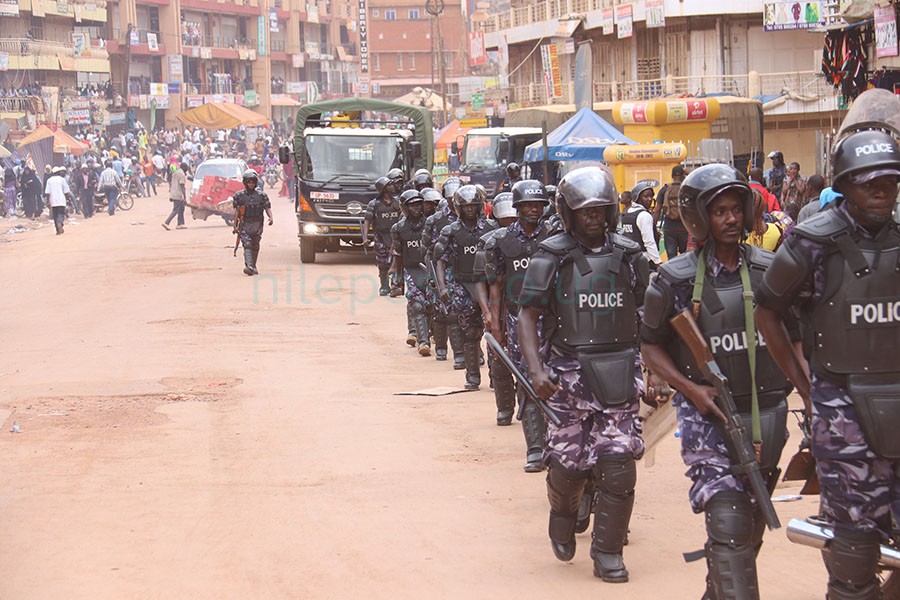 I've also made it a policy that when in a PSV with a person in uniform, I pay his or her fare. I always feel they must be given priority in moments of peace because they make us a priority in times of danger. Therefore my soft heart for them has never made sense to some of my friends due to brutal treatment I have received from some of them a number of times as an activist. I wish to admit some of them many times behave insensitively and inhumanely especially during civic activities towards the civilians.
That not withstanding, they embody my security, they sign to die so that I live, they skip sleep so that I enjoy the comfort of my bed, I remember a traffic policeman I saw standing in a very heavy rain falling with hailstones so that I drive my car with convenience, the heat and dust have turned their white uniforms brown in the name of us moving with ease, they will guard the bank so that I withdraw my money to go and enjoy with my children without any attack yet many times when himself doesn't have a coin and his children are hungry and out of school.
The intelligence will spend sleepless nights looking for any tip that would interrupt our daily schedules, they will take long to see their family just for us to stay with my own in peace.
Looking at this picture of one Kenyan police evacuating civilians encourages me to do even more good whenever I can to our men and women in uniform. Imagine all the people behind him, most likely have better education than him, are better paid than him, more respected in communities than him, more recognised than him, may have more accomplishments than him than him but in the face of this deadly danger, all their hope are on him, he is the ultimate shield for their bodies.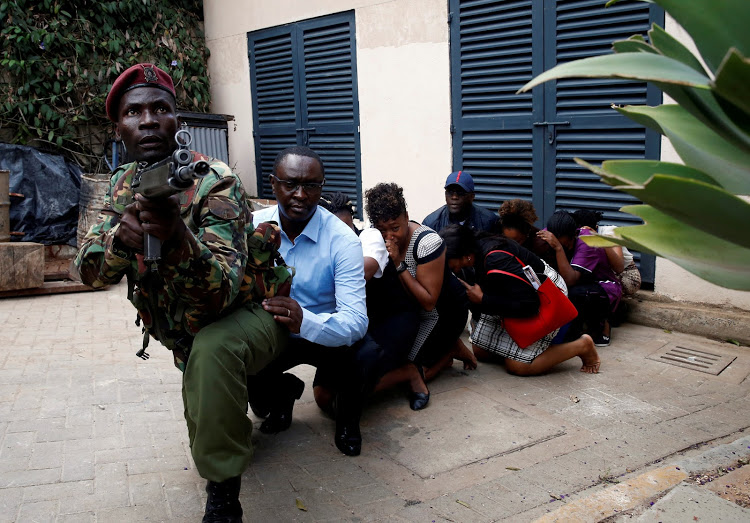 This is why I hate the politicians who lie to them about increasing their pay that never comes, who misuse them for their personal agenda, who mistreat them, eating as their guards are looking on, who give them wrong orders to beat the ordinary citizen etc.
This is why I despise their representatives in Parliament and elsewhere for failure to loudly and radically advocate for the best insurance schemes. In this regard I wish to give Idi Amin credit for recognizing a soldier's child needs the best education and built schools, hospitals etc in barracks; a soldier's families must have the best housing services because he sleeps out so that we sleep in houses. So atleast let their families enjoy as they protect us.
Even our democracy must be guaranteed by a strong security system or army.
Of course some will say that is the career they chose and that there more dangerious occupations in the world than army, but the difference is that for them the ultimate price they pay are their lives so that we live.
These and many others reasons are why we should love our brothers and sisters in uniform, we should protect them from this (sometimes) indecent contest of partisan politics. We should never allow anyone to treat them like his property, we should resist anybody who misuses them for his personal agenda.
We should name and isolate the bad apples that is amongst them. I hate with rage seeing a person putting in that revered uniform beating a journalist, a unarmed civilian or getting involved in this our divisive politics.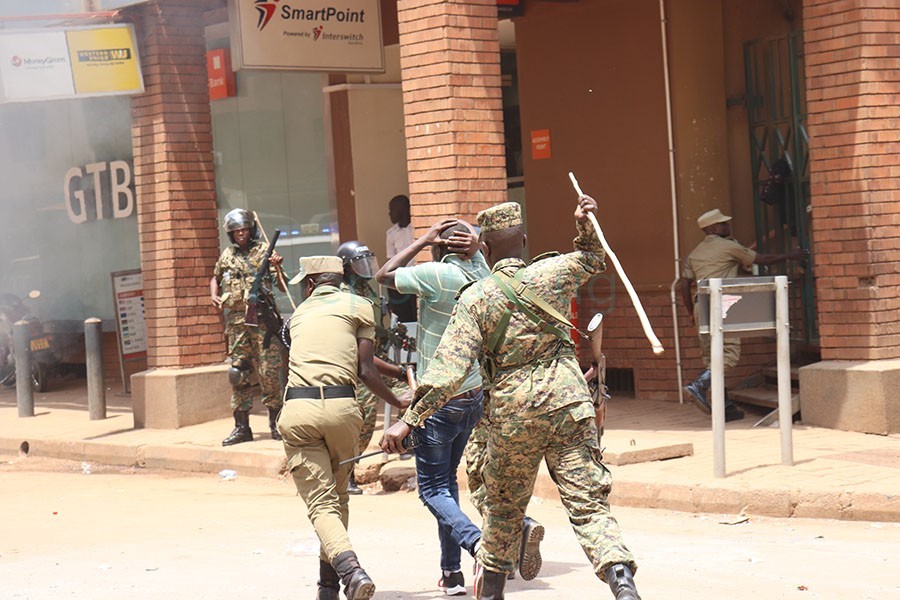 We should all agree as politicians and leaders that our men and women in uniform are so important for the survival, preservation of not just our present and but also our future.
I wish to salute all of you my dear brothers and sisters in uniform.
The writer is an activist from Tororo Municipality
WhatsApp. +256753195384