President Museveni has commended Makerere University Vice chancellor Barnabas Nawangwe for dismissing over 30 officials from the public university accused of flouting the institution's rules of conduct.
FULL LIST: Stella Nyanzi, 31 others sacked from Makerere University
Museveni, who was officiating at the 69th Graduation ceremony, said lecturers who indulge in sexual activity with students should hand in their resignations.
President Museveni was the chief guest at the 69th Makerere University graduation ceremony that saw hundreds of graduates receive their degrees and diplomas at the Freedom Square.
While flagging off the four day event, President Museveni expressed support for the university's decision to crack down on errant staff.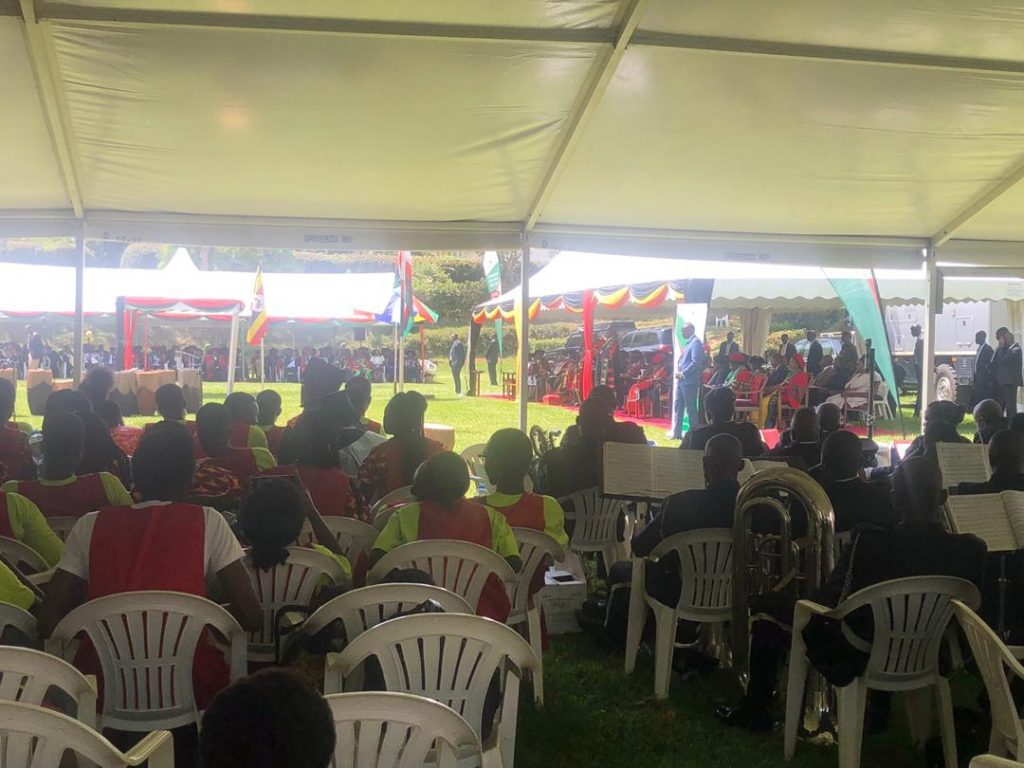 President Museveni said Makerere University no longer has room for lecturers and staff of questionable ethics.
The country's oldest university last month announced it had sacked 45 senior academic staff in a statement by the University's Human Resource Director, Andrew Abunyang.
Among those on the chopping board are; Dr Swizen Kyomuhendo who was implicated for sexually assaulting students in batter exchange for marks.
Sixteen lecturers have also been dismissed for abscondment. While two others terminated for financial fraud and seeking bribes.
The president also asked current Makerere University staff to learn to be patient as the institution handles their requests for better working conditions.
He said that government would not be forced to negotiate with Makerere staff because of strikes.
First Lady and Minister for Education and Sports Janet Kataaha Museveni said government would not interfer in the university's council affairs.
The 69th Makerere University Graduation ceremony will see over 13,000 students attain degrees, diplomas and 56 doctorates.