There was drama at Parliament on Monday morning when a group of over 60 NRM activists stormed the August House in protest against the UK parliament's move to debate Uganda's democracy credentials.
The group donning yellow NRM attires carried a document that they claimed was a document to the Speaker of Parliament Rebecca Kadaga over questioning the manner in which the UK parliament meddles into Uganda's affairs.
"Uganda is one sovereign state and a republic as per article 5(1) of our constitution and we wish to petition your office demanding for an official communication from our foreign Affairs Minister on why matters of Uganda's democracy and human rights are being handled by the British parliament," read in part the petition.
"We thank Britain for the cooperation they have with us but we cannot sit back and see events unfolding yet we own this country."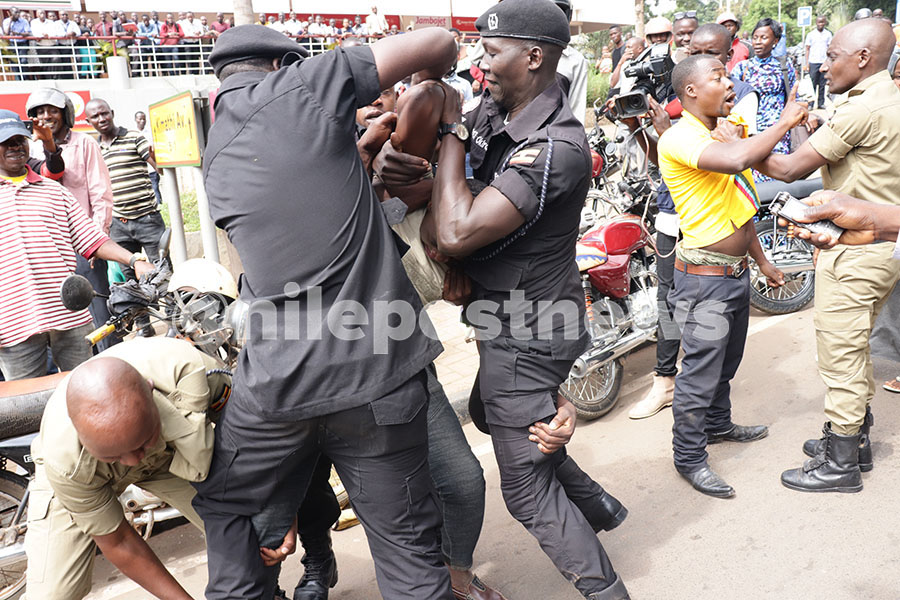 The youths were however later released according to Kampala Metropolitan deputy police spokesperson, Luke Owoyesigyire.
We are not going to detain them but arrested them only to show them guidelines to follow while presenting a petition to the speaker of parliament,"Owoyesigyire said.
"They should do it using the right procedures and not mobilizing a bunch of hooligans to disrupt work at parliament."
The same group calling themselves, NRM Social Media Activists last week stormed the British High Commission in Kampala over the same matter.
The UK parliament after a motion by Dr Paul Williams from the Stockton South Constituency last week debated what was termed as Uganda's declining credentials.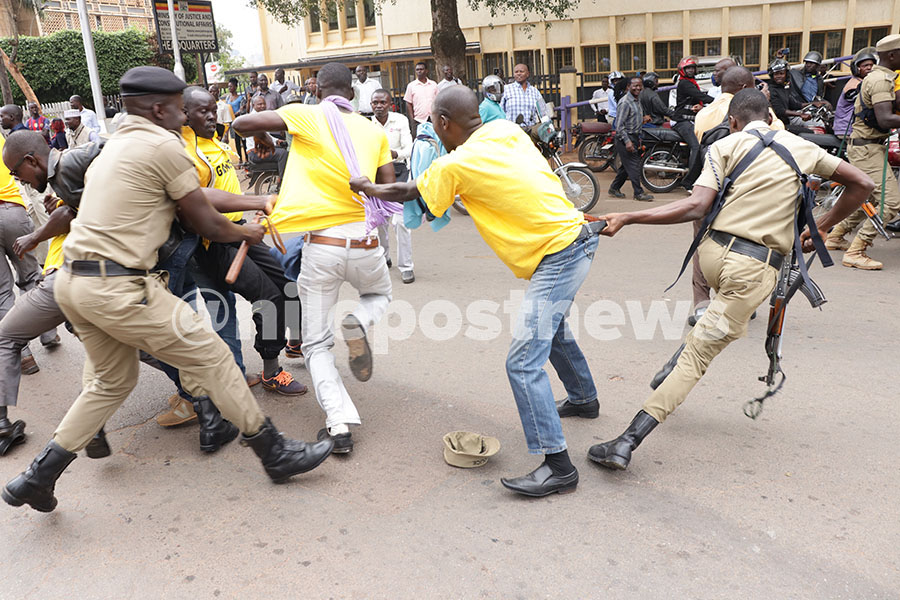 "Serious concerns have been raised internationally about the Ugandan Government systematically undermining democracy in their country," Williams said.
During the debate, the MPs denounced the continued harassment of opposition figures in Uganda among other key issues.
"Our strong, genuine friendship and partnership enables us to develop a wide range of mutual interests and to speak frankly to each other about issues of mutual concern, whether in a bilateral context or in the Commonwealth," said Harriett Baldwin, the UK minister of State for Africa.
However, the UK legislators said that as a sovereign and democratic nation, the Ugandan government ought to deal with the matters concerning their own country.
The Ugandan government has since blasted the legislators from the UK parliament for meddling into the affairs of a sovereign state.