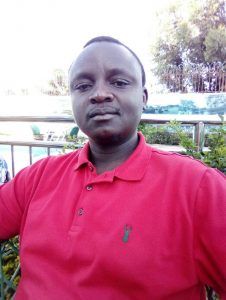 Mohamed Kimbugwe
Whenever floods hit this city, everyone comes up with an opinion on the matter, including some of the craziest opinions I've ever heard.
Let's now get to the bottom of this matter. The earth is contoured in such a way that it has high points and low points. The lowest points (valleys) form a natural and perfectly interconnected drainage system and water catchment area.
Disruption of that system, which is as old as the city itself is the major cause of our flooding problems. Can the problem be solved? Well, we shall see later, but let's first look at some examples.
The whole of the greater Bwaise area is a water catchment area that receives water from places as far as Matugga.
This may sound funny, but you just have to take a look at the contours and you'll be shocked.
Bwaise is meant to hold water, while letting some of it off through Nabweeru to Lubigi and in turn to the greater Busega – Kyengera – Kabojja water catchment area.
The cost of perfectly draining Bwaise is two times the value of all the developments in Bwaise. Infact, Bwaise requires reclamation.
The Kitante Golf course, Garden City and the neighbouring Nakumatt building sit in the path of another catchment area that is meant to drain Mulago, Kololo, Nakasero and parts of Wandegeya.
This catchment would then let off some water through Industrial Area to the greater #Bugolobi water catchment and eventually to Lake Victoria. Kati Kati, Lugogo Mall and Game sit in another catchment area meant to drain parts of Kololo, Naguru and Bukoto.
This would eventually let off some water through Kyadondo Rugby Grounds – Industrial Area and eventually to the now dilapidated Namuwongo water catchment area and Lake Victoria.
Ntinda, Kyambogo and surrounding areas are naturally supposed to be drained through Spear Motors and the surrounding industrial area, all the way to the Kinawattaka catchment. That the natural system is gone, we are faced with two scenarios.
Foremost, the natural system perfectly regulates water flow and speed, absorbs huge amounts of water at some points and even purifies the water to acceptable levels before it gets to the Lake.
That we have lost, because an artificial system that can come close to that is very costly.
That therefore means that we need a properly designed artificial drainage system that closely mimics the natural one.
That is a long-term intervention and while we think about it, we must focus on short-term remedies.
We must jealously secure what is left of our wetlands and the natural water paths by not allowing any physical developments there, save for cases where the developer can invest in a perfect artificial drainage system.
We must connect flooded areas to the nearest natural catchment, using artificial channels.
We must unblock roadside drainage channels, given that 90% of them are chocked with soil.
This also means that dirt swept from the streets must be disposed of as opposed to piling it by the roadsides, which ends up blocking drainage channels.
We must come up with a comprehensive drainage plan and start working around funding it in phases, however expensive that may be.
This includes investing in artificial water catchments in problem areas like Bwaise, where storm water would be collected, treated and pumped for domestic, agricultural and industrial use.
The author is a Planning And Disability Inclusion Expert