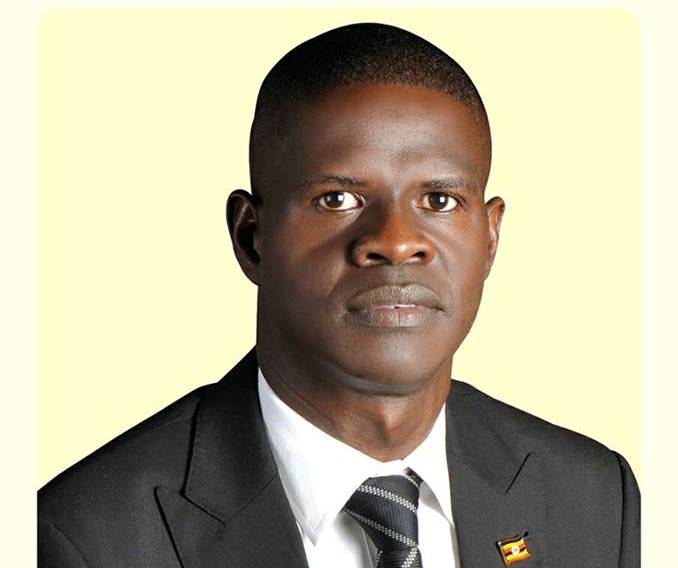 Dear Comrades, I've always liked counting down to the new year just like tonight in a few hours and minutes.
We get to reflect on what we've been through, and prepare for what's ahead.
There's something inherently optimistic about that.
I know optimism isn't always fashionable. Certainly not when we're fed a steady stream of cynicism on televisions and through social media platforms like this great one today.

We face some extraordinary challenges, but consider the long view.
If you think about it, by almost every measure, Africa is better than we were fifty, twenty, even ten years ago when wars and poverty was always the order of the day.
Many of us were born at a time when sounds of different types of guns around our villages, towns and cities was like music to the ears and made friendship with all types of different dangerous reptiles and animals because of sleeping in the bushes.
This was at a time when women including my mother and other people of colour were systematically, routinely excluded from huge portions of African peaceful life which is not the case today.

A new story to tell today is that women and minorities are rising up in the ranks of business, politics, and everywhere else.
That's just one of the significant shifts we've seen today. And when you measure it against the scope of human history — it happened in an instant measure.
Today Around Africa and the world at large, we live in a time when fewer people are dying young and more people are living not only longer, but better.
More girls are getting into schools than being forced into early marriage like before.
More adults can read, more children get the vaccines they need compared to the past generations
These are good things to note. And none of them are lucky accidents.
They happened because countless people, toiling for many years, fought to make this progress we are pushing today to see a new dawn in African Continent.
Friends that's more than anything, what's needed now is our joint ups together and – the engagement of everyone who wants to see a better future for our generation and for our children and grandchildren.
The kind of collective action that has always driven human progress is exceptionally encouraging.
And even in the face of cynicism and division, it's those kinds of stories from my Child hood days update that I'll remember.

What we need today and the new year to come tonight is a team of collective brains committed to help others than before, move mountains and make a difference in someone's life for good.

("Lets Be that contagious light that spreads energy to other people in our communities, societies,Countries Continent and the world at large) Lets be contagious positively in your energies.
From the days of my childhood up to date, I have always come across helpful souls and a good spirit across some parts of Africa and the world in people who genuinely chose to get involved, get engaged, and stand up not only to defend their human rights, but more importantly, the rights of all others to which are inherent and God given.
People who rejected cynicism and pessimism and pushed forward with a relentless, infectious optimism.
Not blind optimism that ignores the scale and scope of our challenges, but rather a hard-earned optimism rooted in the stories of real progress.
It's a belief that each of us can make a difference, and all of us ought to try in the new year 2019.
You only need one person speaking with conviction,speaking with courage, and yes, with optimism, and you're going to change some minds and Africa will change
The other folks won't just be convinced — they'll be motivated to go out and spread the message of peace, unity and development that swayed them. They'll be Our Continents best ambassadors.
And on it goes, one conversation at a time, until you've got yourself a movement of a free Africa.
A movement that can change the Continent and the world large.
Comrades I'll believe that as long as I live we have a task a head to Conquer. So lets all go forth change Africa and the world in 2019 and be counted like many other African founding fore fathers like Nelson Mandela, Julius Nyerere, Nkwame Nkurumah's, Martin Luther king Jr…………
The author is a lawyer and Pan Africanist.