Mystery surrounds payment of Shs 267 million to the Deputy Governor Bank of Uganda, Dr Louis Kasekende by Tororo district in May 2018.
According to documents, the money $71,110 was deposited on a joint account number 8700110288700 Standard Chartered bank Speke Road in the names Louis and Edith Kasekende on May 18, 2018.
However the purpose for which the money was deposited remains unclear.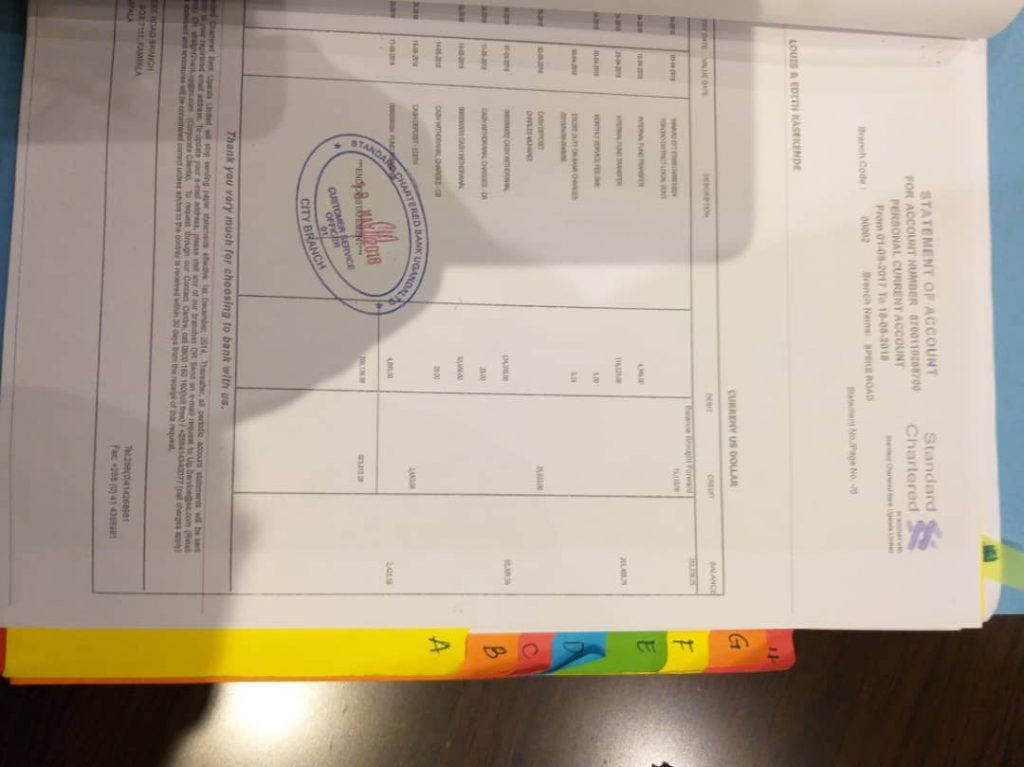 A district official who prefered to remain anonymous said they were shocked about the payments.
"We are shocked that the said money wasn't even discussed in council and no one bothered to inform council. We got these documents from someone at Standard Chartered bank indicating that our district paid a deputy governor" .
Other authorities at the district said they will
Kasekende and other top BoU leaders are under investigation by the parliamentary committee on Statutory Authorities and State Enterprises (COSASE).
Two weeks ago, Aruu County MP Odonga Otto tabled documents in COSASE showing that Kasekende owned more than 72 properties in and around the city.
In a written defence, Kasekende said many of the said properties were not his. Parliament is still verifying the documents
His declared assets are also being verified by the Inspectorate of Government.