His Grace Archbishop Cyprian Lwanga has called upon government and policy makers to observe and respect human rights in the coming year.
Lwanga was delivering his Christmas message to hundreds of faithful that had gathered at Lubaga cathedral to celebrate the birth of Jesus Christ.
By 7:30am hundreds had already flocked Lubaga cathedral to celebrate the birth of Jesus Christ in mass.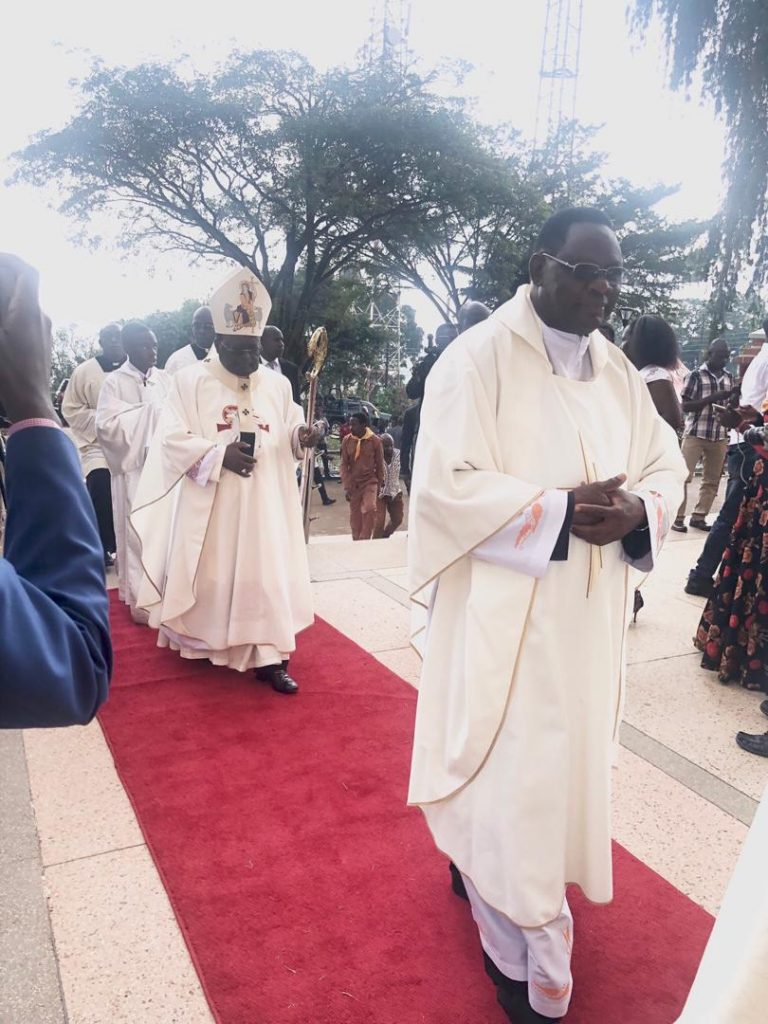 The back to back mass celebrations were held in both English and local Luganda languages but both equally attracted huge gatherings with some believers left with no choice but to follow the proceeding from outside.
Finally the final mass of the day presided over by Archbishop Cyprian Kizito Lwanga began.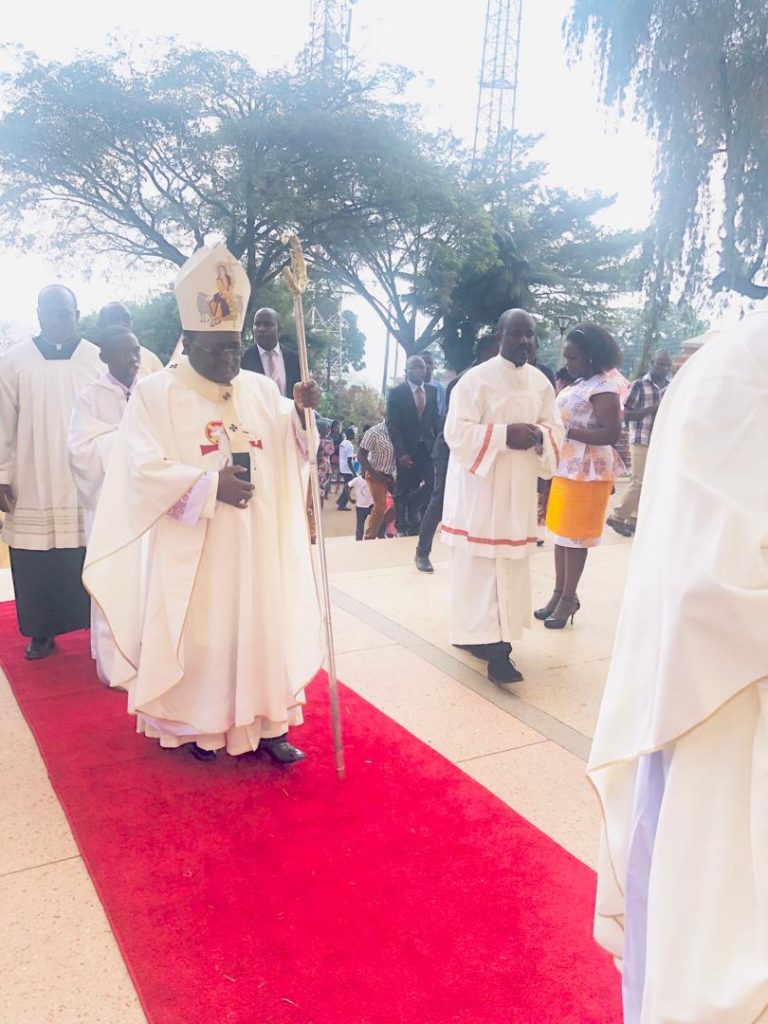 Escorted with a procession of the choirs, reverand fathers, they proceeded to the altar while the rest of the congregation joined in hymns and praises.
Shortly the Archbishop delivered the message of the day.
Archbishop Lwanga said that everyone is a mirror of Jesus Christ both in words and actions but what transpired during the year was deviant of the message.
He called upon the government to turn the page in the new year by observing human rights as priority.
In attendance, Katikiro Charles Peter Mayiga couldn't agree more with the Archbishop.
He reflected back on the political huddles that 2018 entailed especially the land evictions and the political unrest re echoing the need for change.
Representing government, the Minister for State for Higher Education JC Muyingo concluded by encouraging Ugandans to fight for a better Uganda.
The congregation also prayed for those that lost their lives on the MV Templar that capsized at end of November on lake Victoria.