Several Kampala roads will on Wednesday December 19 be closed as President Museveni officiates a function to open the Kampala flyover project.
Kampala Metropolitan Area Traffic Commander Norman Musinga told journalists that traffic coming from Entebbe will not be allowed to access Kampala using the main Kampala- Entebbe road.
"The launch is expected to take place along Kafumbe Mukasa road but motorists coming from Entebbe to the city centre will be diverted at Zzana roundabout , Stella- Namasuba junction and Kibuye roundabout,"Musinga told journalists.
According to Musinga, there will be normal traffic flow from the city centre along Queens way to Entebbe whereas Mengo Hill road will be closed to the general public as traffic will be diverted to Kibuye roundabout and Kisenyi.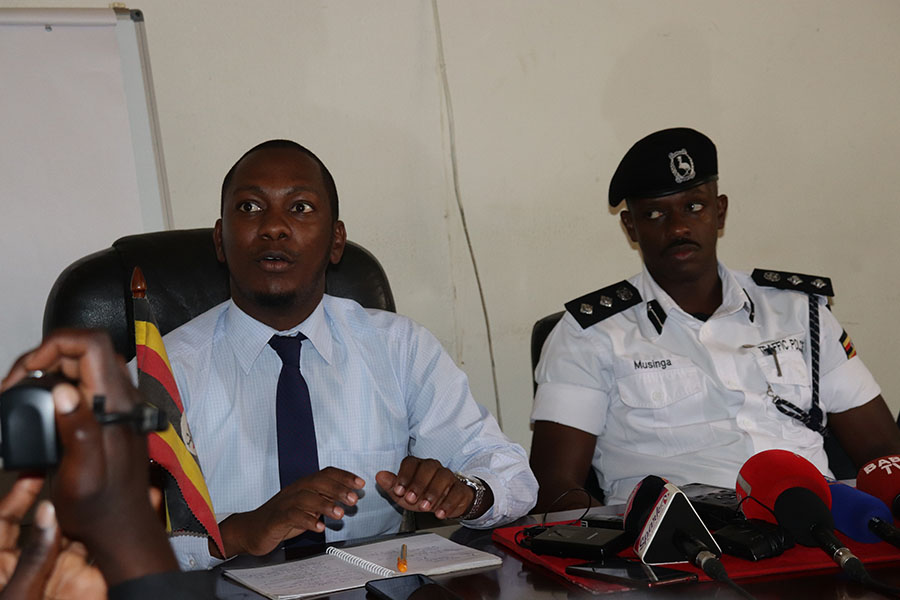 Kafumbe Mukasa road according to the plan will be closed whereas taxis using Usafi Park will be allowed to operate but will not be allowed to use Queens way but rather Mengo hill road to and from the taxi park.
"The general public is encouraged to adhere to the above traffic guidelines to avoid inconvenience,"Musinga said.
Kampala Flyover
According to Allan Ssempebwa, the media manager in the office of the UNRA Executive Director, on Wednesday, President Museveni will officiate at the ground breaking ceremony of the first phase of the Kampala flyover project.
He noted that the first phase of the project will be completed in 36 months from January and will cost a staggering shs300 billion.
The project financed using a loan from the Japanese International Cooperation Agency(JICA) will see a flyover cover Clock Tower, Shoprite, Nsambya to Mukwano junctions.
This project will be handled by a joint venture between Shimizu and Konoike, both Japanese contractors.
The project will also entail improving the existing road structure including widening of the 0.5 kilometre Queens way and widening of Nsambya road.
New pedestrian bridges are also expected to be put in place at Clock Tower, Kibuli and Shoprite whereas the two junctions at Clock Tower and Shoprite will also be worked upon as part of the first phase of the Kampala flyover project.
The second phase of the Kampala flyover will see a 2.9 kilometre flyover constructed from Kitgum House to Jinja road junction.
This phasewill also see Mukwano, Jinja, Yusuf Lule, Access and Nile Avenue roads widened.
According to government, the flyover project will help to greatly reduce traffic congestion within the Central Business District and the greater Kampala Metropolitan area.