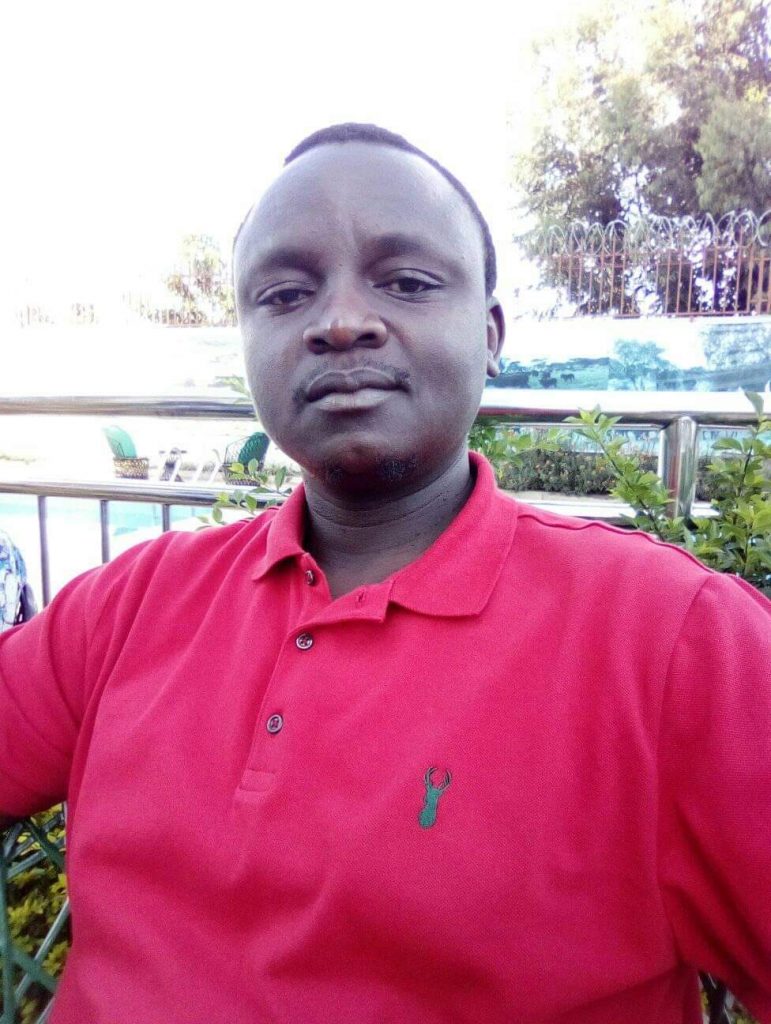 MOHAMED KIMBUGWE 

For persons living with disabilities, available evidence reveals a widespread lack of accessibility to built environments, from roads and housing, to public buildings and spaces and to basic services such as sanitation and water, health, education, transportation, and emergency and disaster response and resilience building and access to information and communications.

These accessibility limitations contribute greatly to the disadvantage and marginalisation faced by persons with disabilities, leading to unemployment and limited participation of persons with disabilities in various human endeavours, which results in disproportionate rates of poverty, deprivation and exclusion.

According to the Uganda National Census of 2014, 12.5% of persons had at least one form of disability and 12.5% is too big to ignore, since it has a direct bearing on our GDP and GNP and can directly influence poverty and dependence figures.

Persons living with disabilities are not DISABLED until they encounter an attitudinal, social or physical barrier and these exist everywhere.
Take the example of transportation.
With what ease can a person living with an form of disability access public transport in Uganda?

Truth is, sustainable and productive inclusiveness needs the existence of inclusive transport.
Persons with disabilities must be able to access safe, affordable and convenient disability friendly transport if they are to participate fully in activities that lead to their growth and the growth of this country.

Without disability friendly transport, how do we get this 12.4% to school? How do we succeed at getting this 12.4% work?

Uganda's transport sector remains largely "hostile" to PWDs. A person who uses a wheelchair will need a miracle to get a place on a public transport vehicle.
Taxi touts are often heard saying, on bad business days, "Abantu babuze tetufunye yadde omulema", literally meaning that there's such a scarcity of passengers, they can't even find a person with a disability!

This means that PWDs are perceived as last resort passengers! I've personally witnessed Public Service Vehicles refuse to admit a person with crutches and this is where we must all come in!
All players, including government and organisations at the forefront of Disability Inclusion, must come out and help to make the transport sector disability friendly.

This can kick off by partnering with organised transport service providers such as SafeBoda, Taxify and Uber, as well as associations of taxi owners and drivers.

Such partnerships would aim at training them in providing disability friendly transport, acquiring a positive attitude towards PWDs, basic sign Language for Boda Boda riders, taxi drivers, conductors and touts, as well designing disability friendly solutions!

Can they for example, design an APP, through which persons with disabilities can connect with friendly transport?
For example, such an APP would enable a Ugandan living with a hearing impairment to connect with a SIGN LANGUAGE fluent taxi driver or Boda Boda rider.

The transport sector is an area where such barriers must be removed immediately and that is just one out of the so many sectors where space for equal opportunities must be opened for persons living with disabilities.

There's need to open up space for equal opportunities in all spheres on human endeavour and this will only be possible if there's an improvement of attitude for all involved.
Persons With Disabilities must believe that they are capable of delivering at the work place just as much as or even better than their colleagues without disabilities.
Confidence and self-esteem are key.

On the other hand, potential employers both in the Public and Private sectors must change their attitude towards persons with disabilities and realise that as long as they have the relevant qualifications and skills, they can deliver.

This is immediately followed by the communication question.
How exactly is a deaf graduate, qualified as they maybe, supposed to work in an environment where they find challenges communicating with others.
And that is just an example.
Is the employer willing to hire a sign language interpreter in that case? Is the state willing to avail a sign language interpreter, keeping in mind that this deaf Ugandan pays taxes?

See, communication is key in disability inclusion and gets even more important when it comes to employment.
All stakeholders must embark on a process aimed at designing a mechanism for easing communication barriers as a key ingredient in making persons with disabilities employable.

In most cases, at the moment, person's living with hearing impairments communicate with their colleagues and employers in the best way they know how, implying that even in the absence of professional sign language, communication comes down to the will by all involved to have it happen.

Now, at this point, we return to the question of accessibility .
I've been to all the major ministries in Uganda, especially those housed in "traditional" structures.
If you went there with a wheelchair, you wouldn't go beyond the reception.

The case isn't different for private sector employers. Most buildings are practically very disability unfriendly, not just to persons with Physical Disabilities but even those with Visual Impairment.
The harder the accessibility, the less the possibility of gainful employment for Persons With Disabilities.
And this includes access to other things such as information and technology, training and skills among several others.

Once those key factors are tackled, then it becomes easier for Persons With Disabilities to participate gainfully in almost all aspects of human endeavour.
The growth of our country must have everyone on board, especially persons with disabilities.

Kimbugwe is a Disability Inclusion Consultant and Activist