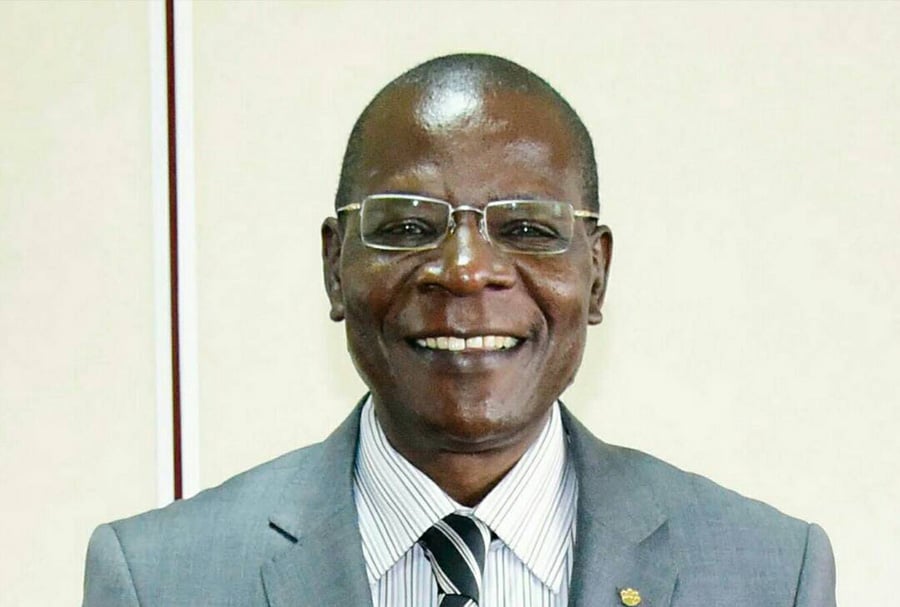 Edward Baliddawa
Recently, it was reported yet again that a number of tourists got stuck on the Muko – Rushaga road in the Bwindi National Park sector.
It was reported that due the downpour that was experienced in most South Western part of the country, most of the roads branching off from the main artery roads and particularly those leading to the National Parks of Mgahinga and Bwindi had been completely rendered unmotorable.
This came at a time when our Park visitation seemed tohave picked up in interest for both foreign and local tourists. It is a timewhen visitors would want to have a memorable experience trip to the giant apesof the mountains.
Many of us on WhatsApp and other social media groups with interest in tourism have over time and again been treated to pictures captured of incidences when several tourists are stranded on our roads.
Many tourists are seen being carried on shoulders as they are helped to cross the flooded and impassable roads to the parks.
Vehicles are seen stuck or wading through the floods and muddy roads of the Nkuringo and Ruhijja sectors in Bwindi, Kisoro – Mgahinga road completely cut off, stranded tourists due to the constant flooding at Tangi Gate in Murchison Falls National Park and frequent closure of the Sanga Gate into Lake Mburo National Park due to the poor state of the road.
It must be however, noted that government of Uganda in the recent past has greatly improved the main major roads which has made travelling to and from Kampala to the major towns in Uganda much quicker and relatively comfortable save for the unceasing rampant accidents due to mainly reckless driving and over speeding.
Nevertheless, there is still a challenge with many roads branching off from the main artery roads going to our national protected areas (PAs) such as the National Parks.
At various levels of government and in numerous dialogues including the Presidential InitiativeRound-table on Tourism (PIRT), the tourism fraternity has fervently tried to make a case for the tourism roads to be treated with utmost priority.
Interestingly, our tourism sector has been found by all studies conducted to have the potential of being Uganda's economic cash cow. Currently, the tourism sector is reported to be contributing10% to Uganda's GDP.
It must be emphasised that this performance of the sector is happening already, inspite of the very limited or minimal government's financial allocation to the sector.
In this F/Y2018/19 National Budget allocation, the Tourism Sector was allocated a mere Shs 32.6 billion and this is going to be reduced to Shs.32.4 billion in theFY/2019/20.
According to these figures, the Tourism Sector is one with the least allocation across board. Now isn't this startling!?
Table: Budget Allocations for FY 2018/19 and FY2019/20 (Ushs. Billion)
| | | | | |
| --- | --- | --- | --- | --- |
| Sector Allocations | FY1018/19 | % | FY2019/20 | % |
| Works & Transport | 4,786.6 | 19.1% | 6.617.5 | 25.3% |
| Interest payments | 2,514.1 | 10.0% | 2.963.6 | 11.3% |
| Education | 2,781.1 | 11.1% | 2,685.4 | 10.3% |
| Energy & Mineral Develop | 2,438.2 | 9.7% | 2,662.9 | 10.2% |
| Security | 2,068.0 | 8.2% | 1,944.4 | 7.4% |
| Health | 2,310.1 | 9.2% | 1,769.7 | 6.8% |
| Public Sector Management | 1,577.7 | 6.3% | 1,486.5 | 5.7% |
| Justice/Law & Order | 1,296.1 | 5.2% | 1,395.1 | 5.3% |
| Agriculture | 892.9 | 3.6% | 1,069.8% | 4.1% |
| Accountability | 1,123.7 | 4.5% | 1,019.3 | 3.9% |
| Water & Environment | 1,265.8 | 5.0% | 764.5 | 2.9% |
| Public Administration | 624.1 | 2.5% | 616.4 | 2.4% |
| Legislature | 497.8 | 2.0% | 497.8 | 1.9% |
| Social Development | 214.7 | 0.9% | 223.5 | 0.9% |
| Trade & Industry | 134.1 | 0.5% | 131.7 | 0.5% |
| Science, Technology & Innovation | 184.0 | 0.7% | 118.9 | 0.5% |
| ICT & National Guidance | 149.1 | 0.6% | 79.5 | 0.3% |
| Lands, Housing & Urban Dev | 202.4 | 0.8% | 69.7 | 0.3% |
| Tourism | 32.5 | 0.1% | 32.4 | 0.1%** |
| SUB TOTAL | 25,093./2 | 100.0% | 26,148.8 | 100.0% |
Source: Ministry of Finance, Planning and Economic Development 2018
Government has on several occasions,seemed to recognize and appreciate the critical role that the tourism sector canplay both in contributing to the GDP and also to creating job opportunities.
What is however, still a paradox is why the government seems to be hesitant in feeding the cash cow that produces the milk!. Why doesn't the Ministry ofFinance walk the talk?
Mere rhetorical statements of support and commitment, however strongly made, cannot for sure bring results. It is high time, for us to put the money where our mouth.
We must improve and upgrade the tourism roads and other infrastructure that do support the sector. This must be done sooner than later.
No one needs to be reminded that we are in a very competitive global tourism ecosystem.
If reaching your prized tourism destination or product like our mountain gorillas becomes or is perceived to be impossible and unaffordable as unfortunately the case is currently, definitely those tourists will find an alternative.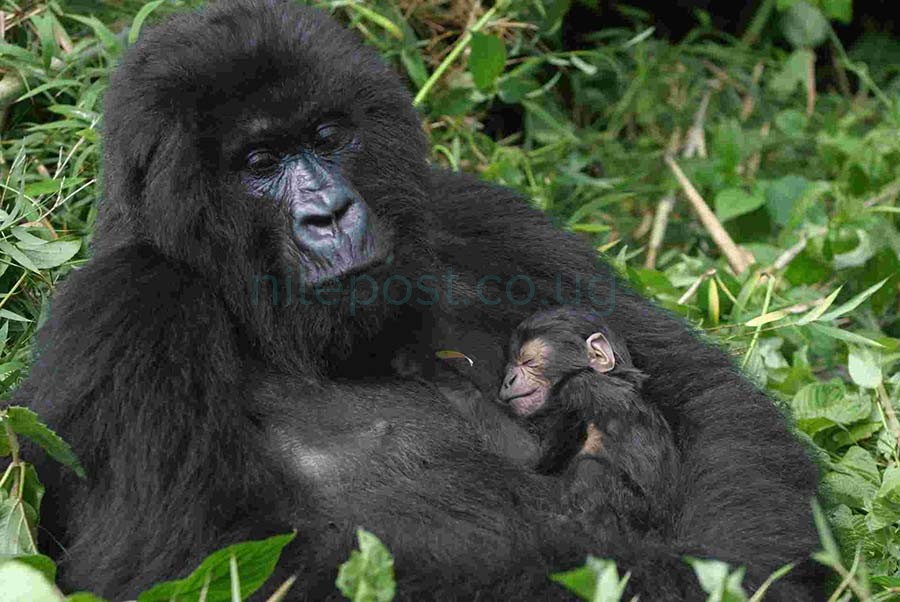 As it has been demonstrated many timesand world over, potential tourists normally have a very short window oftolerance in which they can give you the benefit of doubt so that you can provethat you are worth them spending their money with you.
Once that window is closed, it is really hard to work yourself into their confidence, interest and trust.
We all seem to know this so well, but then why do we seem to act as if we live in our own planet!.
One other small detail that we need toknow is that most of the tourists that come to our countries from abroad havelimited and already calculated time to spend on these safari trips.
So any distortion in their schedule or delay caused by our poor transport network or any other sloppy behavior in our service delivery chain, does really affect them adversely.
For example, a tourist who had planned to spend only three days in Uganda and scheduled to track the gorillas within those days, but instead ends up being stuck on the road for some 10 hours and sometimes 24 hours somewhere only 3kms away from the intended destination, undoubtedly becomes not only inconvenienced but also disillusioned with the entire experience.
We must be reminded that in tourism business, what is sold really is the "experience" and if that experience is ruined, then you are as good as having sold "hot air"!
So given the above analysis, it isimperative that there is an urgent need for us as a country to work on ourtourism infrascture.
In talking about infrastructure for tourism, this must include the tourism roads, air transport and marine transport.
There is no reason why our tourism continues to largely depend on only road transport which in most cases have not only proved to be more time consuming but also precarious in both safety and comfort.
For instance, a journey from EntebbeAirport to Kisoro for a tourist who has come for gorilla tracking and who already paid in advance his or her $650 for a Gorilla Permit will normally take11 hours.
This configuration alone makes it impossible for any Tour Operator inUganda to package and sell any gorilla tracking package of less than three days.
Although obviously, the more days a tourist spends in the country, the more benefits the country in general and specifically the tour operator gets, there is a very adverse effect by this kind of marketing of a country.
In an environment where there are numerous alternatives and competing destinations, the benefits accrued from this strategy may not be sustainable in the long run.
Therefore, if we need to position our tourism to be competitive, we must adopt a tourism infrastructure mix.
This should enable us utilize efficiently our aerodromes spread out in the country and reconstruct the water piers on our lakes that will enable tourism to leverage on the vast navigable water bodies in the country.
Where will the money come from?
I am certain that the immediate issue that jumps out of the above submission I have labored to make is about money.Where will the funds to do the tourism roads, the aerodromes and the waterpiers come from?
I am aware that the usual constant denominator in our case is the insufficient resource envelope. It is also obvious that we might never have enough to go around equitably, but the issue is how we meticulously allocate the resources available.
We don't need a divine prophet to teach us on how it is critical to put our investment to those areas or sectors from which we can get maximum returns.
What is probably needed to be done today in order to break this unmatched priorities with resource allocation is to carry out a scientific evaluation of all the sectors as listed in the National budget allocation schedule, so that while using a cost-benefit analysisapproach, we get to know which sector/s is giving the Ugandan people efficiency gains, value for money and desired results.
I believe that in carrying out this exercise, the Executive and the wananchi will be able to immediately and without any acrimony form an inevitable consensus on which priority sectors to spend on our resources and in which measure.
I am sure that if this national scientific cost-benefit analysis is carried out,it won't then be very difficult for the Executive to realize that there is a urgent need to drastically reduce on our Public Administration expenditure.This reduction would create savings which can be channeled into feeding the cows that can grow our economy.
Furthermore, it won't be that hard for the executive to be convinced and also to convince our Legislators that there is a need to reduce on the size of Parliament, on the number of Districts, on the number ofConstituencies and all others organs of public administration to which government must spend large sums of money.
I believe that, with a well balanced rationalisation of the Public Administration sector, the country can still continue to enjoy good but improved public and social service delivery which will go a long way in reinforcing the investments made in improved tourism infrastructure for social economic transformation.
It is just no longer attainable to continue boasting of a large Parliament, manyDistricts and a large number of public administration centers while we let the milk-giving cows continue to be starved.
Again, I don't think that we need a heavenly prophet to come down and tell us of the disastrous effects of continuing on such a trajectory. We must change course, and we must change now.
The author is a former MP for Kigulu North