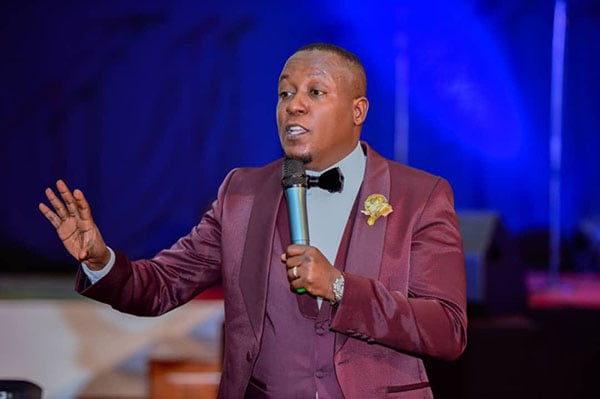 JOSEPH KABULETA
It's a time honored tactic which has been used for centuries but retains its effectiveness.

If you want to control a group of people, create a system that makes a few of them privileged, then use the ones at the top to impose that structure on the unprivileged (they will gladly do so because it favors them).
Then manage both of them.
In 1869, one British man sauntered into this land and found a strong king, and bowed to him. His fate was in the king's hands.

In 1894, Uganda was declared a British Protectorate. It took only 25 years for the tables to be turned; now the king's fate was in the white man's hands. These are unflattering truths.

I wish the overthrow had been of a military nature; that would be more comforting. It was a mental conquest; by simply creating a caste system, the colonialist subjugated powerful African kingdoms and turned them into servants.

What's more humbling is the fact that most Ugandans are just as vulnerable to the same ploy today as their ancestors were a century ago.
I will give examples from the two professions that have occupied my adult life.
Sometime in the mid-1990s — not long after "NRM liberalized the airwaves" — one journalist asked visiting former Zambian president Kenneth Kaunda 'embarrassing' questions about a corruption scandal in which he had been cited and about his son who had died of AIDS.

President Museveni, who was right next to Kaunda, shifted uneasily in his seat. Journalists in attendance (rightly) felt that the query about the lad's death had been insensitive and uncalled for.
The offending journalist was one of the Johny-come-latelys who had invaded the trade when airwaves were blown open.

After the awkwardness of that press conference, the president fronted the idea of professionalizing the media, ostensibly to root out incompetent practitioners.

That's how the National Institute of Journalists Union (NIJU) was born. It was to be supported by law and even partially funded by government.
To be a fully-fledged member one had to be a graduate of Mass Communication or have any other degree with a diploma in journalism.
From the onset it was clear that the president's real interest was control, but the proposal was embellished with grandiose words like regulate, harmonize, professionalize…

And it was the Mass Com graduates who enthusiastically pushed for it because it promised them a privileged status.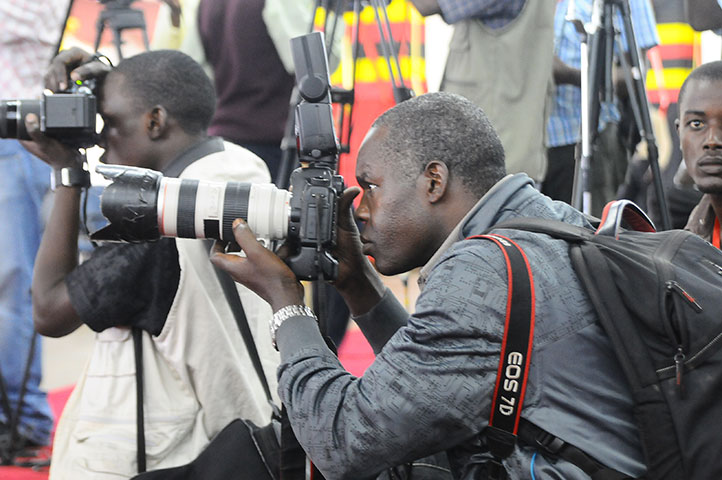 In the early to mid-1990s, the media field was very narrow. Journalists were either from New Vision, Monitor or Uganda Television (UTV).
But that changed in a few years.
The print media family popped a new baby called Crusader even as WBS TV widened the electronic scope.
However, the waters were mostly muddled up by mushrooming FM radio stations which sent out hordes of scruffy and often unscrupulous news gatherers into the field.

At about the same time, the workshop culture took hold in Kampala and hotel conference halls were permanently occupied with seminars sensitizing people on everything from how to wear a condom to the benefits of breastfeeding.
Workshop organizers were hungry for coverage to placate their funders, and they were willing to pay for it.
Consequently, very many of Kampala street survivors became 'journalists'.

These counterfeits were daring and unrestrained by any ethical standards. While real journalists tended to be laid back and couldn't promise anything, the fake ones were nimble and swore that the story would run on Front Page.

For a few years they were living the good life. They would have breakfast at Sheraton, lunch at Hotel Africana and then wind down the evening 'covering' a cocktail on the lawns of Nile Hotel.
On a good day each of those free meals would come with a brown envelope and a wink to seal that Front Page story…. which of course never materialized.

Consequently, the journalist badge, once worn with honour by true practitioners, was completely watered down.
Some media houses introduced a strict dress code to distinguish their reporters from the charlatans (I recall the New Vision insisted on neckties) but that didn't solve the problem.

Therefore when the idea of NIJU was formulated, there was an outcry. There was need to separate wheat from tares.
But when the statute was enacted, it turned around to bite the very people that enthusiastically pushed for it.
Fast forward to now.

NIJU died a natural death, especially since promised government funding didn't come.
The media landscape sorted itself out, the fake hotel-trotting journalists moved on to other 'professions' and all the dust appears to have settled.
The only sore that remains from that period is a law that requires all journalists to have a government-issued practicing certificate which must be renewed annually.
Not a single practitioner has their 2018 permit.
Technically, they are all quacks.

What an irony!
A law that started out with a promise to separate the real from the counterfeit turned them all into counterfeits.
But they need not worry. Nobody is going to be asking journalists for their practicing certificates just yet….until they cross a certain line, like that miscreant who dared to ask Kaunda 'embarrassing' questions.
If he did the same today, there would be grounds to charge him and jail him.
When that happens, and it will, journalists will know that the president was never interested in regulating the media but in controlling it.

The same thing is happening in Pentecostal churches today.
A move to control Pastors has followed the same trajectory.

Professionalism suggested by the same politicians using the same words and pushed by Pastors for whom it offers privilege. Like journalists, they are walking straight into the trap.
And if we don't fight back, they will end up in the same ditch; professionals on a short leash.
On December 31st 2015, less than two months before the presidential elections, Museveni commandeered prime time to campaign on the platforms of all major overnight prayers; Namboole, Nakivubo, Kololo Airstrip, Rubaga Miracle Centre etc.

The purpose of the religious policy being fronted by Father Simon Lokodo is to turn every Church pulpit into an NRM campaign platform by 2021.
If you support the 'regulating' of Pastors, then don't complain if they all wind up singing the same Bosco song in 2021, and preaching sermons from Sowing the Mustard Seed. You will have cheered the oppressor as he tied their hands.

As it is, Pastors can resist such a move if they so wish.
But if Fr Lokodo and the forces behind him have their way, Preachers who don't fall in line will be hit with this oppressive legislation.

But of course they are not seeing that far. They are Ugandans.