Lovers of Literature and the arts in Uganda will on Friday, December 14, 2018 gather at the National Theatre in Kampala to watch Pumpkin Soup.
Pumpkin Soup celebrates the life of one of Uganda's best loved younger writers Joel Benjamin Nevender aka Joel B Ntwantwawho died suddenly on February 11, 2018. Nevender died of complications due to Sickle Cell Anemia.
Before his death, Nevender was much loved in the small Ugandan literary community for championing the work of others through his blog Nevender. He was not just the admin of a Facebook group dedicated to archiving all Ugandans who blog but organised monthly get togethers.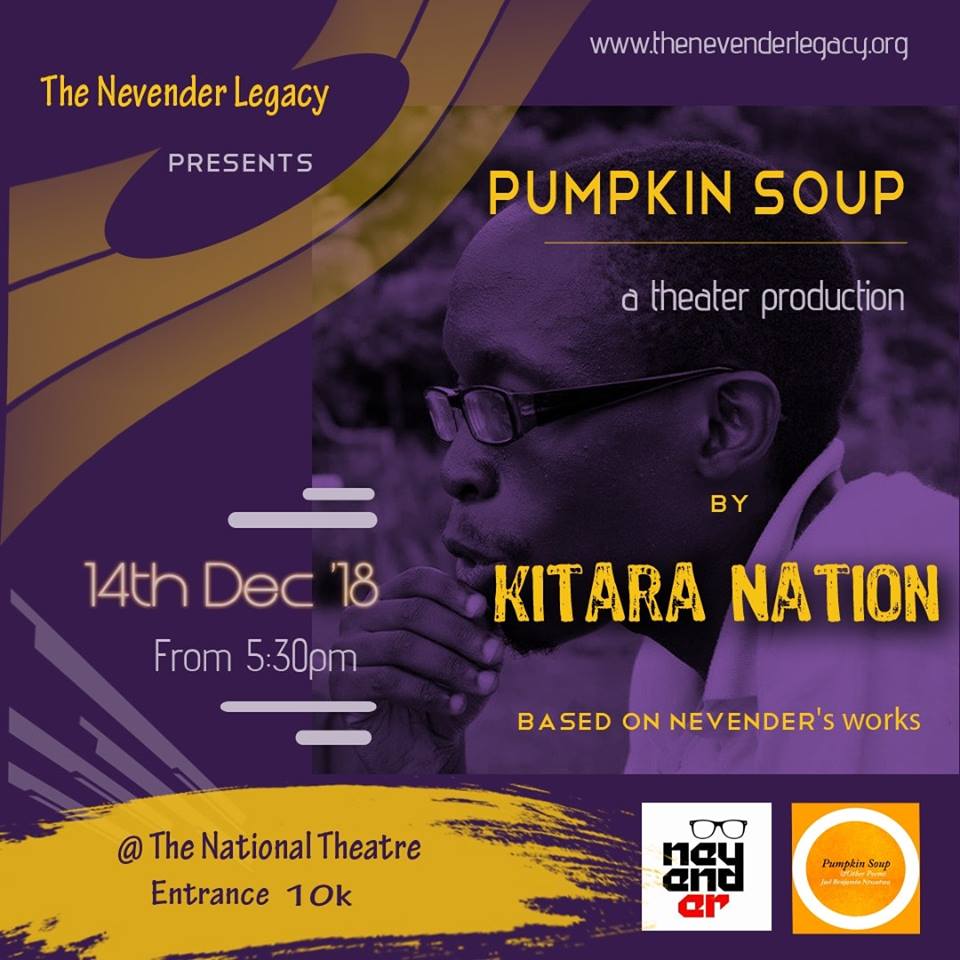 Uganda Bloggers Community sought to encourage more Ugandans to write down their experiences and share them with the world. Nevender believed that the best person to tell the African story is the African himself. He lived his 33 years of battling with Sickle Anemia with never flagging determination to write down his own story.
Nevender was a writer, poet and dabbled in graphics work as well. His creative work had been published in anthologies by Femrite and Babishai Niwe Poetry Foundation.
Pumpkin Soup at the National Theatre will celebrate his multifaceted talent and bring together Ugandan writers and artists in tribute. Entry will be 10,000 Uganda Shillings. Nevender's book Pumpkin Soup and other Poems will also be on sale for 15,000/- Doors open at 5:30pm.