Thirteen girls supported by NBS TV's Uncut presenter Anatalia Ozzie (real names Annatalia Nambooze) have graduated with hands on skills in bakery, tailoring, hair dressing and other skills.
The teenage mothers graduated from Wamukisa Youth Centre located in Kitala, Entebbe.
Wamukisa youth centre was started to help out teenage mothers. The centre works to end stigma against pregnancy and provide a second chance to the girl child. The centre provides counselling, medical care until they give birth and nursing for the new born until it is three months old.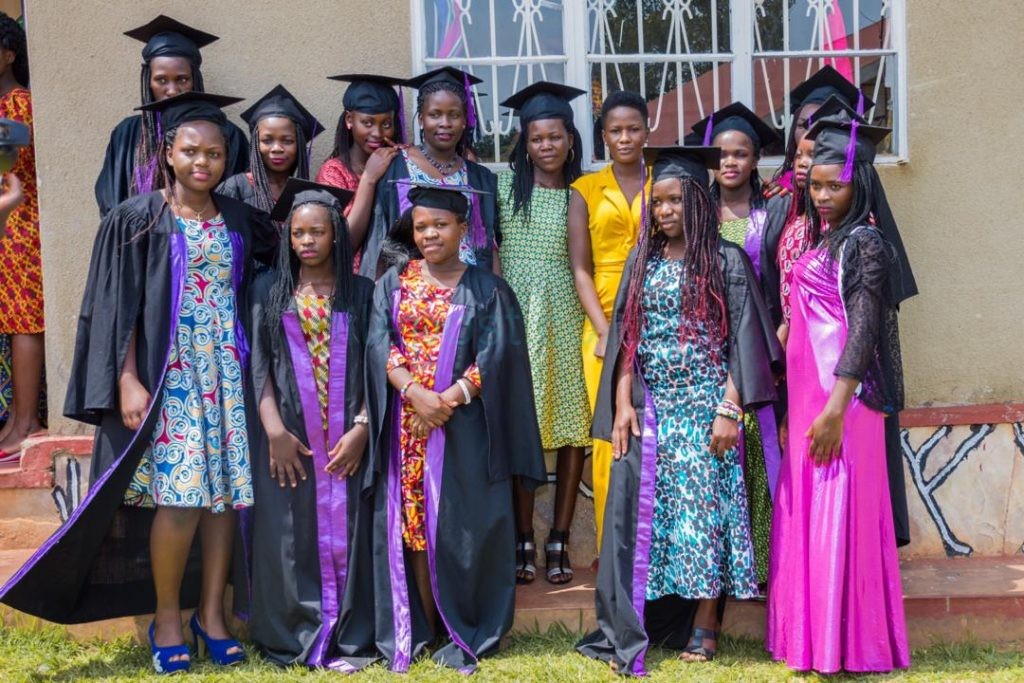 NBS TV presenter Ozzie has been spending her free time volunteering with the centre.
Wamukisa board of governors Canon Jonathan Kisawuzi commended Ozzie for always sparing time to speak to and encourage the girls who became pregnant before they were ready.
Ozzie explained that while she is not rich, she loves the girl child and is always willing to share whatever little she has to improve their lot.
She said that many people forget that the girl child is the mother of the nation and they have to be cared for and protected.
Through her girl project named 'Annatalia for her', Ozzie concentrates on mobilising resources to help the girls attain a good education, health care and defend their human rights.
The first edition of Annatalia for her was launched in Lungujja a few months. During the first edition, Ozzie handed over sanitary pads, urgued girls to go for hiv testing,family planning and taught them skills like cooking and makeup lessons.
The graduation ceremony was held over the weekend.