Rt.Hon.Rebecca Alitwala Kadaga,Speaker of Parliament also Chairperson Board Ekigangu kya Busoga has tasked the youth of Busoga and Uganda as a whole to have their priorities right.
Addressing over 570 participants in the ongoing Youth Retreat at Viva College School in Jinja on Wednesday, the first female Speaker of Parliament tasked the participants drawn from Busoga and the surrounding areas to be realistic about their dreams and work toward them.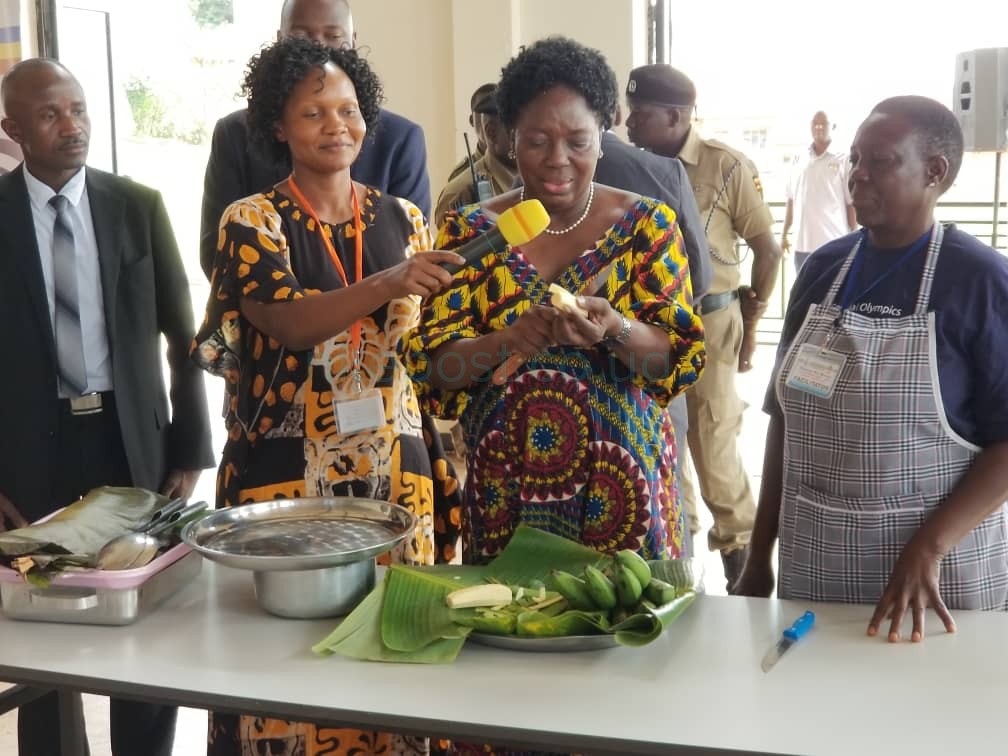 "It's good that you're participating in this year's Ekigangu. You're lucky. However, you need to be realistic in your life endeavors. Actualize your dreams by putting them in practice.Be focused and don't lose track with any diversions", the Speaker said  while demonstrating by peeling matooke and steaming it to the excitement of the participants.
Relatedly, H.E Henk Jan Bakker, Ambassador of Netherlands to Uganda challenged the participants to be good ambassadors wherever they go.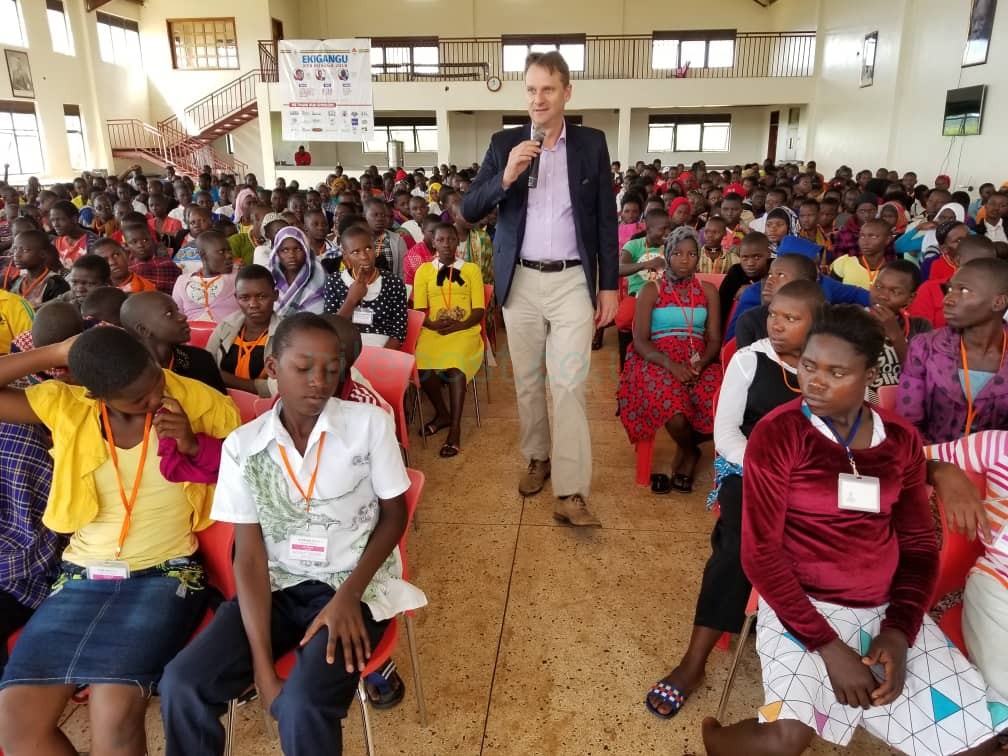 "Much has been said to you. Much has been practiced but its upon you as an individual to work out what best suits you. Be exemplary and don't despair in whatever that you do", he said before bidding farewell to participants.
This is the 3rd Edition of Ekigangu kya Busoga. The Kyabazinga of Busoga, His Majesty William Gabula Nadiope,IV will close it officially on Sunday.