The program manager for women and natural resources at Care International, Kandole Annet Balewa is calling for increased awareness and protection of vulnerable Ugandans against acts of violence as the only way the country will be able to curb acts of gender based violence.
Speaking at the event to mark the end of the 16 days of activism against acts of violence, Kandole said, many people mostly in rural communities have little information on policies that should protect them from GBV.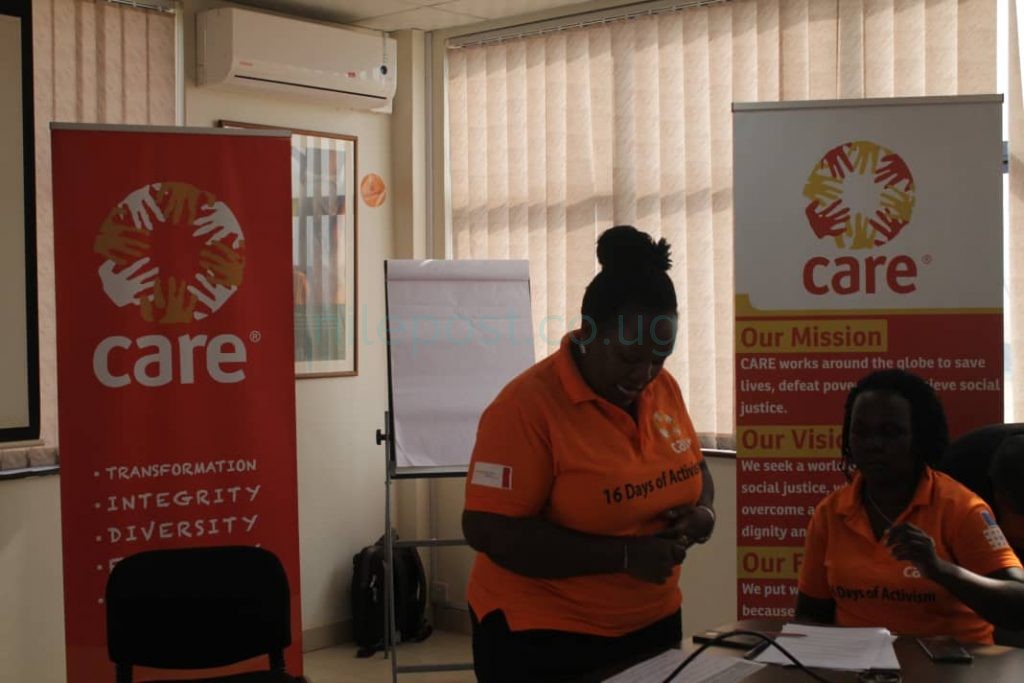 However, Cinderella Akena, a specialist in men and women and Jeniffer Taka from Care both condemn the continued acts of violence mainly sexual against women and girls at work and in schools saying they affect their productivity.
Now activists are reminding government to come up with better and more stringent policies to curb acts of violence against the vulnerable communities in Uganda, saying if such acts continue to manifest, this in the long run will greatly affect the country's development.
The 2016 Uganda Demographic and Health Survey revealed that up to 22% of women aged 15 to 49 in the country had experienced some form of sexual violence. The report also revealed that annually,13% of women aged 15 to 49 report experiencing sexual violence. This translates to more than 1 million women exposed to sexual violence every year in Uganda.