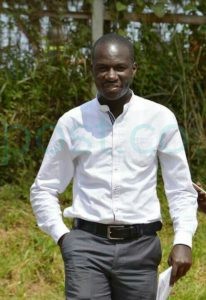 There is a talk in town some bashing FDC and others defending it for taking a decision not to attend the upcoming IPOD summit. These have been increased with the decision by DP to attend this same meeting.
DP leaders think that one can talk the dictator out of power. Their decision must be respected but let me say that they are yet to have another historical blunder like they have done in the past and this is how;
I will take DP through its political blunders that for me started on December 31, 1964 when the then Leader of Opposition Basil Bataringaya with five other MPs from DP crossed the floor and joined UPC, these included; James Ochola, Stanislaus Okurut, M. K. Patel, Joseph Magara and Francis Mugeni. This was against the electorates and it was selfish.
In 1966 when the pigeon hall constitution was introduced instead of DP resisting the constitutional coup, Mp Barisigara (MP Kigezi West) crossed the floor and joined UPC. His reason for crossing was that he wanted to be loyal to the new 1966 Constitution, the one the Democratic party were supposed to oppose. They therefore supported the Obote Junta until it was chased in 1971. This was another form of compromise taken by DP.
When Obote was overthrown in 1971 by Idi Amin, Benedicto Kiwanuka who was leader of DP accepted a ministerial post in the new government hence served the Amin Dictatorship; he was eventually murdered by Amin's regime. This was another form of betrayal to the people of Uganda. In addition, most of the DP fellows didn't participate in fighting Amin they were just complaining and hiding within Uganda and outside without any resistance or serving him.
In 1980 DP participated in elections which were rigged by the military junta that ruled Uganda after Amin in favour of Obote and the UPC. Because the Military Commission, as the acting government, was dominated by Obote supporters DP faced formidable obstacles. Seventeen UPC candidates were declared "unopposed" by the simple procedure of not allowing DP run against them. Fourteen district commissioners, who were expected to supervise local polling, were replaced with UPC nominees. The chief justice of Uganda, to whom complaints of election irregularities would have to be made, was replaced with a UPC member before the election.  Muwanga insisted that each party have a separate ballot box on Election Day, thus negating the right of secret ballot.
DP on the basis of its own estimates, declared victory in 81 of 126 constituencies. The British Broadcasting Corporation and Voice of America broadcast the news of the DP triumph, and Kampala's streets were filled with DP celebrants. Muwanga seized control of the Electoral Commission, along with the power to count the ballots, and declared that anyone disputing his count would be subject to a heavy fine and five years in jail. Eighteen hours later, Muwanga announced a UPC victory; with 72 seats the boxes had been switched. This was a critical time for DP to defend its win but it neglected it and betrayed Ugandans again by liking the comfort in parliament as opposed to the reform. It was only Museveni and his (UPM) that rejected the result and went to the bush to start a guerrilla war.
There was pressure on the DP to reject the result, but the leadership decided to take their seats in parliament much to the disappointment of Ugandans as they continued to deal with the dictatorships like they had done prior.
In January 1986, when Museveni entered Kampala again, the DP jumped from its slumber and joined the Yoweri government because for them they must work with every government they seem not to say no. In 1996 some jumped off the boat but the majority remained stuck with Museveni to date. This was another betrayal by the DP
In conclusion DP is again hiding behind to serve the NRM interests like it did for Amin, Obote and the early Museveni because it is pretence to claim you want to dialogue with a military authoritarian who has ruled Uganda for three and a half decades and remains enjoying to see his tax payers in the 21st century living in mud and wattle, grass thatched homesteads, without any guilt priding in ruling them when they are hungry and against their will with rifle wielding bandits not on how he should leave power but rather on how he cleanses himself and remains in control of the people I can largely call his subjects.
DP has betrayed Ugandans as I have put it before and Ugandans have come to understand it, that's why they have turned into flower girl politicians and have failed to have a serious contest for presidency in the last twenty years because they are never trust worthy if they go for they IPOD summit like the popular saying goes they would have learned nothing and forgotten nothing.
Brian Atuheire Batenda
FDC youth League Chair person Kanungu