President Yoweri Museveni has called upon Ugandans to use the infrastructure and peace by government to raise household income and take care of their different needs.
Museveni made the statements while officiating the ground breaking of Masaka-Bukakata road project yesterday.
Masaka- Bukakata road runs from Nyendo Junction in Masaka Town, passing through the Luvule and Kayugi trading centres to Bukakata which is on the shores of Lake Victoria. The road also includes the 5km link to Lambu landing site.
The project consists of upgrading the present gravel road to Class II Bituminous standard with 7m wide carriageway and 1.5m wide shoulders.
While speaking at the ceremony, Museveni the road is fulfilment of the pledges made in the NRM re-election manifesto while also advancing Government's strategy for poverty eradication, economic development and regional integration.
"The NRM Government has put a lot of emphasis on infrastructure development like electricity and roads and I want to assure you that more roads will be upgraded to tarmac.  In the month of September 2018, we procured Contractors for Masaka- Bukakata Road, Rukungiri- Kihihi- Ishasha Road and the Kampala Fly Over which is at the heart of the city. My advice to you is to buy spectacles that see well because these big roads are done for the good of the whole Uganda. It does not depend on which leader is in the place," he said.
"The road is good but house hold income is crucial. The government is playing its role like electrification, roads, peace but it is your job to take care of your home and avoid getting HIV. You cannot bring a mattress to the tarmacked road and sleep on it. You go back home to find the same problems waiting for you. The children have no blankets and you have to pay bills. Therefore, we encourage you to do commercial and calculative agriculture. We encourage to embrace the four acre-model. This can help you get a lot of money even up to 100million," he added.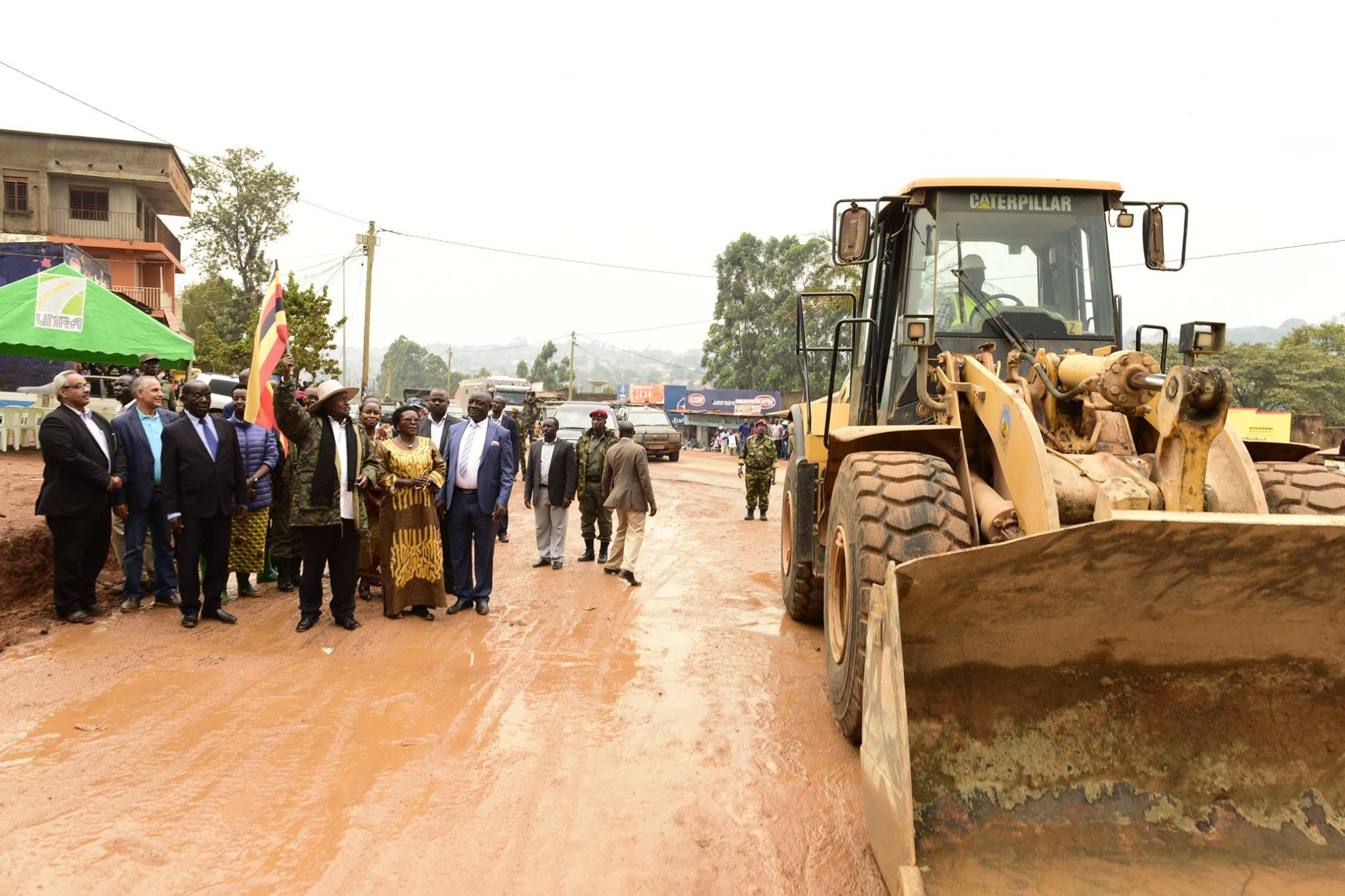 The upgrading of Masaka- Bukakata Road from Gravel to Bitumen Standard is going to be implemented with financing assistance from the Arab Bank for Economic Development in Africa (BADEA) and OPEC Fund for International Development (OFID).
In the roads sub-sector, BADEA is currently financing the Upgrading of Masaka-Bukakata Road (41km) and Luwero-Butalangu Road (29km) from Gravel to Paved Standard.
The Government of Uganda will fund Acquisition of land for the Right of Way and will compensate the project affected persons at a cost of about Shs17 Billion. The acquisition of land for the Right of Way and compensation of the Project Affected Persons is currently in progress and I am happy to inform you that 95 per cent of the Project Affected Persons have already been paid at a cost of about Shs13 Billion.