By Jamila Mulindwa
Television and radio presenters, Ruth Kalibala and Charles Bwanika tied the knot infront family and friends on Thursday. The ceremony took place at St. Mary's Cathedral Lubaga where the two exchanged vows.
Dressed in a blue suit with a baby pink shirt, Charles Bwanika promised to love and cherish his bride till death. Ruth wearing a white gown, and hair pulled back smiled as she stood before the altar pledging her love for her husband.
The main celebrant Bishop Mathias Ssekamanya urged the two love birds to always remember the promise made infront of God. "Charles when Ruth gets sick never leave her because you have promised in sickness and health," he continued "and you Ruth, should Charles lose everything, remember the words for richer and for poorer."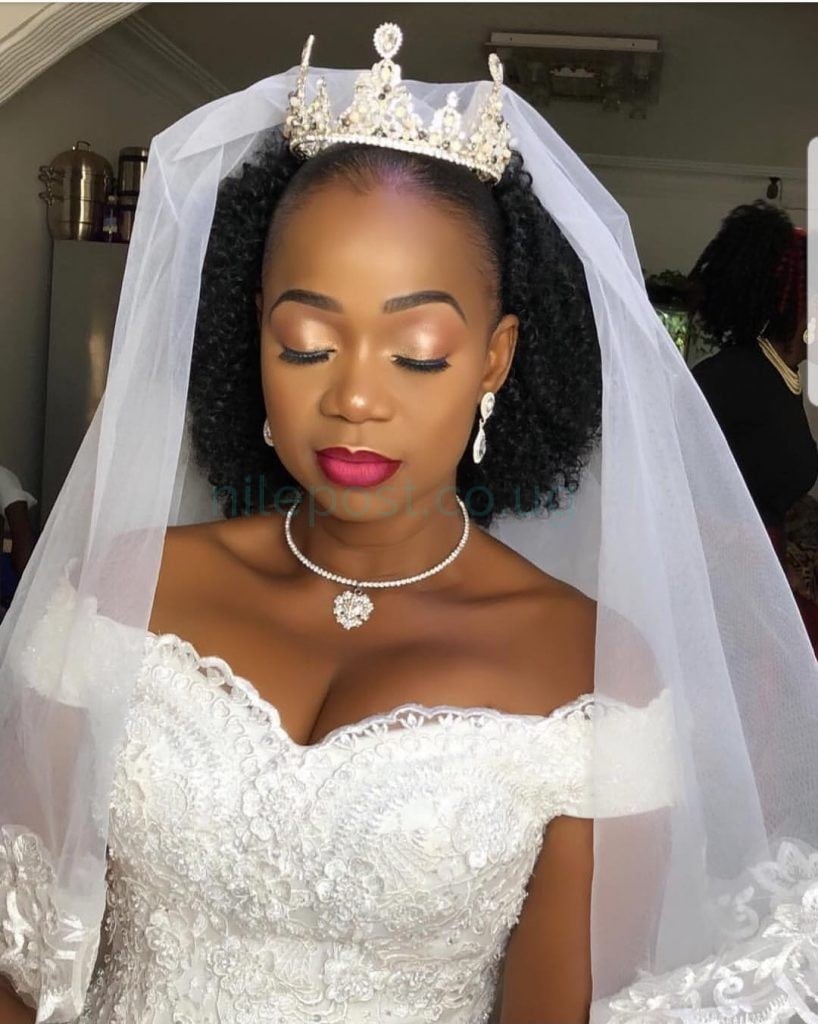 Bishop Ssekamanya said that the most important thing to remember in a marriage is the love. "Without love,the marriage will crumble."
After the service ,the bridal entourage walked out of the church to the cheering of family and friends. Here they stopped for a few pictures. "We thank God for His faithfulness," said Ruth. "It is a blessing and we are happy for this achievement," Bwanika said.
Afterwards the entourage got in the bridal cars and headed to Silver Springs Bugolobi where the reception is took place.