Additional reporting from Paul Kayonga
Police has denied that it cancelled all of musician Bobi Wine's scheduled concerts dubbed Kyarenga Extra.
Police spokesperson Emilian Kayima says that police blocked his Gulu and Nakawuka concerts because the organisers failed to follow safety guidelines.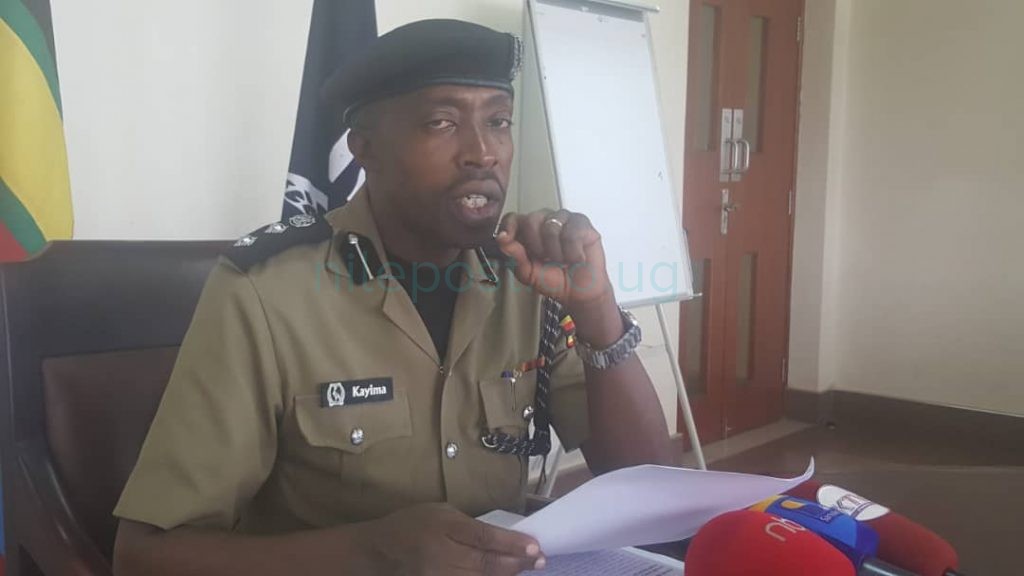 Speaking to journalists at the Police headquarters in Naguru, Kayima emphasised, "Our only concern was with meeting the guidelines and nothing pervsonal about the person of Bobi Wine."
Kayima refuted reports that police had cancelled all Bobi Wine's scheduled concerts.
Kayima also shared with the press the safety guidelines all concert organisers must follow. Among the rules are;
The organisers must write to the Inspector General or Police for clearance.
The organisers must avail to the IGP measures they are putting in place for controlling crowds.
Organisers must show that they have put in place measures and capacity to handle emergencies.
Deployment of stewards must be proportionate to the crowds and threat levels.
All unit commanders must take these measures seriously.
However, musician Bobi Wine who is also the Kyadondo East Member of Parliament (real names Robert Kyagulanyi) describes police's reaction as, "Emotional."
Bobi Wine says, "If am breaking any law, they should arrest me and charge me instead of playing politics."
He argues, ""I know, the regime is scared, but they emotional decision can't stop the about to come change we're chasing after."