By Lawrence Ddumba
One thousand seven hundred seventy two students have sat for Islamic Studies Examinations today. Secondary and primary school students sat for the exams which will run for two days.
The students started with Quran exams this morning for all levels. Primary school students sat for Fiqh exams this afternoon. Advanced level students sat for Tawuhid exams.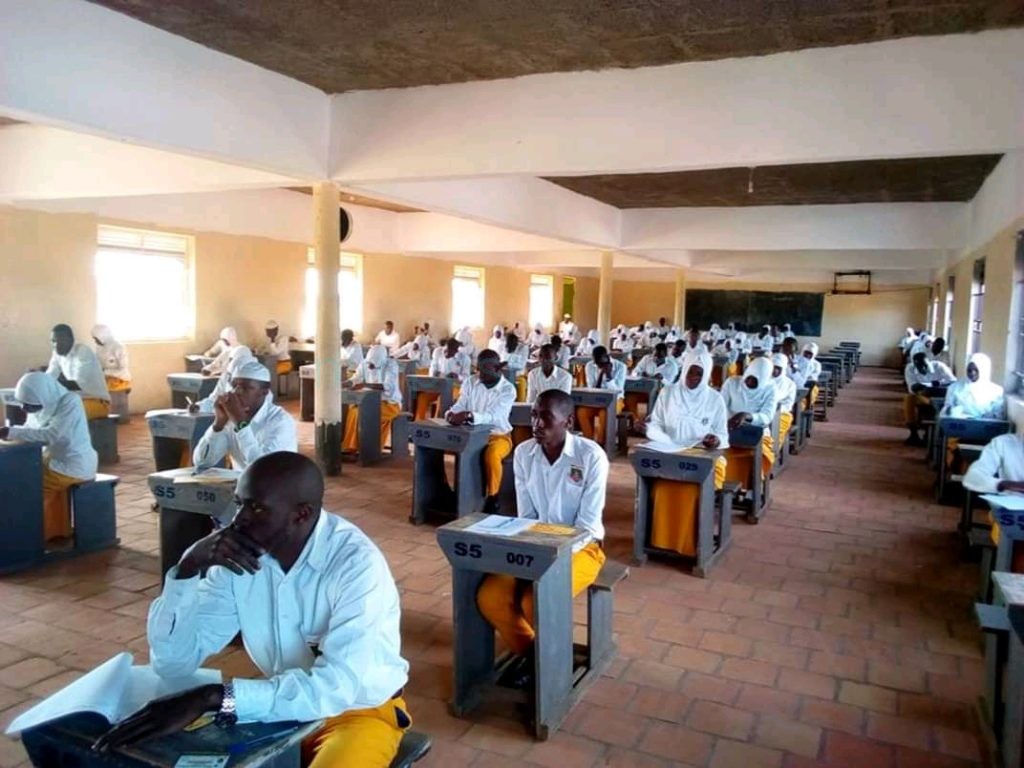 The students sat from sixty districts in 105 examination rooms across the country.
The exams are organised by Uganda Muslim Supreme Council Examinations board (UMSCEB).
UMSCEB secretary general Sheikh Ismael Kazibwe noted that the number of students sitting the exams has increased by 191 applicants from 1017 that sat in 2017.
Sheikh Kazibwe said that the exams are to help Muslim students in school better understand and appreciate their faith. He said this is why more parents have encouraged their children to sit the exams at all levels of school.
Forty three girls registered for the exams at senior four level.