The management of Mutima Beach Resort in Mukono has threatened to sue government for using their facility following the Saturday boat incident.
Following the incident in which MV Templar destined for K-Palm Beach resort on Lake Victoria capsized near Mutima beach, a joint team of the police, UPDF and Ministry of Works has been stationed at the latter's facility as the operation centre to retrieve bodies and the wreckage goes on.
However, the Nile Post has learnt that management of the beach has threaten to take to court for compensation for using their facility as a coordination centre for the operation.
Speaking to journalists on Thursday afternoon, the Police Director in charge of operations, AIGP Asuman Mugenyi confirmed the claims.
"They requested we compensate them for using their facility but I advised them to address the matter to relevant authorities including the Attorney General,"Mugenyi said.
He however described the development as unfortunate, saying government cannot be blamed for the Saturday accident.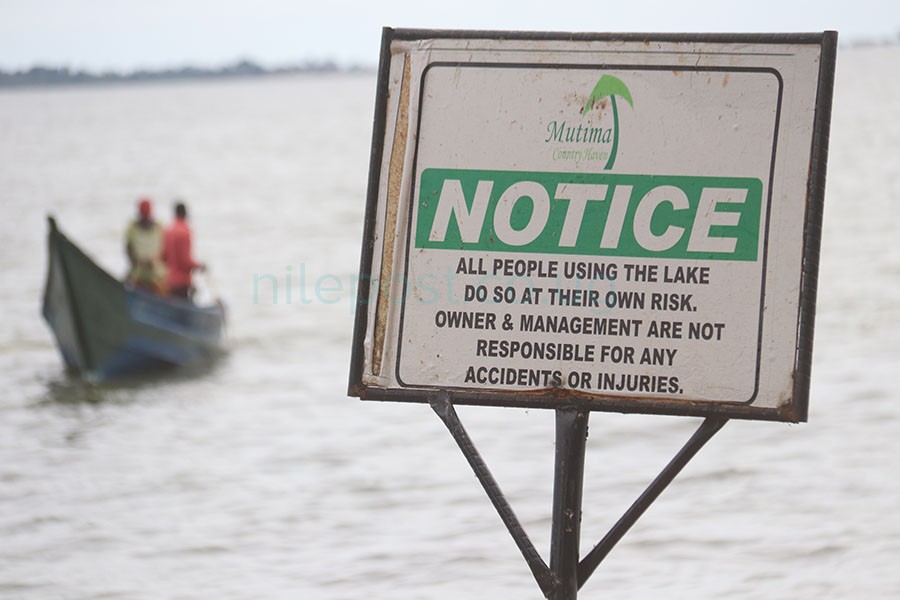 "They cannot sue the UPDF or police because we are offering a humble service to the nation. They should address it to the Attorney General."
"It is very unfortunate that they had even locked toilets yet we buy food from them."
The Police director in charge of operations however said they would not be intimidated to back off from their mission of retrieving the wreckage and bodies from the lake.
This comes on a few days after the police compensated one of the locals who claimed his maize plantations had been destroyed during the operation to retrieve MV Templar.
Wreckage retrieved
Meanwhile, the wreckage of the fateful boat was on Thursday afternoon retrieved from the Lake Victoria waters after a number of days of tireless efforts to get it out of the waters.
Earlier divers had spotted some body parts underneath the wreckage which was still trapped in water but are currently involved in checking the vessel's compartments for any missing persons.