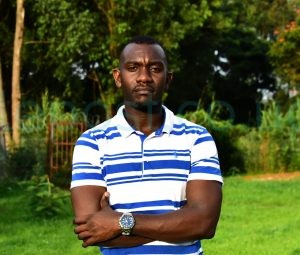 Gender roles in many communities in the Oil and Gas sector in Uganda have shown a sharp distraction of benefit by women in oil exploration in Uganda. This explains why women are not always active participants in community meetings. Community leaders and CSO's have struggled to mobilise women to attend community meetings in the ongoing oil and gas exploration and related development activities.
It was a prima face in the recent concluded public hearings on the ESIA report in Buliisa and Nwoya and continues to startle the minds of those who believe in affirmative action. NEMA and PAU will definitely not be bothered by the distraught numbers of women in attendance but this is an issue we have followed up and ought to be addressed. It gets worse in the rural communities, where participation by men and youth is up to 80% (Assessing gender sensitivity in Uganda's extractive industry) and women at 20%.
Government and Oil Companies' information sessions at community level have on average attendance face by this male to female percentage attendance. The officials insist this is due local cultural setting and appears a norm to many of us not to be an issue, but give me a minute.
This wide perception has been accepted by the community but women grapple with it and here are the results; these cultural underpinnings have stopped women from voicing their concerns and men will most definitely not voice them.
Evidence has indicated that men tend to benefit more than women from the extractives industry through contracts, labor, land transactions and compensations this gender bias in the distribution of the benefits within the extractives sector leave a social disruption, environmental degradation falling most heavily on women. For a woman whose house and children sit and survive on the land has hence had little say when this land is being sold or taken away.
Women have found themselves at the centre of deprivation in regard property rights and negative impacts on community and gender relations that include poverty, fears of harassment and sexual violence. It's a fact that women form a minority of the labor force in the extractives industry and their incomes and job titles remain inferior to men which impacts productivity and growth of a country.
It's therefore very difficult to separate land; extractive industry and gender inequality in Uganda; However, there quite a number of potential benefits in promoting women's empowerment within the industry through men involvement and inclusiveness as gender champions. Local content policies can provide an important entry point for promoting women's economic empowerment in the industry. The amendments on land acquisition and resettlement policies should incorporate gender sensitivity to churn the gender imbalances during compensation.
One method that both CSOs and oil companies have tried in order to get women to participate meaningfully is to have meetings for women alone. During such meetings, women feel safer to air their views and there is little hindrance. The pillars of the natural resources in Uganda can afford this to salvage the situation. As a prerequisite for getting the compensation money during the ongoing land acquisition processes in Buliisa and Hoima, spouses have been asked to have join accounts but this has not helped women because in many cases, they have little decision making power where money matters are concerned.
Women could play substantial role in promotion of the extractive industry as they have done in agriculture in Uganda once the issues of benefit sharing, land ownership and/or land tenure systems, are resolved because they discriminate against them. They are responsible for food security in our homes to ensure that the family has food. You cannot use cultural and societal norms to dictate development on behalf of men and this country.
Arans Tabaruka, [email protected]
Civic Response on Environment and Development.