Starting November 19 to November 23, Youth across East Africa gathered for the East Africa Youth Leadership Summit (YouLead), in Arusha, Tanzania.
The Summit organised by the EAC Secretariat under the department of Political Affairs in collaboration with MS-Training Centre for Development Cooperation was themed: "Youth Political and Economic Inclusion: Scenario for Sustainable Regional Integration.
The summit sought ways in which youth can benefit from a regional integration noting differences that exist in reality within the member states.
Youth should submit cross border start up concepts for funding- Germany Agency
The gathering alone was a mirror of the several differences that are quite glaring despite the noisy efforts of the East African Community to push forward an agenda for integration which has survived only as a paper and has failed to culminate into a tightly enforced policy.
Commencing the summit on Monday morning, the master of ceremonies required that we sing all national anthems for the different countries; And with each came so much clapping and ululation, mostly from the residents of that specific country or those that appreciated the musical aspect of that specific anthem.
With all anthems done, the East African anthem was summoned to climax the anthem function. The Swahili lyrics landing slowly as a reminder to each one of us, from the first verse calling for peace and protection, to the last verse which calls for us all to work carefully/diligently, to devote ourselves for our Wealth So as to build a better Community.
With the anthem came a thunderous united hand clap and ululations from all sides, for one minute, it was easy to identify everyone as East African and peer at everyone beaming with the future that could befall us if East Africa were one in reality.
https://www.facebook.com/YouLeadSummit/videos/2269161633302494/
Indeed, the Arumeru District Commissioner Jerry Meru when invited to speak called upon the youth to abandon debate about which anthem is better and simply sing the EAC anthem, by heart and by action. "Seeing our anthem as one, is the beginning of integration."
Why integration is taking long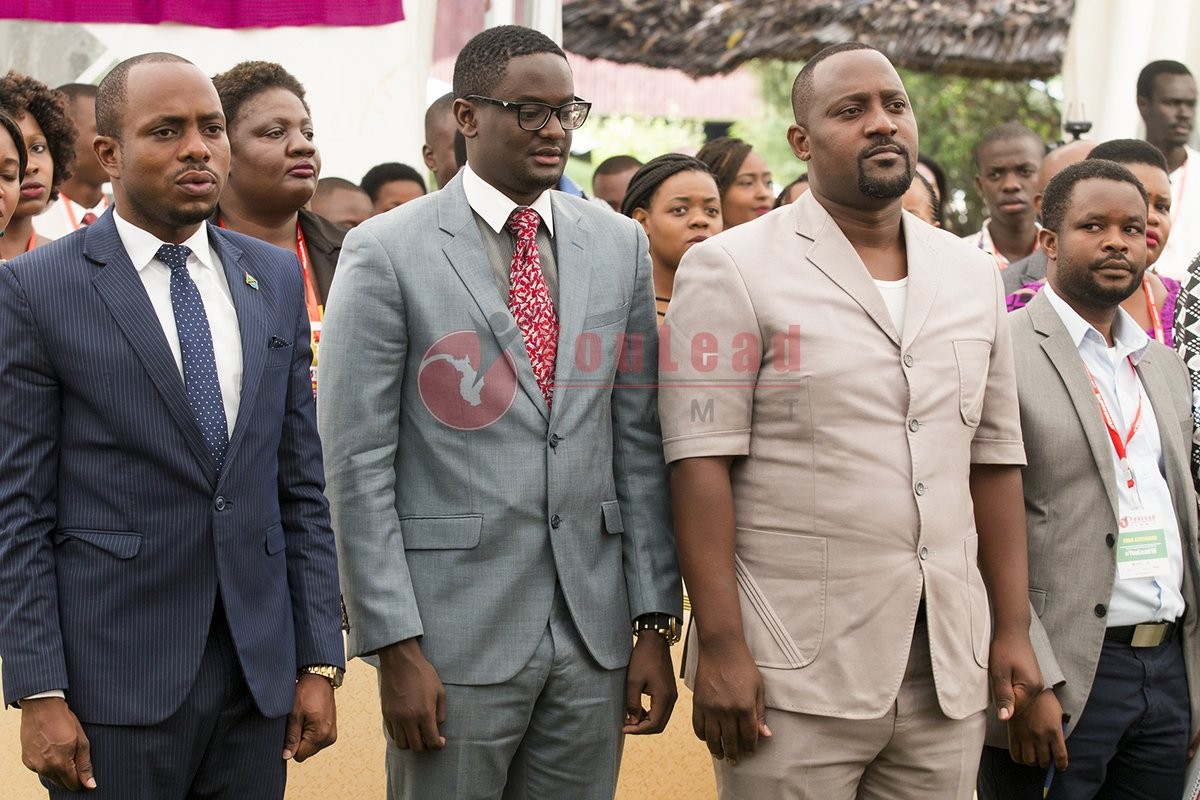 EALA MP (Ugandan) Dennis Namara during a panel discussion expressed positivity towards EAC integration but cited partner states are still holding ropes on one end and wont let go.
"As we have achieved two of the pillars of the integration of the East African Community, there is hope that we are moving in the right direction but partner states need to put aside their trivial differences in fronting a united East Africa," Namara said.
"There are several policies that have been made and passed, for instance, we have the Customs Union Protocol that allows movement of labour, good, and you can can even marry in a different country without being taxed. But try moving from South Sudan to Tanzania, you will be stopped over 40 times," he added.
The Issues at hand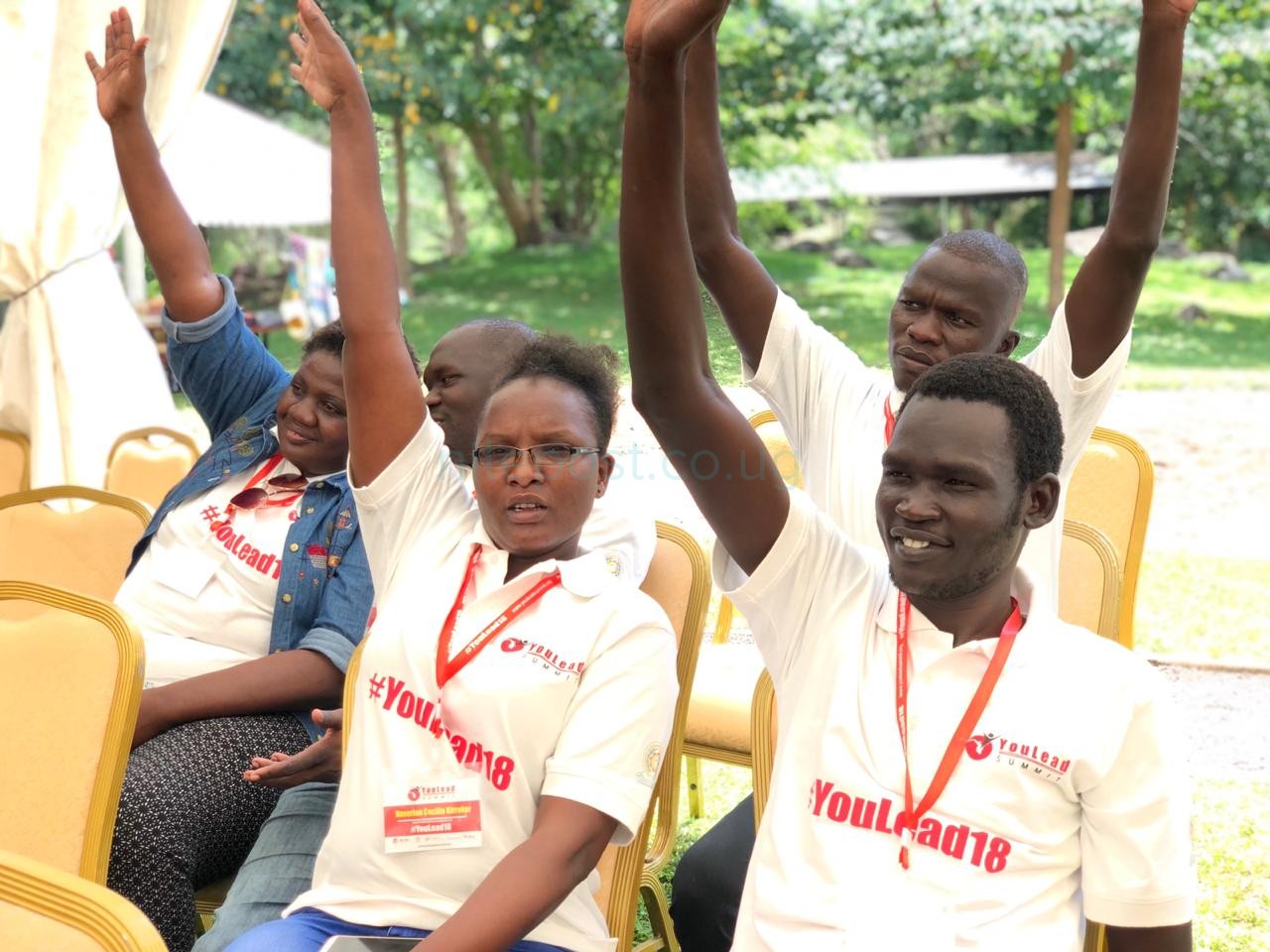 Common Currency
Namara hinted that the EAC was working towards the Monetary Union by 2024, this he said would help limit tax evasions by multinational companies as well as reduce loss of money on foreign exchange as well as allow free movement.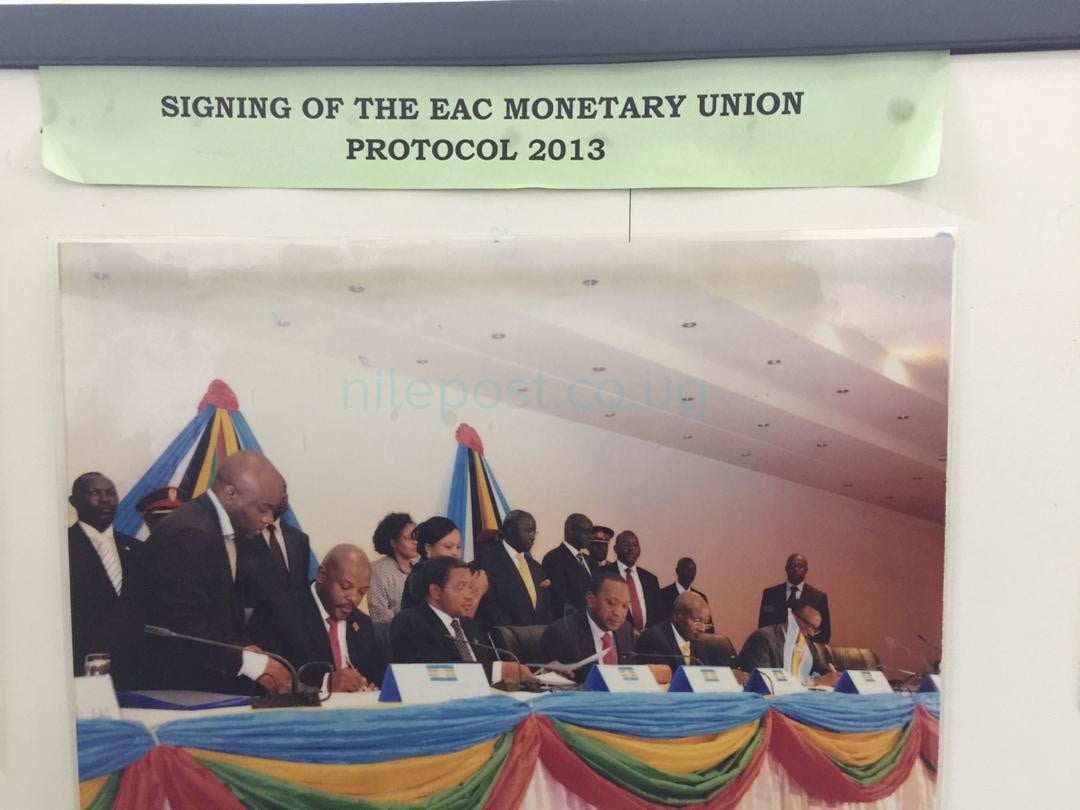 All the benefits of the Monetary Union would be towards the youth, however Namara maintained different member states stand in the way of the move.
"You move from Burundi with $100 across East Africa, you will return home with only $50, with the other half gone through exchange rates."
"Monetary system in East Africa involves various systems such as taxation, banking and official institutions and not only a single currency," he added.
During the same evening while different journalists from EAC countries unwound at Andrews restaurant in Arusha, the waiter, an elderly Mr Foya took trouble being convinced to accept Kenyan currency, he would later take it in before waving off any one suggesting Ugandan currency.
"At this rate we all need to have a uniform currency that is acceptable everywhere in East Africa," a Rwandan journalist said, before sitting on his suggestion to pay Mr Foya using Rwandan Francs.
We all ended up rounding the bills to dollars, in the event losing at least some cash to absence of change and exchange rate issues.
Common Market
Namara informed the youth that there is a Customs Union Protocol in existence and this allows for the free movement of; Goods, Persons, labour, services and capital.
He however noted that the policy has since remained only on paper, with most countries pulling away the rights with the other hand.
"Kenya says anyone from EAC can work there without a permit, but again they continue and say that this is possible only if there is no other Kenyan that qualifies for the job. So EAC states are giving with one hand and taking with the other. All these polices are only on paper," he said.
"When someone from S.Sudan goes to Burundi, they are not charged visa fees. But one someone from Burundi goes to S.Sudan, they are charged visa fees. We have challenges in implementing regional policies," he added.
A participant from South Sudan also narrated, their 30 hours travel by bus to Tanzania was uneventful as they were stopped while some had to be arrested temporarily.
"Even EALA MPs, when they try moving across borders without their official diplomatic registration number cars, they find it so hard," Namara claimed.
Customs Union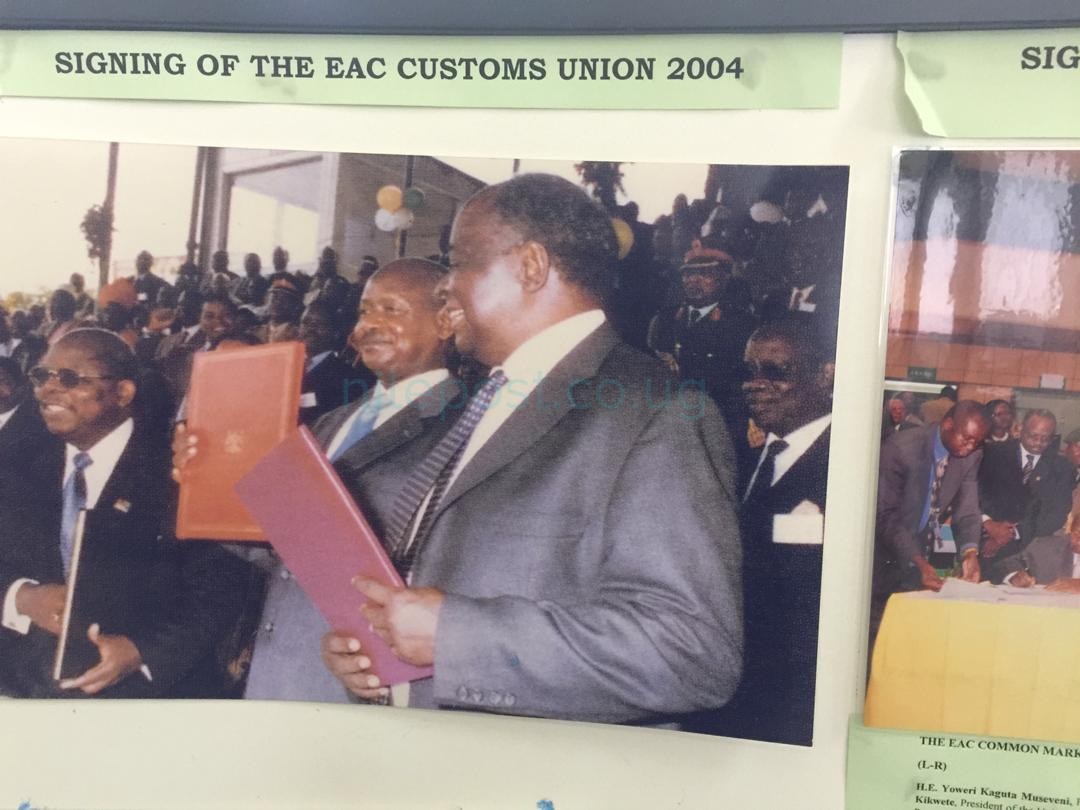 The Customs Union is the first Regional Integration milestone and critical foundation of the East African Community (EAC), which has been in force since 2005, as defined in Article 75 of the Treaty for the Establishment of the East African Community.
It means that the EAC Partner States have agreed to establish free trade (or zero duty imposed) on goods and services amongst themselves and agreed on a common external tariff (CET), whereby imports from countries outside the EAC zone are subjected to the same tariff when sold to any EAC Partner State
During the summit, a Rwandan participant claimed that people from Rwanda are allowed to sell goods to Burundi, however, Burundians are not allowed to sell goods to Rwanda.
It is also not news that Kenya and Tanzania have been suspicious of each other hence hindering trade between the two states. These according to Namara are 'trivial issues' that need to be dealt away with for the EAC integration to take shape.
Political Federation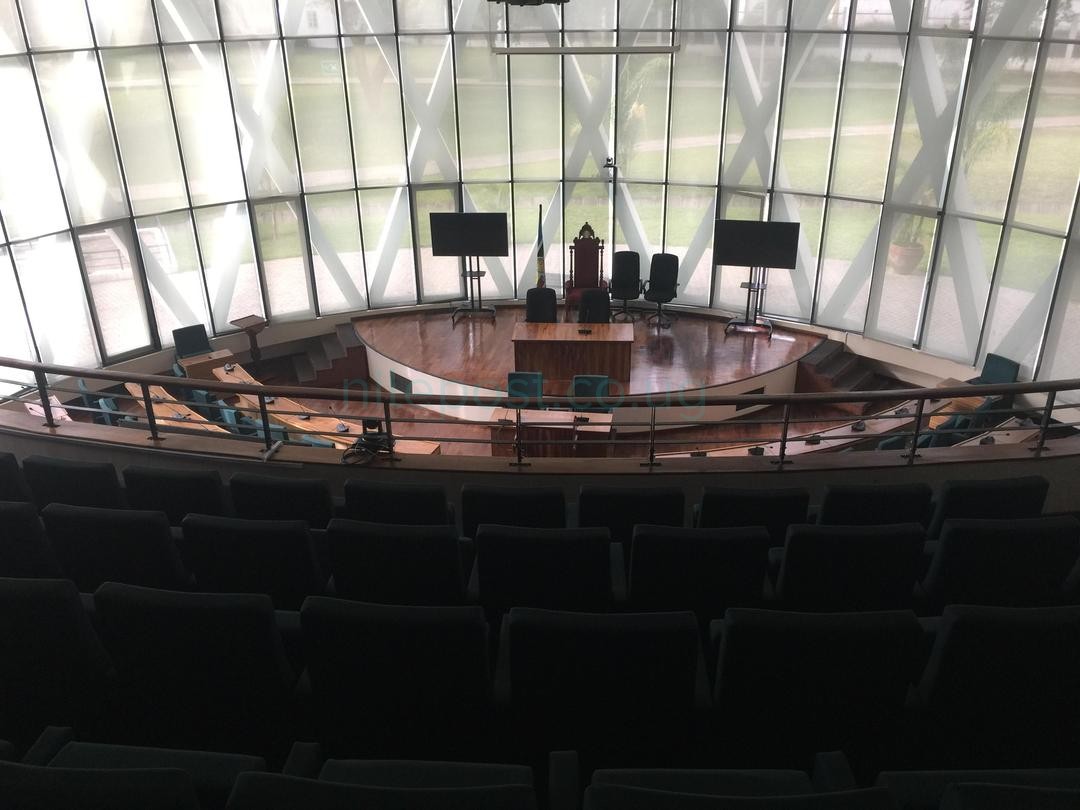 For general integration to work, there must be Political integration, in other words, favourable government policies on good governance and implementation.
According to Namara; "Integration is a continuous process and there is need for a political federation to be able to feel this process."
East Africa so far has over 70% youth, hence there is no amount of legislation and policy formulation that will succeed unless the youth are involved.
"Any Legislation initiative without the youth has a vacuum because they are the majority and they have to be consulted," Namara said.
The youth can't not be called to the table of participation until it is embedded in law to allow them and to ensure the policies regarding youth participation are uniform in the region, but to start with; Tanzania has no youth council.
What can be done?
According to Namara, legislation is no longer practical unless countries solve their 'trivial issues' and give their all to integration.
EAC integration not a Museveni, Kagame 'thing'- Tanzanian Official
EALA speaker Martin Ngoga also in a speech said EALA is pushing to expedite the enactment of the East African Community (EAC) Youth Council Bill 2017 into law to embrace the full participation of young people in the affairs of the region.
Cross Border innovative projects for youth
The Deutsche Gesellschaft für Internationale Zusammenarbeit (GIZ), a German development agency has called upon youth in East African member states to submit their innovative cross border concepts for funding.
Through a statement released Monday,  GIZ Programme Manager in charge of EAC Integration, Dr. Kirsten Focken, stated that ending extreme poverty by 2030 and raising the general standards of living in East Africa requires a stronger youth voice and participation in EAC processes.
"Youth must stop expecting change in governance to come easy, they must work towards the change they need, inventing new solutions through technology, benchmarking standards with other more developed nations and creating better sustainable policy advocacy structures."
East African youth want political involvement; EAC integration actualised
"We strongly urge youth to submit their cross border start up concepts for funding consideration," she added.
In 2016, GIZ and East African Community created Incubator for Integration and Development in East Africa (IIDEA), a new innovative tool where youth can access startup capital for their innovative cross border new concepts and it has so far provided over USD 1 million to various projects through technical and financial support proposed by different stakeholders in East Africa.
How to Apply?
Interested Eligible Applicants are invited to submit their innovative project proposals in the required standard application and budget forms attached to [email protected] with a copy to [email protected]