By Jordan Mubangizi
Police has said it is in the final stages of identifying the bodies of the students who died in the St Benard's Mannya Secondary School fire. Eleven students lost their lives in the Sunday, November 11 fire that gutted a boys dormitory.
Ten students died in the Sunday fire while another student identified as Brian Ssendyowa died in Kiruddu hospital on Monday afternoon.
Uganda Police Force spokesperson Emilian Kayima has revealed that bodies of the deceased will be released to the parents for burial soon now that DNA tests have been conducted.
Police expect to hand over the bodies before end of today Wednesday. Kayima says the police asked the government analytical laboratory to conduct the tests as quickly as possible enable the families to mourn and bury.
The DNA tests were conducted to ascertain the identities of the different students whose bodies were burnt beyond recognition in the school fire.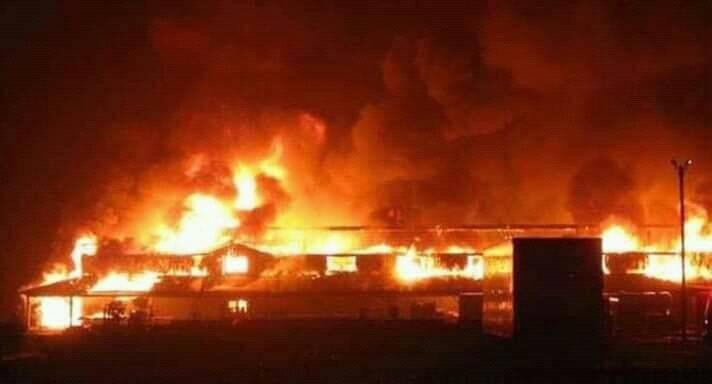 Kayima says police has cordoned off the school in Rakai district to help with investigations. Kayima appeals to the public with information on the attack to come forward. He assures them that they will be given protection and information acted upon.
The police spox says many of the students who witnessed the fire are still too traumatized to be interviewed. Police and the school are concentrating on providing them with counselling and care.
Police is yet to release a report on the cause of the fire that decimated the boys dormitory that accomodated more than 50 students. The dormitory housed senior three students.
At least 30 students are admitted in various hospitals receiving treatment for their injuries. The Minister of Education Janet Museveni has vowed that the perpetuators of the arson will be apprehended.