The Ollo experience "campus lituation and SILENT DISCO" happened on Friday 9th November at Hello Darling Bar and Grill.
The event was hosted by Next Media owned NBS Television's MC Ollo, aka luoboyollo, and organised under OUMA with a theme of positive youth, positive mind, and positive change.
The event kicked off at around 7pm on Friday evening and it was fully packed by 9pm.
The Ollo Experience brought together many campusers, from across all universities and hostels in a silent party celebration of positive minded youth.
Performances by new kids on the block, and hot celebrities like Nina Rose, VIP Jemo, Latinum and many others left revellers thrilled all through the night.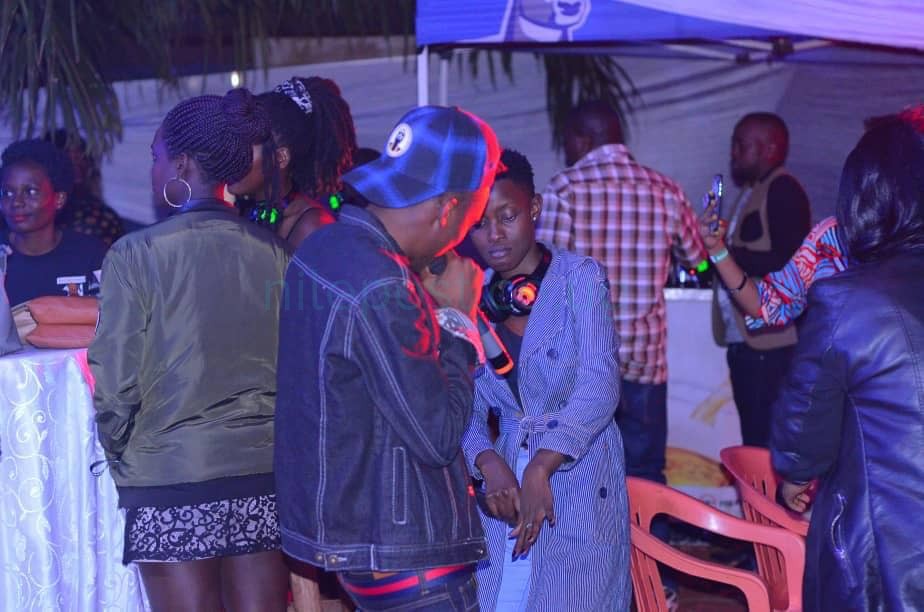 Dj Ali breezy rocked the revellers on his channel with Crysto Panda. Dj Obzera, El Nicho, Geeman, Pacs, Delah Ug.
On the other hand were new generation MCS; MC Isaac, Crysto Panda, Oliviel, Methia, Matts Reloaded, TopBoy, Ronix, Fab Mc, Pato and many more who came to support MC Ollo in his maiden show.
Mc Ollo while speaking to the Nile Post, thanked everyone that turned up for this event, which he says is the beginning of his journey.
" It was my maiden show. I expected a flop somewhere. But thank Goodness for everyone who came in to support positive change. We can only get better. "
The Ollo Experience was sponsored by NBS TV and Nile Post.