Buganda Road Magistrates Court has today remanded a 21 year old woman over offences related to insulting the person and privacy of President Museveni .
Susan Namata, a resident of Najeera, Kiira Municipality in Wakiso district was charged with two counts of cyber harassment and offensive communication.
It's alleged that in August, while in Kampala and Wakiso districts, Namata together with others still at large, recorded a video in which they referred to President Museveni as "buttocks," faeces and also threatened to "throw their private parts in his teeth" if he doesn't order for Bobi Wine's release from Makindye military barracks.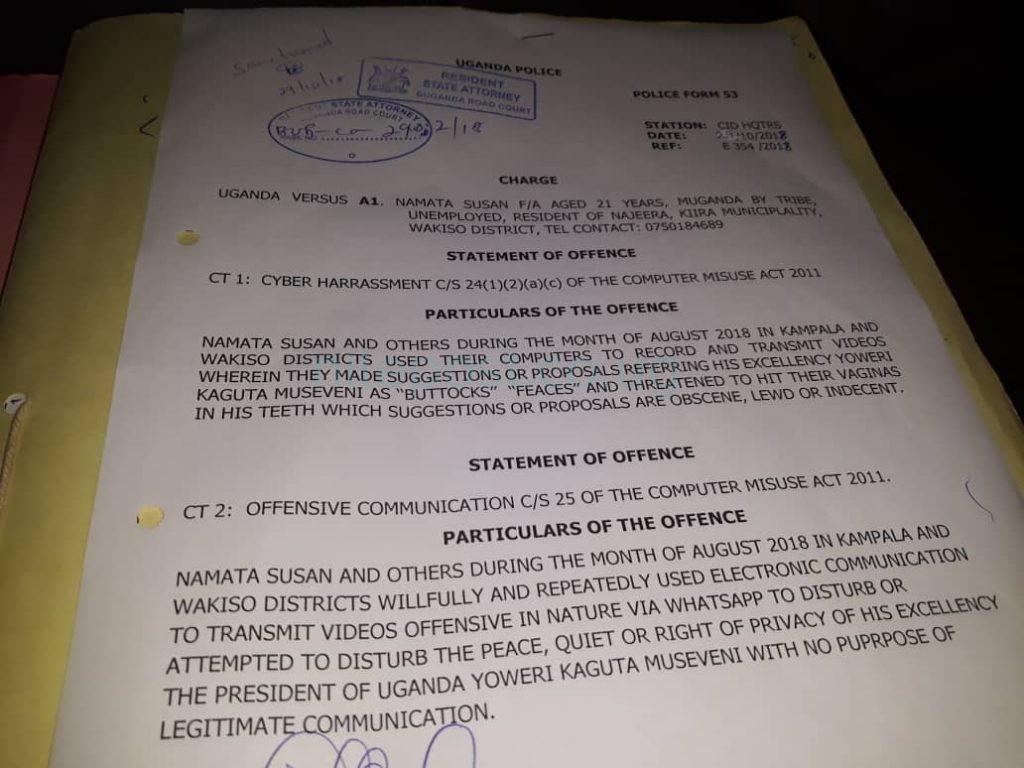 It is also alleged Namata later uploaded and distributed the obscene video on WhatsApp according to prosecution disturbed the peace and privacy of the president.
On Wednesday, she denied the charges before Buganda Road Grade One magistrate Stella Maria Amabilis who remanded her to Luzira until tomorrow November 1.
According to the Computer Misuse Act 2011, "Any person who wilfully and repeatedly uses electronic communication to disturb or attempts to disturb the peace, quiet or right of privacy of any person with no purpose of legitimate communication whether or not a conversation ensues commits a misdemeanour and is liable on conviction to a fine not exceeding twenty four currency points or imprisonment not exceeding one year or both."
Twenty four currency points is an equivalent of Shs480, 000