President Museveni will officially launch the Uganda National Dialogue Process on November 21, the Inter-Religious Council of Uganda, which is spearheading the process, announced in a statement yesterday.
According to the statement, the launch will focus on three outcomes: it will formally adopt the Uganda National Dialogue process framework paper, which sets out the agenda and modalities for the dialogue; thematic working groups will be set up will focus on the agreed dialogue agenda themes; and lastly, it will authorise the planned formal nation-wide citizens' consultations to take place in all the sub-regions of the country.
"The cardinal principal governing participation in the Uganda National Dialogue processes is to ensure that as many segments of Ugandan society as possible, are represented in the different aspects of the process," read part of the statement.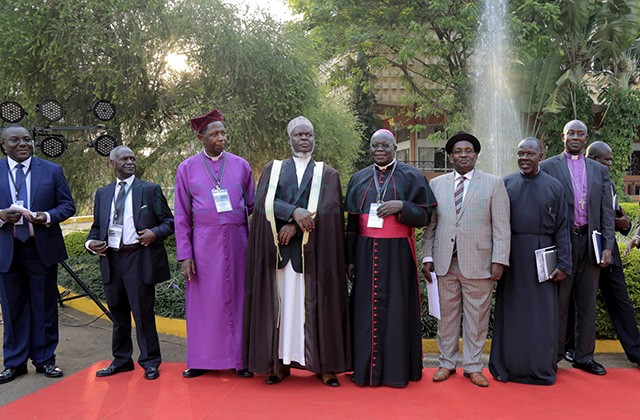 The statement said the design of the dialogue process is premised on the fundamental belief that national diversity is an asset rather than a problem.
"The convening organisations will determine the number of delegates to be invited to the dialogue at both regional and national levels. Representation will be based on a pre-determined base number plus, an additional number of 2 delegates allocated to the respective segment at both regional and national levels," reads part of the statement signed by Mufti Shaban Mubajje, the chair of the council of presidents of IRCU and Justice James Ogoola, the chair of Elders Forum Uganda.
The statement says that formal participation will be limited to: representatives of the regions and districts recognised at independence in 1962, registered political party organisations, institutionalized religious leaders, recognised traditional and cultural institutions, Parliament of Uganda, Government officials professional bodies, academia, media, business community and informal business associations.
Others will be: children, youth and students, people with disabilities, veterans, senior citizens, Uganda local government association, Uganda urban authorities association, Ugandans in the diaspora, performing artistes and entertainers, sports fraternity, workers organizations, charity organizations, and observers from the diplomatic missions, development partners and East African Community, African Union, Commonwealth, United Nations, and international community.
The dialogue process is designed as a citizen-owned and citizen-driven process.
"Citizens will participate through a series of formal and informal discussions, focus group meetings, debates, memoranda, traditional and social media and newspaper articles," reads part of the statement.