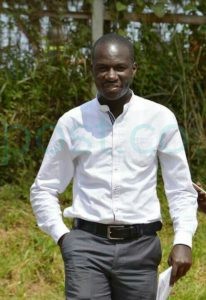 Mr. Museveni was at the weekend in the western district of Kiruhura where he complained about the water scarcity in the district and the region. He said that water was shrinking because the wetlands had been encroached on and people had also planted eucalyptus trees in the catchment. However a holistic approach will be required if we are to see the river Rwizi restored (by restoration I mean that the river no longer exists what is in place is simply a stream!)
Why we need a holistic approach is because there is an increased human population along the catchment area of river Rwizi who are engaged in various activities with potential to contaminate river Rwizi especially along the streams. The river's degradation has many effects on the region because it leads to rainfall formation; through evaporation, in addition to provision of water for animals and irrigation.
There are also many other anthropological factors apart from swamp reclamation that have led to continuous reduction in volume and speed of Rwizi profile. The natural vegetation at river banks is getting continuously replaced by agricultural plants and bare banks. The growing of crops next to river banks involve tilling of land and softening soil; making it bare and prone to erosion; parts of agricultural land get deposited into the stream leading to widening of river channel and siltation of the river.
This is what has produced the emerging crisis of the river drying up and has affected natural; social and economic activities negatively especially in the areas of the river catchment; hence the need for a holistic river conservation to save nature in the river catchment. He might have thought that it's about the wetlands but he should note that this isn't only about Ankole because the river connects into world waters such as river Nile and Lake Victoria.
Therefore we must look at the continuous deforestation that has left the stream open to evaporation and continuous drying. The major land use activities that have degraded and deteriorated river Rwizi include cultivation, industrialisation and settlements, cattle rearing, sand mining brick lying, deforestation, urbanisation and waste disposal. There is great need for adjusting policy procedures for conservation of the river towards integrating well the current conservation needs and population demands that just focus on the swamps.
The other factor is about remaining water actually being polluted and poisonous for example the physico-chemical quality of the mainstream river Rwizi in Mbarara Municipality is worrying.
It's for factual that  physico-chemical parameters including dissolved oxygen (DO), colour, turbidity, total suspended solid (TSS), total iron (Fe), phosphates (PO3-4), alkalinity, magnesium (Mg), calcium carbonate (CaCO3), temperature, pH, ammonium (NH+4), electrical conductivity (EC), chloride (Cl) and nitrates (NO3) all show that they are above normal and therefore the water itself is no longer safe for drinking. All these factors have to be looked into if we to have a safe and rejuvenated river Rwizi
Brian Atuheire Batenda
Director Policy and Research at the African Initiative On Food Security And Environment
@BrianAtuheire