By June last year, the world hit a technological milestone, recording over five billion people with claim to at least a mobile phone. In a further statistical breakdown, at least two-thirds of the global population have a mobile connection, according to GSMA.
A further breakdown of statistics indicates that Africa's phone penetration is growing by at least 45%, faster than even essential services like electricity for instance.
In 2016 two-fifths of people in sub-Saharan Africa had mobile phones, in most African countries, less than half the population has access to electricity. In a third of those countries, less than a quarter does. Yet in much of the continent people with mobile phones outnumber those with electricity. This is according to The Economist.
A continued drill down of statistics to smart phones (those that can access the internet and applications) shows that more people own simple cell phones while the number grows smaller when it comes to smart phones.
In Uganda for instance, almost 24.8m or 70.9 per cent of Ugandans own mobile phones according to a report by the National Information Technology Authority Uganda (NITA-U), but of these, only between 6-8% own smart phones.
Therefore, it is not news anymore that Cellular phones have become must haves in our daily lives and per now, you can hardly find a homestead without one. This is not a bad because have helped improve and ease our lives in very many different aspects.
However, according to a research by a Ugandan systems engineer in Denmark, Dr Deogratius Musiige, the globe has been swamped with the phone business, that certain countries specifically Africa has quietly been left to deal with the effects of pursuing efficient 'classy' phones cheaply.
Dr Musiige, had a research stint while working with Nokia Telecommunications Company before obtaining a Ph.D. in cellular phones' power and radiation emulation from the Technical University of Denmark in collaboration with University of Colorado at Boulder in 2013.
According to Dr Musiige, African markets or developing world have an enormous demand for low-cost devices yet little or non-existing regulation/certification of these devices.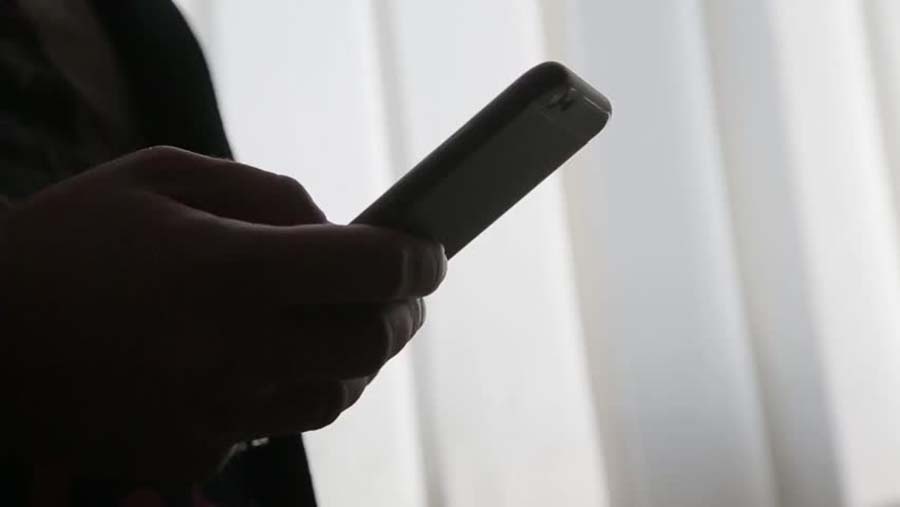 "This can end-up being very catastrophic for the users in the near-future, as manufacturers, if not regulated, will always pursue for the lowest possible manufacturing costs regardless of the possible harsh consequences to the users. The combination of low cost demand and non-existing appropriate regulations, cellular phone vendors will always push the manufacturers to produce at the lowest price possible, hence costly in real terms in near future," Dr Musiige notes.
He explains that the when talking on a cellular phone, the speech is digitalised and made transmittable by phone modem through electromagnetic waves.
"Due to the fact that these devices, in most cases, are held on the ear during talk time, the interaction of the head and the electromagnetic field do cause heating effects in the head. This is the case, especially in the area around the ear or any body part in contact with the transmitting device. The heating effects may even be worse than anticipated when the production materials are compromised for the sake of obtaining a minimal production cost," he adds.
The engineer now contends that in the worst-case scenarios, the overheating surpasses the thermoregulation process of the affected organs and body parts.
"The thermoregulation process helps the body maintain the same temperature. It has been scientifically proven that when the body's mechanism to regulate heat fluctuation is overwhelmed, it can cause chronic health effects on the subjects. A quantity SAR(Specific Absorption Rate) was defined to quantify the rate at which energy is absorbed per unit of mass in an object exposed to an electromagnetic field," he says.
"This quantity is being used by the western world to certify the cellular phones that are allowed to be sold on their markets. The electromagnetic exposure to partial body has been defined not to exceed a SAR of 1.6 W/kg averaged over 1g of tissue in the United States and 2 W/kg averaged over 10g of tissue in the European Union," he adds.
Musiige maintains that with the high demand for cheap cellular phones in Africa and Uganda in particular, manufactures are most likely to compromise standards to fit the demand in the market, thus will eliminate crucial issues like the SAR. Unfortunately, the regulation standards are also wanting.
"The responsible governments and institutions should do the necessary as soon as possible. We have done a lot of research on this issue in the western world and I would recommend that the African governments adopt the regulations put in place by either the United States government or the European Union."
How to tell a phone without SAR?
Dr Musiige says that phones with SAR always come with a CE mark at the back, under the battery chambers, but he notes that lately it has become so hard to tell the difference as manufacturers have learnt to mark substandard phones.
"When your phone overheats while transmitting, you should be very suspicious. Higher chances are that it was compromised while manufacturing."
Cases
In October 2012, Italian high court granted an Italian businessman, Innocente Marcoloni a pension for occupational disease; "Contrary to the denials of many health agencies in the U.S. and in some other countries, the Italian Supreme Court has recognised a "causal" link between heavy mobile phone use and brain tumour risk in a worker's compensation case.
According to Reuters, a lower court in Brescia had "ruled there was a causal link between the use of mobile and cordless telephones and tumours" in the case of "Innocenzo Marcolini who developed a tumour in the left side of his head after using his mobile phone for between 5 and 6 hours a day for 12 years.
What is the other option?
In May 2011, the World Health Organisation's International Agency for Research on Cancer announced it was classifying electromagnetic fields from mobile phones and other sources as "possibly carcinogenic to humans" and advised the public to adopt safety measures to reduce exposure, like use of hands-free devices or texting. Some national radiation advisory authorities, including those of Austria, France, Germany, and Sweden, have recommended measures to minimise exposure to their citizens like: Use hands-free to decrease the radiation to the head and Keeping the mobile phone away from the body.
In 2005 Professor Lawrie Challis and others said clipping a ferrite bead onto hands-free kits stops the radio waves travelling up the wire and into the head. Several nations have advised moderate use of mobile phones for children. A journal by Gandhi et al. in 2006 states that children receive higher levels of SAR. When 5- and 10- year olds are compared to adults, they receive about 153% higher SAR levels. Also, with the permittivity of the brain decreasing as one gets older and the higher relative volume of the exposed growing brain in children, radiation penetrates far beyond the mid-brain
Who is Dr Deogratius Musiige
Dr Musiige did computer and electronic engineering at Copenhagen University, Denmark in 2007. He was then employed as a student researcher at Denmarks Tekniske Universiet (DTU) until 2009.
Around the same time, Dr Musiige started apprenticeship as a software engineer at Nokia Telecommunications, until April 2010 when he joined the University of Colorado Boulder as a research scholar until 2012, leading to his industrial PhD.
He joined Renesas Mobile Corporation as a Senior Systems Engineer where he did implementation and testing for mobile phones and other mobile devices. While there he was also in charge of feature analysis and design (in Matlab), integration and verification. He was also involved in developing features for solving issues related to cost-optimised temperature dependent crystals/components used in customer devices.
Additional reporting from the internet