Friday, 12th October 2018 will see the coronation of the 2018 Miss Tourism Uganda beauty queen in what is expected to be a glamorous event at the Kampala Serena Hotel.
The Nile Post caught up with the 20 year old out going Miss Tourism Uganda, Challa Elma Kapel who saw off competition from twelve other beauty queens to rise highest in a similar peagant on 21st, October 2017. We had a quick chat about her experience as the queen, challenges and a lot more.
Below are the excerpts.
Who is Challa Elma Kapel for some of our readers who may not know much about you?
Well, Challa Elma Kapel is a 20 year old Miss Tourism 2017. She's a beauty queen who believes that if you believe in something, believe in it all the way. This has encouraged her be the role model that she is to many.
Talking about being a beauty queen, describe your reign in a few words. How was the experience, Challa?
Well, its a dream any lady would wish to achieve.
My doors have been opened not only in Uganda but outside. I recently was in UK and won an award as a tourism ambassador for Ateker which includes Teso, Karamoja, Turkana and Nyangatom hence making my platform wider that even after my reign, I have where to start up from and not to zero.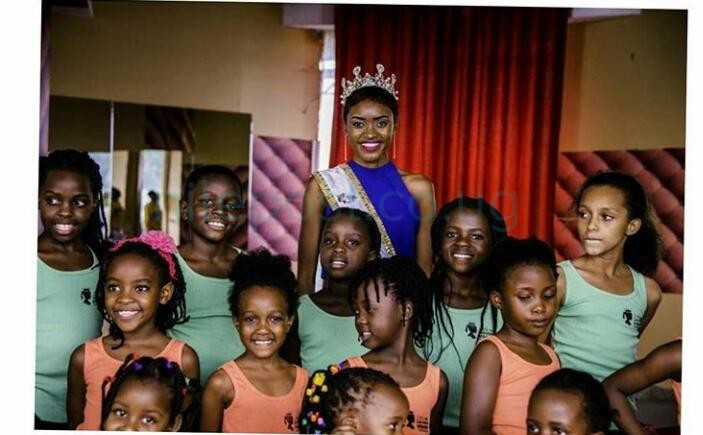 I have been able to impact to the community especially in Karamoja where I come from as the saying says "east or west home is best."
Looking back at your time as Miss Tourism, what are some of those things that pushed you to go for the crown? Do you think that you have achieved them?
My goal was to represent Karamoja mostly to the outside world and to me, I feel that I have done my whole and the mark I leave will speak that I was once Miss Tourism Uganda.
Like any other venture, we expect you to have faced some challenges during your reign, what are some of these, if any?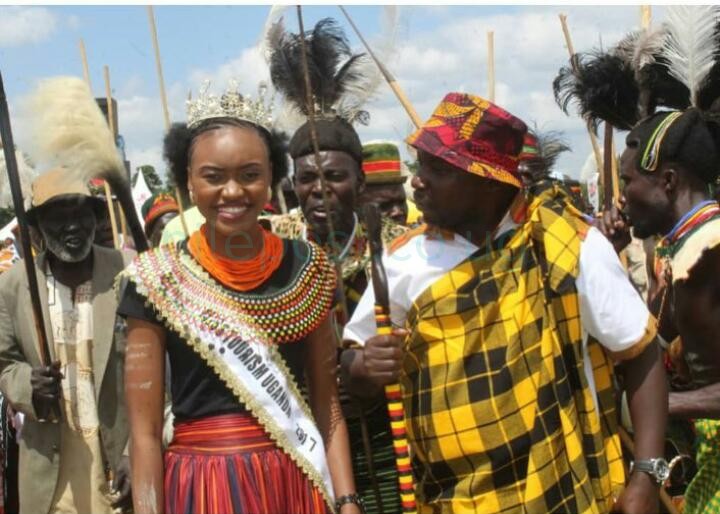 Well, I must say most of the people in Uganda and abroad don't see the relevance of beauty queens so speaking to such people is hard as they have wrong perceptions.
You've talked about "relevance" but do you have anything tangible or any important projects that you've introduced or been part of as a beauty queen?
I did tree planting with the speaker of the Parliament of Uganda Rebecca Kadaga which marked the beginning of the "Go Green Karamoja" project.
I also did a road safety campaign during the same time.
I am starting a project with help of the Ateker International Development in the Diaspora to promote our culture on a global scale through the regalia and also going to have another project called the "Drug Free World" through the help of the London Church of Scientology.
Taking you back a little, do you think the recent political spectrum in the country had an effect on Uganda's tourism?
I must say a big yes and this is heavily because of the information aired by our media houses.
While in UK many people thought we actually where not safe in Uganda and all they know is a one side of the coin which has affected our tourism negatively.
Away from that, you will be handing over the crown to a new beauty queen on Friday, 12th, October 2018. Do you have anything that you wish the organisers to do better this time?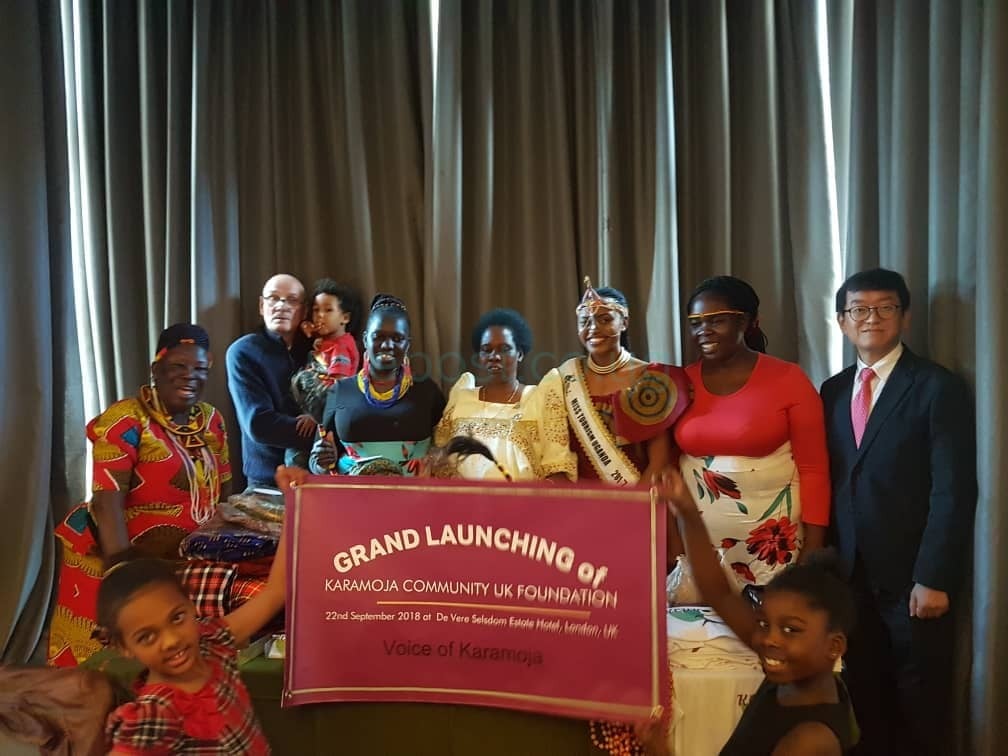 I suggest that they just learn how to handle the queens right from the crowning night. They will understand this point.
And if I may ask, what next for Queen Elma. Any message to the next Miss Tourism?
Well, For me, what next is mainly school and continuing as a tourism ambassador. I will keep doing things slowly because Rome wasn't built in one day.
To the next queen, I advise her to work with determination even if it's small but make sure you set a pace for the next queen after you.
More about Challa;
Challa Elma Kapel is a first born child of the Nakapiripirit Woman Member of Parliament, Hon. Esther Anyakun.
She attended Entebbe Christian School for her primary education before joining Buddo Senior Secondary School for her O' and A Level.
Challa would later join Ndejje University where she pursues a Diploma in Social Works and Social Administration. She saw off competition from 12 other beauty queens in what was a glamorous event at Serena Hotel on 21st, October 2017 to claim the crown of the Miss Tourism Uganda 2017 as a 19 year old teenager by then. Now at 20, she will be handing over the crown to the 2018 beauty queen at the same venue on Friday, 12th October, 2018.