A number of people are feared dead after a landslide hit Sume parish,Bukalasi sub-county in Bududa district on Thursday afternoon, the Nile Post has learnt.
According to the Uganda Red Cross Society spokesperson, Irene Nakasiita, the event happened over an hour ago when a landslide allegedly hit and buried town centre.
"Seven people have been buried .The preliminary report indicates that the number is likely to increase from the reported seven but we are yet to establish the actual numbers,"Nakasiita said in a statement.
"Community members are on high alert whereas others are fleeing their homes for safety."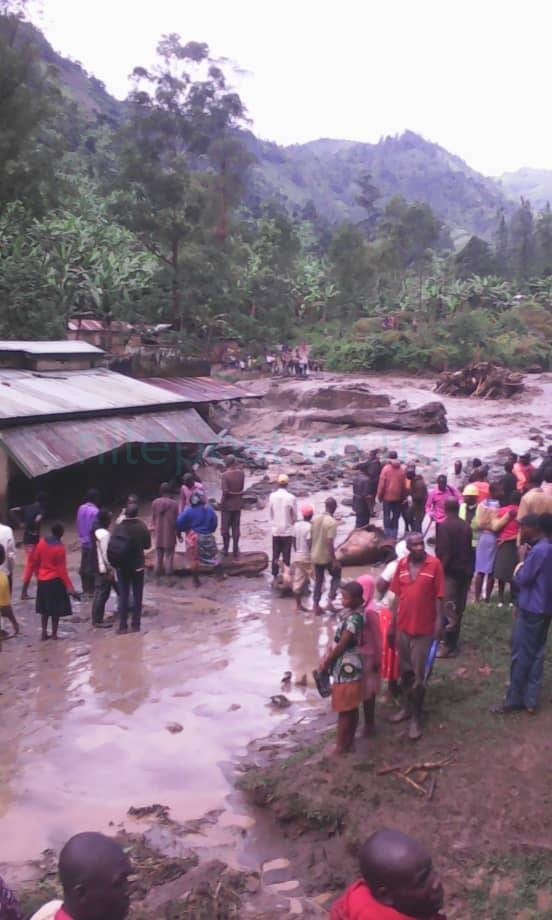 Another unconfirmed report has indicated that the landslide has hit the sub-county that was in 2010 hit but the same calamity.
Other reports indicated that a number of villages had been affected by the landslide and the number dead people is expected to increase.
This website has also learnt that the heavy rains experienced in the area are the main reason behind the landslide.
"We are expecting more of the same in the other landslide prone areas in Eastern Uganda,"said the Red Cross spokesperson.
According to eyewitnesses, ugly scenes filled the area as dead bodies were seen being carried by flowing water.
In March 2010, a landslide hit a number of villages in Bududa includingNameti,Kubewo, andNankobe destroying a number of homes and burying many people.
At the end of the rescue mission, over 90 people were discovered dead after being buried by the landslides whereas houses, markets and churches destroyed whereas roads were blocked.